« 173rd Airborne Brigade Combat Team | Main | Obama's First Interview Is With Muslim TV - Al Arabiya »
January 27, 2009
Let's Not Tell Obama ~ "U.S. Navy intercepts Iranian arms vessel"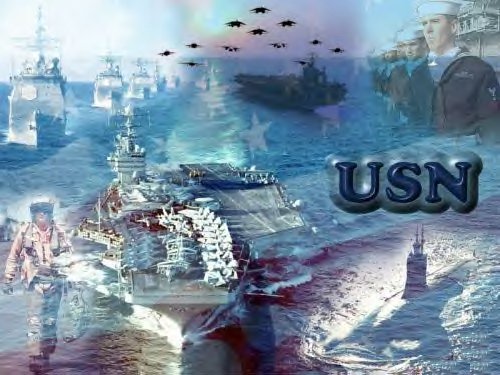 U.S. Navy intercepts Iranian arms vessel
Covert operations aim to cut Tehran's supply lines to terrorists
The U.S. Navy is conducting operations aimed at intercepting Iranian ships carrying weapons to rearm Hamas in the Gaza Strip, informed defense officials told WND.
The setup, which has already halted a vessel carrying Iranian munitions in recent days, acts on intelligence information provided by Israel, Egypt and Cyprus, the defense officials said.
The U.S. Navy refused to comment, but informed sources said the U.S. last week intercepted an Iranian-owned vessel found to be carrying weapons, including rockets, mortar and artillery shells. It is suspected the ship was attempting to reach the Egyptian Sinai area. If successful, the delivery would have represented a major escalation by providing Hamas with artillery, something the terrorist organization is not thought to possess.
The ship is now docked at an Egyptian port on the Red Sea after being escorted by the U.S. Navy out of the Suez Canal, which leads to the Mediterranean, the defense officials said. Due to complicated maritime laws, the U.S. and Egypt may let the ship sail to the Mediterranean, where either Israeli or Egyptian naval units would need to decide whether to entirely halt the vessel.
According to the sources, aside from patrolling the seas, the U.S. has also sent the Army's Corps of Engineers to the Egyptian Sinai desert, bringing with them advanced machinery to help Egyptian troops locate weapons smuggling tunnels that snake along the Egypt-Gaza border.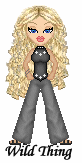 Wild Thing's comment........
Obama just might order that all missions we are conducting in international waters to cease. I can see it being done quietly, and without any media coverage or analysis. At which time we will lose the bubble on what we know is going on out there. God protect our troops!

....Thank you Mark for sending this to me.

Mark
3rd Mar.Div. 1st Battalion 9th Marine Regiment
1/9 Marines aka The Walking Dead
VN 66-67


Posted by Wild Thing at January 27, 2009 03:50 AM
---
Comments
It is interesting and scary that we have not seen any media coverage on this but not surprising. The media is to busy condemning Israel and apologizing for Hamas. In the future to be known as Ham-asses.
Bob A.
Posted by: Bob A at January 27, 2009 07:09 AM
---
The Egyptians should be able to confiscate the ship once it passes the Suez Canal if the ship is carrying undeclared munitions.
Posted by: TomR at January 27, 2009 12:04 PM
---
Unfortunately, any attempt by the United States and other countries to prevent the smuggling of weapons into Gaza and the West Bank will be a failure. It is a sham effort with feckless promises just as it was with Hezbollah in Lebanon under the watchful eyes of UNIFIL. Condoleezza Rice misnegotiated both agreements falling into the Muslim hudna trap. Egypt turned a blind eye to the weapons smuggling in the past and will continue to do so in the future.
Barack Obama only sees poor innocent Palestinians, peaceful Muslims, and the evil people in the United States who are to blame for unjustly attacking and killing innocent Arab and Muslim civilians. His pro-Hamas pressure on Israel to open the borders with Gaza without decisive measures to snuff out this terrorist organization is choosing the wrong side in the conflict.
Posted by: Les at January 27, 2009 04:49 PM
---
Hi Les,
He is dangerous to our way of life at the least. We must all keep posting and get the word out. The military can't operate effectively without the support of the people. B. Hussein undermines that and is a PC POS. Our military leaders at some point may realize their oath and protect us from all enemies, domestic and abroad.
Posted by: Bob A at January 27, 2009 06:00 PM
---
Bob A.,. your so right and hahah good one....."Ham-asses".

Posted by: Wild Thing at January 27, 2009 06:05 PM
---
Tom, that would be good if that could happen.
Posted by: Wild Thing at January 27, 2009 06:06 PM
---
Les, obama will be all that you said. And Condi lost my favor long ago, very long ago in things she said first then things she did.
But we should encourage our troops when they have put forth such a tremendous effort as they have in this post. They have their lives on the line and as the article stated this was a covert action.
Which tells us too how dangerous it was for our troops.
I want us to always be friends with Israel and fight side by side with them. It won't be like that with the Muslim lover Obama.
That is why I was surprised that even this one covert action happened. Maybe it was still under the CIC George Bush and Obama had not gotten to that with all he has been trying to mess with.
Posted by: Wild Thing at January 27, 2009 06:15 PM
---
Frau Vader's family in WW I and WW II used to handle 'threats / ships' this way:
...+X+....----=====>>>>>>>>>>>!
Posted by: darthcrUSAderworldtour07 at January 27, 2009 06:15 PM
---
Darth, heh heh good one!!!
Posted by: Wild Thing at January 27, 2009 06:18 PM
---
WT and Bob A. - You are correct in pointing out that our troops need all the encouragement and support that we can give them. These are dangerous times and they know better than the politicians what needs to be done and how to do it. For more details on the Iranian ship interception and how sneaky the enemy is along with
the political box Obama put us in see the following
article.
Iranian arms ship intercepted by US warship has
sealed secret holds
http://www.debka.com/headline.php?hid=5873
Another interesting twist to the Gaza story on
how Israel must protect it's own military.
Israel warns soldiers of prosecution abroad for Gaza 'war crimes'
http://www.telegraph.co.uk/news/worldnews/
middleeast/israel/4323980/
Israel-warns-soldiers-of-prosecution-abroad-for-
Gaza-war-crimes.html
"But ensuring that those involved in the Gaza
Campaign are never sentenced is set to be a
long-term challenge for Israel. "The government
will stand like a fortified wall to protect each and
every one of you from allegations," said Ehud
Olmert, the prime minister, at a military gathering
after a ceasefire was called last week. "
Posted by: Les at January 27, 2009 07:33 PM
---
Hi Les,
I may put excerpts and links up to both of those sites, NO not might I will. Thanks for the links.
Bob A.
Posted by: Bob A at January 27, 2009 08:44 PM
---
Les, wow thank you soooo much. I really appreciate it.
Posted by: Wild Thing at January 28, 2009 04:06 AM
---