« President Bush commuted Sentences For Ramos and Compean | Main | Obama's FRIEND Terrorists William Ayers Turned Back at Canadian Border »
January 20, 2009
Inauguration Compared To The Hajj Pilgrimage to Mecca

CNN's Zain Verjee looks at the similarities between Inauguration Day in Washington and the Hajj pilgrimage in Mecca.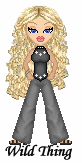 Wild Thing's comment.........
Well that just about does it for me, how about you? Good Lord now we to be compared to the death cult of Islam and their crap compared to the Inauguration of Obama and his CULT of followers. What's next, Obama announcing he has decided to go all out for his Muslim beliefs and then see him go into doing his rendition of the call to prayer for Islam.
Posted by Wild Thing at January 20, 2009 05:40 AM
---
Comments
The Piogrimage. That is rich. Its another million man march by a magnitude of 10. All these people are taking up obama on all his promises, to pay their, rent, food bill, hospital bill,...oH wait, we already do that.
Then it could be called a Section-8 convention for welfare recipients. We have sunk to another level of low.
64 Million people can't be wrong...Oh yes the can. Especially, when they are promised a free lunch at the expense of the American Tax Payer. But by any other name it would be, might be called Reparations.
Posted by: Mark at January 20, 2009 08:13 AM
---
My Gosh!! This was done by CNN who worships Obama.
Posted by: BobF at January 20, 2009 10:24 AM
---
My flag is not flying this morning in honor of real Americans, I chose not to disrespect that which our forefathers fought to preserve. Well said Mark!!! The Freak Show has started.
Posted by: Jack at January 20, 2009 11:36 AM
---
Maybe the term Hajji Will take on a new meaning.
Hajji: (noun) slang term for an islamic terrorist. Alternate spelling Haji, Hadji. Common synonyms include, camel jockey, towel head, raghead, sand n*gger, suicide bomber, terrorist, Al Queda, Osama, islamofascist, murderer. Common antonyms include: U.S. Troops, U.S. Armed Forces, U.S. Army, U.S. Soldiers, U.S. Marine Corps, USMC, U.S. Marines, U.S. Navy, U.S. Sailors, U.S. Air Force, U.S. Airmen, American Service Members, American Troops, American Soldiers, Heroes.
Posted by: JohnE PFC U.S. Army at January 20, 2009 07:15 PM
---
Mark, hahaah it sure is......
"Its another million man march by a magnitude of 10. "

Oh my gosh,....LMAO yes
"Section-8 convention "

Posted by: Wild Thing at January 20, 2009 11:49 PM
---
BobF, yes, are they that stupid to think this is a good thing??? hahaha My gosh is right.
Posted by: Wild Thing at January 20, 2009 11:51 PM
---
Jack, LOL oh wow hahahaha
Posted by: Wild Thing at January 20, 2009 11:54 PM
---
JohnE PFC U.S. Army, thanks for the input and there might be several things the media will compare him to with Islam. haha I wonder how much he will like it. heh heh
Posted by: Wild Thing at January 20, 2009 11:57 PM
---