« Top THIS One For A Speeding Ticket ~ LOL | Main | U.S. Issued 3,400 Visas to Immigrants from 'State Sponsors of Terror' in 2008 »
January 02, 2009
How Much Influence Will Kenya Have With Obama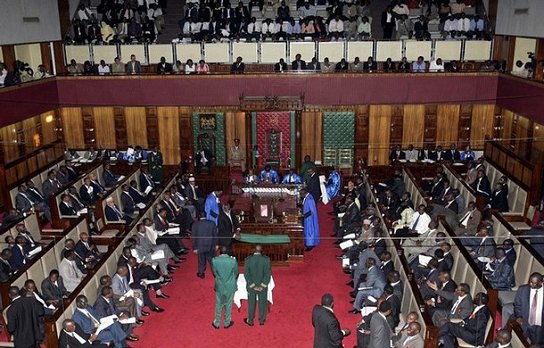 Kenya's Influence with Obama - KENYA's Parliament's own words
Here are some comments of the Kenyan Parliament from Nov. 5, 2008, on the morning after Barack Obama win of the US Presidential election on Nov. 4
(comments are from the 41 page document, with emphasis added):

Date : Wednesday, 5th November, 2008
second Source

Dr. Khalwale: On a point of order, Mr. Deputy Speaker, Sir. You have heard none other than the Leader of Government Business acknowledge that because of Obama's win in the United States of America (USA), the House is crippled. Could we allow him to move a Motion for Adjournment so that we could also continue the celebrations of having a Kenyan ruling the USA? I humbly request!

Ms. Odhiambo: … Mr. Deputy Speaker, Sir, the President-elect, Mr. Obama, is a son of the soil of this country.

Mr. Deputy Speaker: President-elect has not been sworn-in yet. The election of President-elect Obama is of utmost national importance to the United States of America. Ms. Odhiambo, you are a lawyer. You had better be very careful where you transgress between watching your own sovereignty and what can be interpreted in some quarters as some form of treason.

COMMUNICATION FROM THE CHAIR CONGRATULATORY MESSAGE TO PRESIDENT-ELECT BARRACK OBAMA:
Hon. Members, as you may be aware, the people of the United States of America have just had a historic election where the son of this soil, Barrack Hussein Obama...

Mr. Chanzu: … I highly congratulate Obama and salute Americans, Black, White and other races, for what they have done in showing the world that a leader can come from any community. I also want to congratulate Kenyans for the support they have shown. It showed the Americans that we were supporting our own.
.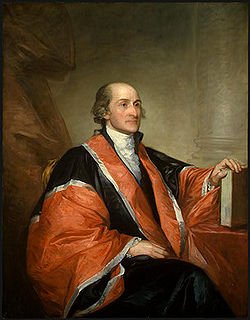 John Jay was the 1st Chief Justice of the United States
Facts about John Jay
Source:
The White House

Source:
The Life John Jay With Selections from His Correspondence and Miscellaneous Papers. by His Son, William Jay in Two Volumes. Vol. II., 1833.
It is thought the origin of the natural born citizen clause can be traced to a letter of July 25, 1787, from John Jay (who was born in New York) to George Washington (who was born in Virginia), presiding officer of the Constitutional Convention.
John Jay wrote:
"Permit me to hint, whether it would be wise and seasonable to provide a strong check to the admission of Foreigners into the administration of our national Government; and to declare expressly that the Commander in Chief of the American army shall not be given to nor devolve on, any but a natural born Citizen."
There was no debate, and this qualification for the office of the Presidency was introduced by the drafting Committee of Eleven, and then adopted without discussion by the Constitutional Convention.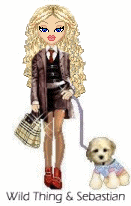 Wild Thing's comment.........

Interesting time frame, finding this out about the Kenya Parliment's reaction on Nov. 5 and then this happening a few weeks later.
Just some food for thought on the subject of the Obama Birth Certificate.
Remember when I posted this:
Kenyan Government Imposes Gag Order On Obama Family
No media contact: 'We are doing this because we want to ensure better flow of information'
The Kenyan official who reportedly orchestrated the detention was Odinga himself. ( Odinga is Obama's relative)
The Kenyan government has barred unapproved contacts between the media and President-elect Barack Obama's extended family. Family members will be required to receive permission from the government before making any public statements about their famous relative, according to the Nairobi Star. "Two weeks ago, parliament passed the Kenya Communications Amendment Bill, a controversial measure that gives the state power to raid TV stations and newspaper offices, as well as to control broadcast content. The bill awaits the approval or rejection of President Kibaki. "
Posted by Wild Thing at January 2, 2009 04:47 AM
---
Comments
These people aren't real smart, are they?
Can Caroline Kennedy be their Ambassador, pretty um please?
Posted by: Eden at January 2, 2009 06:13 AM
---
MESSAGE TO EVERY MEMBER OF CONGRESS:
When counting the electoral votes, either Congress finds by 1/8/09 that Obama, not being an Article II "natural born citizen", fails to qualify as President whereupon Biden becomes the full fledged President under 3 USC 19 (free to pick his own VP such as Hillary) or thereafter defers to the Supreme Court to enjoin Obama's inauguration with Biden becoming only Acting President under the 20th Amendment until a new President is duly determined.
The preferable choice, at least for the Democrats, should seem obvious.
Posted by: Ted at January 2, 2009 07:32 AM
---
Well, I feel better now that I know Kenya is so happy. That makes it all okay then.
(Insert sarcasm button here)
Posted by: yankeemom at January 2, 2009 08:46 AM
---
"How Much Influence Will Kenya Have With Obama"? Does a bear crap in the woods? Here is a guy that throws his grandmother under the bus, shuns her wake, then illegally dumps her ashes from a Hawaiian shore, he's only half a step away from the herd. Obongo-08
Posted by: Jack at January 2, 2009 09:28 AM
---
Jack that is hilarious...but I don't know if obama has that much rhythm.
Posted by: Mark at January 2, 2009 06:16 PM
---
The fact of the matter is that Barack Obama doesn't need any influence prodding from Kenya as he is already predisposed to give them very favorable treatment without it.
There is enough legitimate concern about Barack Obama not being a natural born citizen that both the Senate an U.S. Supreme Court have been derelict in their duty to have not judged and resolved this issue to the letter of the Constitution before now. To make matters worse, the Chief Justice will administer the oath of office twice (once for real and the second for show) knowing full well that Barack Obama doesn't meet the natural born citizen requirement to be President and he is committing a bogus act with the intent of defrauding the American people and leaders of the world. Is this an impeachable offense and should he be put on the hot seat before doing it?
Posted by: Les at January 2, 2009 06:58 PM
---
Eden.....LOL hahahaa

"Can Caroline Kennedy be their Ambassador, pretty um please?"
She can bore them to death. haha
Posted by: Wild Thing at January 2, 2009 08:25 PM
---
Posted by: Wild Thing at January 2, 2009 08:26 PM
---
Yankeemom, LOL yes it makes us feel warm and fuzzy all over doesn't it.
Posted by: Wild Thing at January 2, 2009 08:29 PM
---
Jack, oh my gawd, that video.

ROTFLMAO
Thank you
Posted by: Wild Thing at January 2, 2009 08:30 PM
---
Les, I agree there is so much information and if we can get this much, there has to be even more kept from us since Obama has stopped a lot of it from being made accessable.

There is no excuse for this to be happening. The guilty list grows as politicians and Judges ignore this.
Posted by: Wild Thing at January 2, 2009 08:39 PM
---