« Geert Wilders Is Right About Islam | Main | The Republican Party and The RINO's Plan To Destory It »
January 24, 2009
Gov. Peterson Picks Gillibrand as Liberal Dems Howl!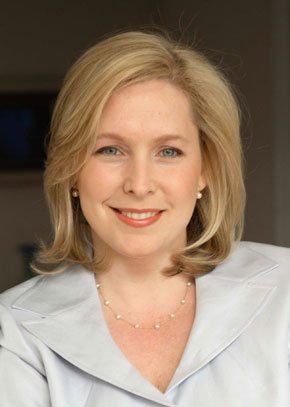 Congresswoman Kirsten Gillibrand
ALBANY
Gov. Paterson, defying the liberal wing of his Democratic Party, has chosen little-known, NRA-backed, upstate Congresswoman Kirsten Gillibrand to succeed Hillary Rodham Clinton as New York's junior senator, it was learned last night.
The surprising - and, for many Democrats shocking - decision to pick the conservative Gillibrand, 42, from Hudson in Columbia County, was disclosed by the governor in calls to party officials and some members of the state's congressional delegation, many of whom said they were unhappy with the selection, sources said.
The decision was a major rebuff to some of the state's best-known Democrats interested in Clinton's seat, including Attorney General and former federal Housing Secretary Andrew Cuomo, for whom Gillibrand once worked as a junior lawyer; Nassau County Executive Tom Suozzi, and Reps. Carolyn Maloney of Manhattan and Steve Israel of Suffolk County.
Sources said "at least five" members of the state's Democratic congressional delegation called Paterson to protest the possibility of Gillibrand's selection.
One, Rep. Carolyn McCarthy of Nassau County, even threatened a primary challenge. Gillibrand faces a special election in 2010.
Democratic activists predicted that Cuomo, son of former Gov. Mario Cuomo, would also "seriously consider" challenging Paterson in a primary next year.
Gillibrand has won two successive elections in one of the heaviest GOP districts in the state, first upsetting incumbent Rep. John Sweeney and, in November, defeating former state GOP chairman and multimillionaire Alexander Treadwell, in one of the most expensive races in the nation.
Liberal Democrats have been wary of her because she ran for re-election with the backing of the National Rifle Association, opposed the federal TARP program to rescue banks, and has been less than enthusiastic about gay marriage.

Dave Picks Gillibrand as LILberal Dems Howl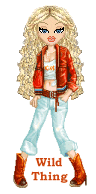 Wild Thing's comment.........
LOL It is such fun to see the NYC libs upset.

....Thank you Mark for sending this to me.

Mark
3rd Mar.Div. 1st Battalion 9th Marine Regiment
1/9 Marines aka The Walking Dead
VN 66-67


Posted by Wild Thing at January 24, 2009 05:44 AM
---
Comments
Gillibrand as of Sunday was my congresswomen. She is preferable to the Weastchester, and south crowd whom because of population basically control the state but when querying her about offshore drilling she was lock in step with the Pelosi-Reid crowd.
Bob A.
Posted by: Bob A at January 24, 2009 08:34 AM
---
I like to bite delicious apples and WOW! Go NRA and my gun barrel is smoking! Like Caroline used to say "UH...YA KNOW....SOOOOO. RAD.....AH..... Duh?"
Posted by: darthcrUSAderworldtour07 at January 24, 2009 09:16 AM
---
The left is already saying how she's a tool of the NRA. I wonder why they're not saying that about Ike Skelton from Missouri? He's a Democrat and heads the House Armed Services Committee. He's also one of the strongest backers of the 2nd Amendment and our military in the Halls of Congress.
My family is from Upstate NY and the people in the Upstate were hoping the governor would pick someone from the Upstate area. Upstate NY is basically considered "tax money" for the NY City area. Being originally from the Buffalo area, I for one am glad to see Governor Patterson choose someone who's not a liberal elitist from the NY City area.
Posted by: BobF at January 24, 2009 10:04 AM
---
This is a great pick it lends some balance for the good guys. Not much but its a start.
Posted by: Mark at January 24, 2009 04:08 PM
---
Bob A., thanks for the information. I read she is a big time liberal but on a few things she has agreed with the right like the NRA etc,.
I am just glad it is not Caroline Kennedy. That really would have ticked me off. One Kennedy is too many.
Posted by: Wild Thing at January 24, 2009 06:13 PM
---
Posted by: Wild Thing at January 24, 2009 06:15 PM
---
BobF., thanks for sharing about your State.
I think there are buzz words that send the left reeling, things like NRA, abortion, death penalty. Even though many Dems want their guns they stay silent about it and they shouldn't.
When her name was announced, all I heard on the TV news was how she was ok with the NRA like a one joke comedian and that is all she was about. So silly they way they behave.
Thank you again BobF. for the input about N.Y.
Posted by: Wild Thing at January 24, 2009 06:20 PM
---
Awesome, its nice to hear some good news out of the you know uh whole you know mess around the you know NY Senate seat for you know replacing clinton. I love to hear liberals freaking out about the Second Amendment "AFTER THEM WE'VE GOT 'EM ON THE RUN!!!" What are they afraid of? Are My Guns going to just jump out of the safe and bite them?
P.S. Thanks for the e-mail that's hilarious!
Posted by: JohnE PFC U.S. Army at January 24, 2009 06:21 PM
---
Mark, I agree, it is a start and I do so love how it upset the dems. heh heh
Posted by: Wild Thing at January 24, 2009 06:23 PM
---
JohnE PFC U.S. Army, exactly hhahahahhahaha
"Are My Guns going to just jump out of the safe and bite them?"
Glad you got a kick out of the email.
Posted by: Wild Thing at January 24, 2009 06:36 PM
---
Gov. Paterson who is going to have a hard time getting elected to the position he currently has by the resignation of disgraced Elliot Spitzer just made the task harder by pissing off the liberal wing of his party. I don't know enough about Kirsten Gillibrand but she appears to be a much better choice for Senator for New York and the country than either Caroline Kennedy or Andrew Cuomo. I just enjoy watching Democrats form a circular firing squad and shoot at themselves.
Posted by: Les at January 24, 2009 06:51 PM
---
PS: Will Daktari's Clarence the cross-eyed lion run for NY governor next?
Posted by: darthcrUSAderworldtour07 at January 24, 2009 07:46 PM
---