« Obama's ILLEGAL Aunt Seeks Asylum | Main | Warriors...In Their Own Words »
January 30, 2009
Gov. Palin Unveils 'SarahPAC'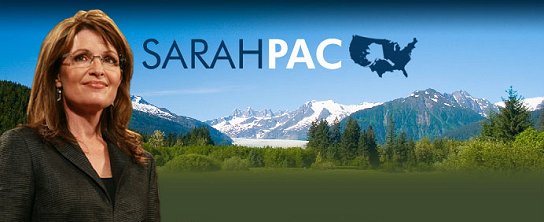 Gov. Palin Unveils 'SarahPAC'
Former vice-presidential candidate Sarah Palin has started a new political action committee – in a move that many are seeing as a precursor to a possible run for president in 2012.
The organization now has a website, SarahPAC.com, registered to a post office box in Arlington, Va. The PAC is scheduled to post on the Federal Elections Commission website.
While the FEC website now lists Palin as a 2012 candidate, FEC representative Judith Ingram told WND the Alaska governor is not officially registered to run for the presidency, and the entry is only the FEC's technical placeholder for the time being.
The PAC supports priorities Palin has had as Alaska governor, including: resource development, education, health, transportation and infrastructure development and reform and transparency in government.
The committee encourages citizens to stick to their values as President Obama takes charge of the nation.
"As a new president takes office and begins to lead our country, Gov. Palin believes that every one of us has a duty and responsibility in this time of economic crisis and international challenge. Each one of us must step up to the plate, get involved in the spirit of renaissance and renewal that is critical to America's success," it says.
Sarah Palin's Official PAC Dedicated to building America's future, supporting fresh ideas and candidates who share our vision for reform and innovation.
SarahPAC believes America's best days are ahead. Our country, founded on conservative principles and the fight for freedom, must confront the challenges of the 21st century with integrity, innovation, and determination.
SarahPAC believes energy independence is a cornerstone of the economic security and progress that every American family wants and deserves.
SarahPAC believes the Republican Party is at the threshold of an historic renaissance that will build a better future for all. Health care, education, and reform of government are among our key goals. Join us today!

PAC = Political Action Committee private 501 c(3) organization (outside of the government, per ethics rules) that publicly supports a specific set of goals and values as expressed by a candidate or potential candidate.
PAC is a legal funding mechanism for a potential candidate and the first step toward running for higher office.
Governor Palin's State of the State Address 2009 Part 1
Governor Palin's State of the State Address 2009 Part 2
Governor Palin's State of the State Address 2009 Part 3
Governor Palin's State of the State Address 2009 Part 4
.
I love this 4th one, she talks abouto smaller government and small business owners. All very positive and conservative.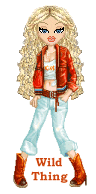 Wild Thing's comment.......
Good for Sarah, she is going to start now. God bless Sarah and her family.
Her stance on alternative energy in Alaska is excellent. Her position on fiscal responsibility is not only excellent, but is diametrically opposed to what is going on in Washington.
I was very disappointed by Sen. McCain's tepid defense of his choice of running mate, and his daughter Meghan's coy refusal to answer any questions regarding Gov. Palin. When pressed by the reporter to say whether she still had the same favorable opinion as she had in an earlier appearance, Meghan McCain refused to answer, implying that she did not. I find that very disturbing, as Gov. Palin has been nothing but gracious.
She helped McCain and I think it is extremely bad taste for one thing to behave like John McCain and Meghan have been. I realize Meghan had said before she voted for Kerry, but even so the tremendous response Sarah got was such a plus for the campaign, she ( Meghan ) should be forever grateful.

....Thank you Mark for sending this to me.

Mark
3rd Mar.Div. 1st Battalion 9th Marine Regiment
1/9 Marines aka The Walking Dead
VN 66-67


Posted by Wild Thing at January 30, 2009 04:47 AM
---
Comments
It is very early, but I look forward to Sarah Palin making a run in 2012. the RNC will not support her because she is conservative and an outsider. By starting early and building support, maybe the RNC will be shamed into at least not opposing her. Or maybe the RNC will change it's leadership.
McCain might as well change his party affiliation to Dem. No conservatives have any use for him now.
Posted by: TomR at January 30, 2009 09:25 AM
---
I hope Sarah wises up and runs as an independent, that will free her from the confines of the RINO party that abandoned the base and still shows no sign of contrition for doing so. The GOP disenfranchised it's loyal base and by virtue of their selection of the party chairman continue to stick their thumbs in our eyes. I can get behind Sarah in any venue but I do believe running on the GOP ticket will hamstring her efforts.
McCain(D),I thought I flushed that duplicitous POS in November. He's like Ted Kennedy who just never goes away, the Socialist martyr.
Today is RNC election day. Contenders include the incumbent, Mike Duncan of Kentucky; former Maryland Lt. Gov. (and former state party chairman) Michael Steele; former Ohio Secretary of State Ken Blackwell; and three current or former RNC members, Michigan Chairman Saul Anuzis and South Carolina Chairman Katon Dawson. The sixth candidate, former Tennessee Chairman Chip Saltsman, withdrew on the eve of the balloting.
I don't have very high hopes with 4 of the 5 from the same pickle jar, but we'll see. Go Sarah 2012!!!
Posted by: Jack at January 30, 2009 12:12 PM
---
Somebody has to get the RNC started the DNC started. The working on the Obama win eight years ago. We lost the last of New England's congressional Republicans last election and nobody has started rebuiilding.
In fairness to Meghan McCain something of the same happened to Bo Derick in the campaign aid told her to not say anything to the reporters. She asked them if they did not trust her to speak. The Bush aid replied that they did not trust the reporters to not edit for the effect that they wanted.
CBS 60 Minutes pioneered editing for effect by having producers interview people and then splicing their correspondance asking the question but some of the time it was not precisly the same question
Posted by: Avitar at January 30, 2009 01:13 PM
---
Posted by: Les at January 30, 2009 05:14 PM
---
On the sixth and final ballot Steele bested South Carolina Republican party Chairman Katon Dawson 91 to 77. Michael Steel is the new RNC Chairman, Mike Duncan stepped down leaving the vote to Steele and 3 former RNC insiders. The ball is now in the Senate's court to grow a set of testes and defend this country from totalitarianism. I don't have any confidence with the likes of McCain and his fellow Democrats in the Republican party. At least Palin is being above board at this time, as for tanking her fund to buy another RUNO, hell no!!!! No more supporting the party, it will be only the individual and on their own merits. That IRS slush fund and the RNC slush fund bought us Obama, their partisan behavior borders on treason no less than that of the DNC.
Thanks for the heads up Les.
Posted by: Jack at January 30, 2009 05:44 PM
---
REAR Admiral McCain won either way. Being a U.S. senator with BUD as a brother in law at $105 million was ... worth losing the election for. Then his PR pukes trashed Sarah... He got whacked by Dubya in 2000 and by Obambi in 2008!
SPLASH TWO MCCAINS...---=====>>>>> KABOOM!
Posted by: darthcrUSAderworldtour07 at January 30, 2009 05:49 PM
---
It will be a long wait for 2012. Hopefully as someone mentioned a another party , for Sarah ?
Posted by: Mark at January 30, 2009 06:51 PM
---
Tom, I agree so much, I truly wish McCain would just change parties. Make room for a conservative in his place.

Posted by: Wild Thing at January 30, 2009 07:14 PM
---
Jack, I am totally fed up with the Rep. party. If Sarah ran on another one that is ok with me. If the RNC does not come around it will not exist anymore.It will be the dem lite party and the DNC will be the socialist/communist party.
Thanks for the list of names for the RNC. I don't think any of them are rock solid conservatives.
Posted by: Wild Thing at January 30, 2009 07:19 PM
---
Avitar, thanks for sharing that about BO. You might be right, even her Dad might have told Meghan not to say anything. That might very well be the case. Thank you.
Posted by: Wild Thing at January 30, 2009 07:21 PM
---
Les, thank you for the link and article. Well that answers the question then. I appreciate it!!
Posted by: Wild Thing at January 30, 2009 07:24 PM
---
Jack, I agree, thanks for the headsup about the voting today. I know very little about Michael Steele only a few things. Not enough to know if he is a consrvative or not.
Posted by: Wild Thing at January 30, 2009 07:27 PM
---
Darth, haha I love your rundown of all of that, thank you.
Posted by: Wild Thing at January 30, 2009 07:29 PM
---
Mark, yes maybe that is what will happen.
Just please God no more rino's I just have had it voting for them.
Posted by: Wild Thing at January 30, 2009 07:33 PM
---