« Andrew Breitbart Introduces " Big Hollywood" blog | Main | Marines Raise Flag on New U.S. Embassy in Baghdad »
January 07, 2009
Did Roland Burris's Business Partner Help Patti Blagojevich Land Her Job?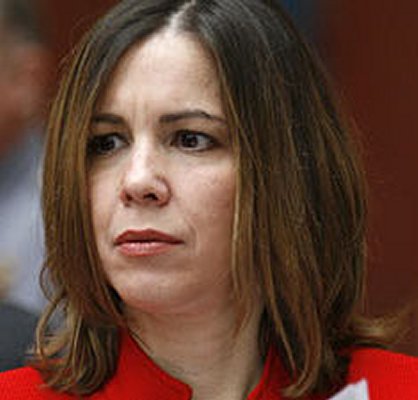 Did Roland Burris's Business Partner Help Patti Blagojevich Land Her Latest Job?
Did Roland Burris's business partner, Fred Lebed, have anything to do with Patti Blagojevich landing a full-time job as development director of the Chicago Christian Industrial League?
Lebed, who served on Gov. Rod Blagojevich's transition team, also serves on CCIL's Board of Directors.
The question was raised on Sunday night by political pundit Bruce Dumont on his XM Satellite radio show "Beyond the Beltway." I was a guest, along with writer Salim Muwakkil and Judy Baar Topinka, the former state treasurer who ran against Blagojevich for governor.
When Patti Blagojevich, for the time being, at least, the first lady of Illinois, found her real estate activities scrutinized by the feds--some political insiders expected Patti to be indicted before Rod--she switched careers to the nonprofit CCIL which helps the poor and homeless.
Since 2002, Roland Burris, who will likely soon be the junior senator from Illinois unless something oozes up to taint his reputation, has been partners with Lebed in Burris & Lebed Consulting, LLC. Their website notes that both are registered lobbyists and that "their vast network of relationships are unmatched and stretch within every corner of Illinois and many of the major metropolitan areas in the country.
The website also boasts: "Burris & Lebed Consulting represents numerous clients in front of the Chicago City Council, Cook County Board of Commissioners, suburban local governments, other governmental units across Illinois, Illinois General Assembly, the Governor's Office and other local elected and appointed officials. "
Could the Lebed/CCIL/Patti Blagojevich connection provide Senators Harry Reid and Dick Durbin with the ammunition they need to keep the man whose tombstone trumpets himself as a "Trail Blazer," from joining their club?
And there is also this...............
Uncomfortable spotlight shone on Patti Blagojevich

Her real estate deals are under federal scrutiny, and her rants, now infamous, stand out on descriptions of recordings taken from Blagojevich family home
Even before her voice was heard on covert recordings made by federal investigators, First Lady Patricia Blagojevich was neck-deep in the federal probe of her husband and his administration.
Once a residential real estate broker on the North Side, Patricia Blagojevich left that career this year amid scrutiny from the Tribune and federal agents who have for a year been examining whether clients hired her to win favor from her husband's administration.
But her decision to change careers didn't seem to slow the investigation, which sped up in recent weeks after federal agents tapped the Blagojevich's phones and caught the first lady joining her husband on calls in which he talked about how his authority to pick President-elect Barack Obama's replacement in the U.S. Senate could be leveraged to help find her a seat on paid corporate boards.
Before that, though, federal agents—following years of news coverage—were probing hundreds of thousands of dollars in commissions Patricia Blagojevich earned in previous years as a real estate broker for political supporters, fundraisers and state contractors.
.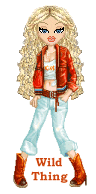 Wild Thing's comment........
The party of corruption and the beat goes on and on and on. They do love to keep the corruption in the family too.
I'm glad these vermin are being exposed. Patti Blagojevich was the real estate broker of record in the crooked Tony Rezko deal giving Barack Hussein Obama his Chicago mansion.

....Thank you Eden for sending this to me.
Posted by Wild Thing at January 7, 2009 03:45 AM
---
Comments
Does anyone else find the title "Chicago Christian Industrial League" to be incredible? What is that, a bunch of softball teams, or a League of Extraordinary Fund Skimmers? Watched the League of Extraordinary Gentlemen again last night for the umpteenth time. We need those guys now.
Posted by: horace at January 7, 2009 11:28 AM
---
Thanks WT and Eden. After the attempted hatchet job and extortion against the Chicago Tribune I's expect them to spill their guts about the corruption in Chicago. Back to the original question "Did Roland Burris's Business Partner Help Patti Blagojevich Land Her Job?". It's like 'do flies land on fecal material"? What can I say but yes!!! Squirm you wormy bastids!!!
Keep up the great work Blago, you've done a yeoman's job already.
Posted by: Jack at January 7, 2009 01:21 PM
---
How can the Tribune be so one sided when it comes to Blago and his bag, and obama is right in the middle of it yet for some strange reason is always left out of any diatribe conjured up by the trib.
The whole State is tainted by the big boil known as Chicago. It's about time someone lances that sucker.
Posted by: Mark at January 7, 2009 05:35 PM
---
Sorry, I did not read the whole article, but I don't know who is in the picture above.
Whoever she is, she looks like a serial killer, or one of those mothers who kill their own children.
Posted by: Steve Gaston at January 7, 2009 05:35 PM
---
Posted by: Les at January 7, 2009 06:38 PM
---
Horace, we sure do need rthem now, right now. Thank you Horace.
Posted by: Wild Thing at January 7, 2009 07:21 PM
---
Jack, hahaahahaha

Good answer.

"It's like 'do flies land on fecal material"?
Posted by: Wild Thing at January 7, 2009 07:25 PM
---
Mark, I remember hearing about Chicago being corrupt, the politicians there but never has it been this bad that I can think of or remember.
Posted by: Wild Thing at January 7, 2009 07:27 PM
---
Steve Gaston, she does look like that, it's Blagojevich's wife. She is corrupt too, I guess they keep it in the family kind of thing.
Posted by: Wild Thing at January 7, 2009 07:31 PM
---
Lels, that is just what it is....
"Change = No Change = Democrat Politics = Obama Patriotism"
Posted by: Wild Thing at January 7, 2009 07:33 PM
---