« B.Hussein Obama Iran Talks Next? | Main | 173rd Airborne Brigade Combat Team »
January 27, 2009
Democrats Want More Time For Unqualified Obama To Fix Things and More Money!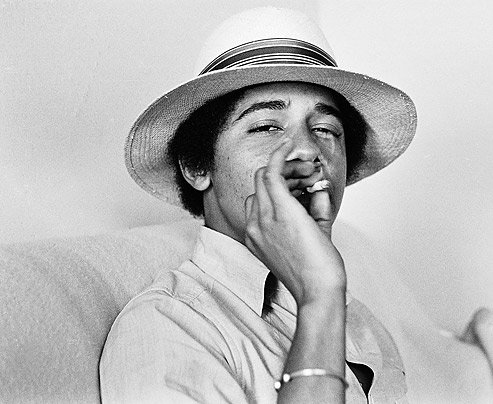 Democrats now in control, say economy to get worse
"There's been no good news," said Vice President Joe Biden on CBS' "Face the Nation," "and there's no good news on the immediate horizon."
Lawrence Summers, head of the president's National Economic Council, told NBC's "Meet the Press" that Americans will need to be patient.
"These problems weren't made in a day or a week or a month or even a year, and they're not going to get solved that fast," Summers said. "The next few months are, no question, going to be very, very difficult and it may be longer than that."
Instead, the newly empowered party is asking for more time, money and power to attempt its fix on the nation's economic woes.
Congress has already given Obama permission to spend the second $350 billion of a bailout package approved last fall, and the president is pushing Congress to pass an additional $825 billion economic recovery package.
House Speaker Nanci Pelosi further told George Stephanopoulos on ABC's "This Week" that "some increased investment" may be necessary and that spending the money would likely be tied to more government involvement in the banking sector.
"Whatever you want to call it, if we are going to put money into the banks, we certainly want equity for the American people," Pelosi told Stephanopoulos when the host asked if more government involvement meant nationalization of the country's banks. "In other words, if we are strengthening them, then the American people should get some of the upside of that strengthening."
"Some people call that nationalization," Pelosi admitted, but then qualified, "I'm not talking about total ownership."
"I think a lot of Republicans will vote no," Boehner said on NBC, "because they see this as a lot of wasteful Washington spending, padding the bureaucracy and doing nothing to help create jobs and preserve jobs."
Rep. Mice Pence, R-Ind., said, "The American people know we cannot borrow and spend and bail our way back to a growing economy."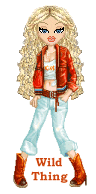 Wild Thing's comment.........
People are not spending any money because anyone with money has zero confidence in this Kenyan-born marxist usurper and illegal alien, THTAT is the part of the story that the media is not covering.
BUT.....BUT..... he was going to do all these things.............."This is the moment when the rise of the ocean began to slow and our planet began to heal" .........and oh wait will he part the Red Sea too?

....Thank you Mark for sending this to me.

Mark
3rd Mar.Div. 1st Battalion 9th Marine Regiment
1/9 Marines aka The Walking Dead
VN 66-67


Posted by Wild Thing at January 27, 2009 03:47 AM
---
Comments
Talk is cheap and spending someone elses money is even easier. The demos ate it up and bought the whole package. The constitution be damned, it is a living document, anyway.
Then why do all these liars swear on a Bible, no less, that they will up hold and defend the constitution ?
Posted by: Mark at January 27, 2009 07:38 AM
---
The economy was doing good until Americans wanted change and put Democrats in control of Congress in 2007.
Posted by: BobF at January 27, 2009 09:32 AM
---
Yes Nancy, it IS nationalization. That was the word your friend Maxine Waters was trying to think of when she referred to "socialising" the US oil industry. And spendng my tax money alway involves more government involvment in somebody's business. That money should be put back in the private sector via business and personal tax reductions.
Obama is going to hedge on many of his promises to the sheep that voted for him.
Posted by: TomR at January 27, 2009 11:45 AM
---
I'm Going to get more Guns for my Bitter Racist self to cling to. If I ever run for President (Souds like a sound idea since it seems anyone can these days) As stated before I'll get the Dollar back on the gold standard, cut spending to social programs by 100%, Leave the u.n., Increase spending to the U.S. Military with the surplus funds, cut taxes, push for a Constitutional Amendment to repeal EVERY gun control law ever passed and include provisions in said Amendment to prevent future ones from being introduced, As well as another Amendment to mandate term limits for senators and representatives as well as cutting their pay off at $20,000, The President (or even an ordinary citizen) can in fact present legeslation to a member of congress so that they can introduce said bill into the legislative process. My domestic policy "I'm sick of the government" My Foreign Policy "I hate everybody who hates America" I like that idea.
LOL, Vote for me in 2024.
Posted by: JohnE PFC U.S. Army at January 27, 2009 01:46 PM
---
Democrats brought us Fannie Mae, Fredie Mac, and the banking and housing crises. Democrats prevented George Bush and the Republicans from fixing Fannie Mae and Freddie Mac before the housing and banking situations became the disasters that they are today. Democrats including Barack Obama controlled Congress these last two years when everything crashed.
Based on this stellar performance, the Kool-Aid drinkers rewarded these screw-ups and put them in control of the White House too. So, it makes perfect sense for them to ask for more time and money to fix the things that THEY broke doing the same things that broke it in the first place..
The Democrat's Stimulus Plan sounds like just another Bernie Madoff Ponzi scheme to me.
Posted by: Les at January 27, 2009 05:08 PM
---
"You mean the hygienically challenged lefturds don't have W to kick around anymore?" Heard John Lennon's 'Instant Karma' song from the 70's today and what came to mind is 'Instant Obama is going to get you?'
Posted by: darthcrUSAderworldtour07 at January 27, 2009 06:19 PM
---
Mark, that has become a real thing with me. If I ever meet another politician I will really lay into them about our Constitution and how I have had it with this disrespect for it, lies under oath and lies about defending our Constitution.
Posted by: Wild Thing at January 27, 2009 06:34 PM
---
BobF., these vile people should leave us and Capitolism alone. I can't even write what I want to happen to these people that are doing this, it is not pretty. And like Rush said if Obama gets his healthcare put through it is over.
Posted by: Wild Thing at January 27, 2009 06:37 PM
---
Tom, yessss I rfemember that video, I posted it. OH yesss I should have put it with this post. Thank you Tom for bringing that up about Maxine Waters.
Posted by: Wild Thing at January 27, 2009 06:41 PM
---
JohnE PFC U.S. Army, (((( applause)))))
I love your comment. heh heh
Posted by: Wild Thing at January 27, 2009 06:43 PM
---
Les, HUGE ditto!!!
I want Barney Frank, Dodd, Maxine Waters and all those jerks in jail. I posted long ago the video of them saying how nothing was wrong etc. They were screaming how wrong those questioning them.
Posted by: Wild Thing at January 27, 2009 06:48 PM
---
Darth, oh wow isn't that something. Thanks Darth.
Posted by: Wild Thing at January 27, 2009 06:51 PM
---
With the mounting job casualties, here's hoping SCOTUS either finds someone, somewhere, has standing to require BHO's birth certificate or fixes attention on a criminal indictment before he wins his War on Prosperity.

Posted by: Ted at January 27, 2009 08:22 PM
---
I'm hoping more bills get passed like the one currently in the process in Oklahoma requiring any one running for president to provide vault copies of their birth certificate, although if H. J. RES. 5 somehow gets passed, we could be looking at a president for life, ala Hugo Chavez, and Fidel Castro. I probably wont be around to see how it turns out down here, but I will be putting in a good word up there. this is all unbelievable.
Posted by: Bobby at January 28, 2009 03:27 AM
---
Obama says his "recovery plan will include UNPRECEDENTED measures that will allow the American people to hold [his] administration ACCOUNTABLE" yet Obama refuses to be held ACCOUNTABLE to the same American people for his UNPRECEDENTED refusal to show his actual birth certificate.
Posted by: Ted at January 28, 2009 09:50 PM
---
OK, OK, OK, enough already, I can't take any more hoaxes: First we have Al Gore's global warming, next comes Obama being a constitutionally qualified President, followed by Obama's stimulus plan, but now we have Robert Reich telling us why we need stronger unions. Are we heading for Saturday Night Live 24/7?

Posted by: Ted at January 29, 2009 02:56 PM
---
Posted by: Ted at January 29, 2009 05:09 PM
---
Posted by: Ted at January 29, 2009 05:09 PM
---