« Operation Cast Lead: Background Briefing | Main | Left Finds Their Own Kind of Patriotism Under Obama »
January 07, 2009
Burris Consulting With Attorneys After Being Barred From Senate
Burris out in the rain, kept from entering by Harry Reid.

Burris Consulting With Attorneys After Being Barred From Senate
Roland Burris, Illinois Gov. Rod Blagojevich's appointment to the U.S. Senate, was denied entry into the U.S. Senate because his credentials were not signed by Illinois Secretary of State Jesse White.
WASHINGTON
Roland Burris said he is consulting with attorneys to determine his next move after he was prevented from taking Barack Obama's Senate seat Tuesday, but he maintained that he is the junior senator from Illinois.
Burris, in a brief press conference on Capitol Hill, said the secretary of the Senate did not accept his credentials and prevented him from being seated or even coming to the floor.
"I am not seeking to have any type of confrontation," he said, surrounded by reporters on a rainy day in Washington. Burris spoke shortly before the rest of the House and Senate convened for the 111th Congress.
But attorney Timothy Wright, referring to Burris as "senator," said the Senate acted "against the law of this land" in rejecting his client.
He said they are considering whether to take court action, try to convince Senate leaders to reverse their decision or pursue another option.
Burris was appointed by Illinois Gov. Rod Blagojevich, who was arrested last month and accused of trying to sell the vacated U.S. Senate seat previously held by President-elect Obama.
Senate Democratic leaders say Burris is not qualified to enter the Senate, in part because he is tainted by the governor's political scandal, and now because his certificate of appointment hasn't been signed by Illinois Secretary of State Jesse White.
"Mr. Burris is not in possession of the necessary credentials from the state of Illinois," Senate Majority Leader Harry Reid of Nevada said in his speech opening the new session of Congress.
But Blagojevich issued a written statement saying Illinois deserves to have two senators.
"Any allegations against me should not be held against him and especially not the people of Illinois," he said.
U.S. Rep. Bobby Rush, D-Ill., one of Burris' top cheerleaders on Capitol Hill, accused the Senate leadership of racism Tuesday. Burris is black and if seated would be the only black member of the U.S. Senate, a distinction Obama once held.
"While they might not be termed racist, their action is racist," Rush told FOX News. "I think that if Roland Burris hadn't been an African American, then he would have been allowed to accept the appointment and become a senator."
Many lawmakers have dismissed Rush's warnings about race.
Rep. Emanuel Cleaver, D-Mo., vice chairman of the Congressional Black Caucus, said it is important to "extract race from the process."
"With Barack Obama's election, there can be no such thing as a 'black' seat," Cleaver said.
Participating in the theatrics Tuesday, Burris was greeted on Capitol Hill by Sergeant at Arms Terrance Gainer, a door-keeper and an official from Reid's office, before going to the appointment desk on the third floor and to the secretary of the Senate. There, he was told his forms were incomplete.
Clayton Harris, Blagojevich's acting chief of staff, was in Washington Tuesday to present two documents to the Senate -- Blagojevich's letter to Burris informing him of his intent to appoint him and a fax document from White's legal counsel stating that he had registered the appointment of Burris but not signed it.
Harris told FOXNews.com that White does not have the authority to overrule the governor, and the Senate must accept the certification.
"Our contention is that with the governor's signature on it, with his intent, then it becomes a valid document," Harris said, noting that the famous case of Marbury v. Madison entitles the governor to execute appointments.
"The governor has constitutionally and legally appointed Roland Burris as the senator to fill the vacant Senate spot. ... According to Illinois constitution and law, the governor is allowed to make this appointment," he said.
Harris added that Burris is in no way tied to any of the accusations against the governor and shouldn't be held accountable.
"I don't think anyone is saying that Roland Burris was engaged or embattled with anything that the governor is being accused of. I don't think anyone has said anything about the credentials of Roland Burris and certainly no one has impugned the integrity of Roland Burris," he said. "The problems that are pending right now notwithstanding, the state of Illinois still has to operate."
Burris told reporters on Monday that he was considering a walk over to the courthouse to file papers asking the court to admit him if he is denied the seat. But he wasn't going to be disorderly in the Senate.
Burris is scheduled to meet Wednesday with Reid and Illinois Sen. Dick Durbin, the No. 2 Democrat in the Senate.
One senior Democratic leadership aide told FOX News the conversation will be about calming the situation and trying to get Burris to see that a fight will get him nowhere.
"We have to get Burris to see that there are no other options than getting (Lt. Gov. Pat) Quinn to name Burris to the seat," the aide said.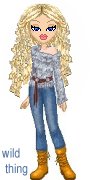 Wild Thing's comment..........
What a drama this is, I am so glad it is a drama among the Democrats and not the Republicans.
Posted by Wild Thing at January 7, 2009 03:50 AM
---
Comments
Well, how many jobs do you know that will let you work without all the necessary paperwork being completed?
I am so fed up with these village idiots from Chicago. I love Chicago and they've made it a not so nice place to visit. Why do Illinoisans keep electing the most vile criminals to public office? Is the smoke from the steel mills in Joliet and Peoria addling their brains?
Posted by: Lynn at January 7, 2009 04:32 AM
---
"Popcorn, peanuts, Rasinettes....pop 'em and sit back and watch the Looney Tunes 2009 comedy. Barack will say one thing and Mr. Ed Biden will blind us with his pearly white teeth and say another!" Bye bye CIA...?
Posted by: darthcrUSAderworldtour07 at January 7, 2009 09:57 AM
---
Our children at play! "Mommy, mommy. Harry won't let me play".
This is good. It takes up some of the time they would othrwise spend legislating America into socialism.
I wish that someday Blacks would stop crying racism over every perceived wrong. But they won't. As long as there is one White person left, Blacks will cry racism at any and all of their problems. Then after the last White is gone, they will cry tribalism. That's what they do in Africa.
Posted by: TomR at January 7, 2009 12:38 PM
---
Best side show in years, hang in there Blago, you magnificent bastard!!!
Lynn, it's not Illinois, it's Chicago, that big city controls the voting block for the state, just like Seattle does here on the left coast. On the national level it would be worse if not for the Electoral College leveling the field. Dems don't like the EC, remember if the Democrats don't like something it's to destroy what's best for the rest of us. Congratulations Minnesota your new anal transplant will put new wrinkles in the senate.
Posted by: Jack at January 7, 2009 12:46 PM
---
Blago just threw a monkey wrench into obama's retred machine by appointing Burris. Harry Reid supposedly called Blago and told him who would be acceptable for replacing obama and in no uncertain terms, NOT Jesse Jackson Jr.
The Legislature of Illinois is not acting as swiftly as the dems had hoped and Blago is still there. Lets hope he has more stuff to throw at obama.
Posted by: Mark at January 7, 2009 04:30 PM
---
Posted by: Les at January 7, 2009 04:43 PM
---
It would have been really neat to see Reid and Burris "go at it". OOOooo....the manly art of bare fists.
Posted by: Steve Gaston at January 7, 2009 05:19 PM
---
Lynn,I agree, it is sad to see a State go to the dogs like this. Callif. the same way, a beautiful State over run by liberals and not enough conservatives to over ride their stupid votes from the left.
Posted by: Wild Thing at January 7, 2009 06:28 PM
---
Darth, yes the show has begun and it will last 4 years. Please pass the Rasinettes, thank you.
Posted by: Wild Thing at January 7, 2009 06:30 PM
---
Tom, LOL good one. Yes that is just how they are acting.
Posted by: Wild Thing at January 7, 2009 06:35 PM
---
Jack......HAHAHAHAHAHAHAHAAHAHA
"hang in there Blago, you magnificent bastard!!!

Posted by: Wild Thing at January 7, 2009 06:37 PM
---
Mark, I agree......"Lets hope he has more stuff to throw at obama"
Posted by: Wild Thing at January 7, 2009 06:40 PM
---
Les, yes and thanks for the image too. That was the day they brageed how ethical they were all going to be. Cough cough...not going to happen.
Posted by: Wild Thing at January 7, 2009 06:42 PM
---
Steve Gaston, hahaha I would love to see that.

Rush Limbaugh was kidding about all of this too and asking if Reid had kept Burris from being able to use the drinking fountain too. heh heh
Posted by: Wild Thing at January 7, 2009 06:46 PM
---