« Actor David Spade Buys High-Powered Rifles for Local Police Department | Main | Christmas in Afghanistan »
December 24, 2008
Thanks To Dan Lauria and Marine Corps the Movie "The Spirit" Will Show In Iraq and Kuwait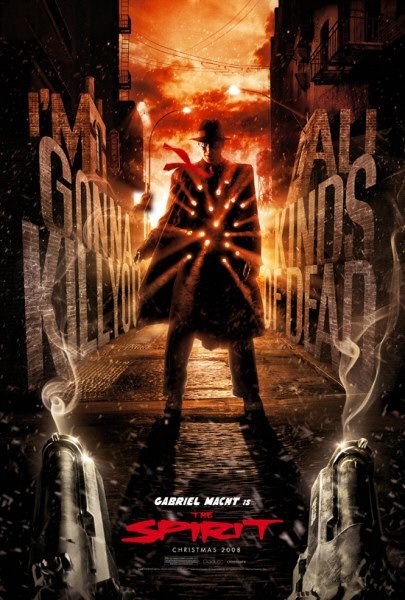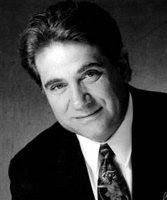 'Wonder Years' star works wonder for troops
'I just felt that, why don't we open for the men in harm's way?'
A top Hollywood star has decided to spend this Christmas taking a copy of the Christmas Day release "The Spirit" to U.S. soldiers in the Middle East.
Actor Dan Lauria, who starred on television's "The Wonder Years," and has been in movies including "Never Say Die" and "Independence Day," told WND he doesn't understand why more special efforts aren't being made to provide soldiers relief from the intensity of fighting the war on terror.
"We have a number of films opening during the Christmas week," he told WND, "and I just felt that, why don't we open them for the men in harm's way?"
"I don't understand why every film is not sending one, at a least a copy over," he said. "I understand we're in a lot of trouble right now, especially the economy, but the war is page 20 in the newspaper. The nightly news hardly reports anything about what's going on."
The issue, he said, is that without the military's work to protect the basic freedoms Americans enjoy, even the economy's difficulties wouldn't matter a great deal.
Lauria said he decided he wanted to do something for the soldiers.
"The USO said it was too late (to make arrangements), so I just went through the Marine Corps," he said. "We have two different types of discs. I'll see five different bases in the three days."
"I just want to make sure that over the holidays, they're not forgotten," he said.
Lauria will be in both Iraq and Kuwait to screen the movie. Plans have been made to show it in Kuwait Christmas Eve and then move into Iraq Christmas Day.
A release to soldiers in combat zones at the same time a movie is released in the U.S. is rare, according to promoters.
But because of the "invaluable service that our troops give to this country, they above anyone deserve a special gift this holiday season and, while they can't be with their loved ones, we can at least give them a touch of home to enjoy and a break from the rigors of fighting," Lauria said.
The movie decidedly is entertainment, he said.
"''The Spirit' is very hard to explain," he said. "It's more like a comic book. It's where the future lies. It's sending a message it's the next step in what film and creativeness will go to.
"I hope it really inspires," he said. "I hope it sparks their creativeness, makes them feel like when they come back from this ordeal, almost anything is possible.
"If you can imagine it, it can be created," he said.
Lauria is joined in "The Spirit" by Gabriel Macht, Eva Mendes, Paz Vega, Scarlett Johansson and Samuel L. Jackson.
Lauria plays Commissioner Dolan in the feature about police officer Denny Colt, who is killed but returns to continue fighting crime.
The role allowed Lauria to explore his interest in 1940s movies.
"The actors in those films, particularly in film noir, speak at a very rapid pace. … I would just fly through my dialogue, which gave it an edge that I love," he said.
Lauria, whose own duty in the Marines included a tour in Vietnam and the rank of captain, worked with "300" creator Frank Miller on the new project. It is being released by Lionsgate.
The film was adapted from the writings of Will Eisner and uses storytelling and graphics to create a stylized world of adventure, danger and romance.
The PG-13 project tells the story of Colt, a murdered officer who is reborn mysteriously as the masked crime fighter. He is determined to keep his beloved Central City safe and pursues villains from the shadows. His ultimate target is the "psychotic megalomaniac" Octopus.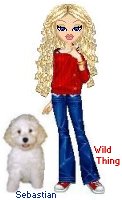 Wild Thing's comment..........
Fantastic! I agree, more people should do this kind of thing with their films. Our troops LOVE movies, the list of things to send them always included vidoes especially action films. I am so glad Lauria is doing this and did not stop his idea when the USO was unable to do it. The USO is great but they plan very far ahead. And Lauria did not give up.
YESssssssssss good one!!!
HERE IS THE TRAILER FOR THE MOVIE....JUST CLICK TO SEE IT.

....Thank you Mark for sending this to me.
Posted by Wild Thing at December 24, 2008 04:55 AM
---
Comments
Nice to hear this. Thanks to Dan Lauria for thinking of the troops. Good for the Marine Corps to provide him with the chance to bring a brand new movie to our troops.
Posted by: TomR at December 24, 2008 10:49 AM
---
The Christmastime spirit of BOB HOPE lives! And 'Team Theodore' pull his sleigh!!
- Santa's alpha alert back-up reindeer 'Studmuffin'!
Posted by: darthcrUSAderworldtour07 at December 24, 2008 11:43 AM
---
Dan Lauria and the Marines showed "the spirit" (pun intended) and can do attitude that makes a difference. The troops deserve it.
Posted by: Les at December 24, 2008 01:36 PM
---
This is so nice. The troops will love this movie, I'm sure. It's full of action! Thanks to Dan and the Ooh-Rah Marines for making this possible!
Merry Christmas, troops! We love you!
Posted by: Lynn at December 24, 2008 01:40 PM
---
Thank you WT and thank you Dan Lauria and the United States Marines.
Posted by: Jack at December 24, 2008 03:17 PM
---