« Thank you 2,000,000 Hits, No It Is Not The Bailout ~ LOL | Main | One reflection of America »
December 19, 2008
Obama Calls For "shift in ethics" On Wall Street
.....THUG Rahm

Rahm Emanuel, Barack Obamas choice for White House chief of staff, listens during a news conference in Chicago yesterday at which Mr Obama announced three economic appointees.
Photograph: Reuters

Obama calls for "shift in ethics" on Wall Street

US PRESIDENT-ELECT Barack Obama has called for "a shift in ethics" on Wall Street so that bankers and investors consider the common good as well as personal profits.
Naming three veteran regulators to his economic team yesterday, Mr Obama said tougher oversight was needed to restore transparency and stability to the financial system, blaming the Bush administration for "starting from the premise" that deregulation was always good.
"We have been asleep at the switch - not just some regulatory agencies but some of the congressional committees," Mr Obama said. "We are going to have to greatly strengthen our regulatory apparatus."
Mr Obama chose US Securities and Exchange Commission veteran Mary Schapiro to lead that agency; former Treasury official Gary Gensler to head the Commodity Futures Trading Commission; and Georgetown law professor Daniel Tarullo to fill an empty Federal Reserve seat.
"These individuals will help put in place new commonsense rules of the road that will protect investors, consumers and our entire economy from fraud and manipulation by an irresponsible few," Mr Obama said.
"Instead of allowing interests to put their thumbs on the economic scales and CEOs run off with excessive golden parachutes, we'll ensure openness, accountability and transparency in our markets so that people can trust the value of the financial product they're buying. And instead of appointing people with disdain for regulation, I will ensure that our regulatory agencies are led by individuals who are ready and willing to enforce the law."
During yesterday's press conference in Chicago, the president-elect made no direct reference to the controversy over Illinois governor Rod Blagojevich, who was arrested last week on bribery and fraud charges including an alleged attempt to sell Mr Obama's vacant Senate seat to the highest bidder.
Illinois legislators yesterday resumed a hearing to impeach the governor after the state's supreme court threw out an attempt by Illinois attorney general Lisa Madigan to declare Mr Blagojevich unfit to govern.
"Because of Governor Blagojevich's refusal to resign, the state of Illinois is in an unsustainable situation," Ms Madigan said.
Mr Blagojevich's lawyer, Ed Genson, yesterday appeared before the impeachment panel and questioned the admissibility of the governor's conversations recorded by the FBI. Mr Genson said Ms Madigan, a longtime adversary of the governor, should be removed from the case.
Mr Genson also questioned the strength of the case against Mr Blagojevich, dismissing the recorded conversations as "just talk" and not a crime, and adding that the evidence did not rise to the level of "clear and convincing" proof needed for impeachment.
Former US president Bill Clinton yesterday released the names of more than 200,000 donors to his foundation as part of an agreement with Mr Obama to ease concerns about conflicts of interest if Hillary Clinton is confirmed as secretary of state.
Among the biggest donors are the governments of Saudi Arabia and Norway, the Dubai Foundation and entrepreneurs Bill Gates and Stephen Bing. The list does not specify the precise sums donated but divides donors into ranges of contributions. Michael Smurfit gave between $1 million and $5 million and Irish Aid gave between $500,000 and $1 million.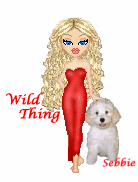 Wild Thing's comment.........
This is like putting Joseph Kennedy in charge of the liquor commission or Al Capone heading an anti-crime task force. The entire world has got to be either laughing at us or thinking our country has lost it's mind.
This must be why he selected Shapiro to head the SEC. It is now ok to lie, cheat, steal, and disregard the constitution. The bigger the lie, the more people will believe it!
And, of course, Obama had to stick the little remark about this whole economic problem we are faced with as being "Bush's fault". Isn't the first time he's done that since he was elected.
Never heard Dubya name Clinton directly and by name for problems the country was having when he was President-Elect.
Republicans are too dang polite. Course every time a Republican calls a spade (no pun intended here) a spade, the entire Democrat party rises up as one, calls for a press conference to denounce, crucify and demand the resignation of the errant Pubbie. No wonder we keep our mouths shut.
"bankers and investors consider the common good as well as personal profits."
Expect more of this "common good" talk from Obama in the coming days, weeks, months, however long he lasts. "Common good" that ole Communist lingo like Hillary used a lot when Bill was running for President.
One change though, "as well as" will soon become "instead of". Just watch.
Posted by Wild Thing at December 19, 2008 04:55 AM
---
Comments
Barack Hussein Obama calling for a "shift in ethics" is only part of the story. The full story is that this ethics challenged Chicago politician will bring ethics change for the worse to the country. Let's all start chanting "IT'S OBAMA'S FAULT" from now on.
Posted by: Les at December 19, 2008 11:34 AM
---
To think, we accuse Italy of corruption!!! Jorge would be wise to let some of this blowback fall where it belongs and just coast out the door into oblivion. On the bright side it's gonna be an open honest and transparent administration, Nancy promised that. ROFLMAO!!!
Posted by: Jack at December 19, 2008 12:33 PM
---
Yep, Pelosi guaranteed her congress would be the most ethical. Then she demanded her own 757 to fly around in. She must be reading Mugabe's handbook.
Posted by: TomR at December 19, 2008 01:10 PM
---
Update, Jorge prevails and the big three have signed for their grant, our gift to them. Ho Ho Ho!!!
Posted by: Jack at December 19, 2008 04:16 PM
---
Yeah, what is Pelosi's jet costing us. For some reason these, Dickweeds think its their money they are spending. They should give her back her broom.
Posted by: Mark at December 19, 2008 05:19 PM
---
Les, yes that's the chant. And it will be too, he better stop blaming Bush constantly like he is still doing.
Posted by: Wild Thing at December 19, 2008 06:00 PM
---
Jack, yes what happened to Nancy cleaning everything up and not having any corruption. Um I think she might want to re-do her speech. haha
Posted by: Wild Thing at December 19, 2008 06:07 PM
---
Tom, hahahaa yes, that plane and when the gas went so high no one mentioned it... oh wait I forgot we have a left brained media.
Posted by: Wild Thing at December 19, 2008 06:09 PM
---
Jack, ho ho ho is right. I sure hope they send each one of us a Thank You card. They could at least do that. Now they can go waste more money.
Posted by: Wild Thing at December 19, 2008 06:12 PM
---
Mark, your right, I forget the name of the politician that got angry and said it is NOT the people's money..... Hello sir but it is, what an idiot that guy is.
Posted by: Wild Thing at December 19, 2008 06:14 PM
---