« Enough Is Enough Of Radical Islam | Main | Obama Tries Out His Salute »
December 22, 2008
Honoring Heroes at the Holidays ~ MAF Heads To GITMO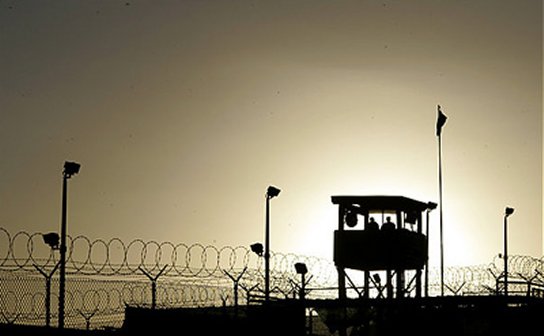 Honoring Heroes at the Holidays
The Honoring Heroes at the Holidays Tour is now officially complete, but the MAF team has one more little stop...Guantanamo Bay, Cuba.
MAF (Move America Forward ) will be sending Chairman Melanie Morgan, Gold Star mom Debbie Lee, Executive Director Cat Moy, Ryan Gill and Danny Gonzalez with Kylie Williams off to Guantanamo Bay to visit the troops there and bring them special tidings of comfort and joy for Christmas!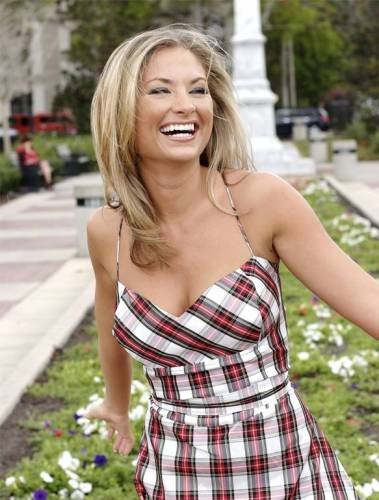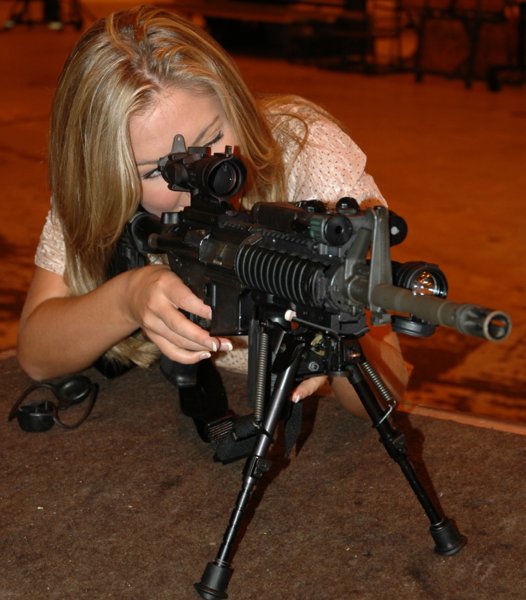 Kylie was Ms. Florida 2007 and went on to compete in the Miss America Pageant. She has her own non-profit organization called Realistic Support for the Troops and is also designated Official Ambassador for Veteran's Advocacy for the State of Florida. Kylie helped to make our trip to GITMO happen by using her contacts in Florida and GITMO to help facilitate our visit.
How You Get in Without Chains on Your Wrists
It was 10 AM this morning, we were all set to go in Ft. Lauderdale but there was a slight mix up when we didn't know, and the pilots for the Navy didn't know, whether we were supposed to go fly out of Miami or Ft. Lauderdale. We were waiting in Ft. Lauderdale at a private hangar waiting for the military to show up, but then we got a call saying they were waiting for US in Miami (with Kylie) so they said they would come pick us up in Ft. Lauderdale and about 40 minutes later a prop plane showed up in Ft. Lauderdale with Kylie Williams and 3 U.S. Navy pilots on board ready to pick up the MAF team.
In just a few minutes we were up in the air and on our way to Cuba. It's a three hour flight out of Ft. Lauderdale because you usually take a route around the eastern edge of the country and then turn westward and loop around the island into Guantanamo Bay. This is because we usually do not have access to Cuban airspace but Joe from the Navy told me that even if you cut across the country it only saves you thirty minutes.

THEY'RE HERE—The US Navy arrives to pick us up!!
The us navy has brought their c-12 prop plane here with Kylie Williams direct from Miami international airport!
it was a tenuous situation here at the FBO office (a private part of ft. lauderdale airport) and were not sure if we were going to make it because of a mixup on where the plane was supposed to be and where we were supposed to be but it turned out the US Navy came through for us!
Kylie is here, Mel and Cat and Debbie are here and we're all ready to go in about five minutes!!! we had JUST BARELY enough time to shoot this little video…

MAF going to GITMO -- waiting to take off!

OK. The secret's out. I am headed to one of the most dreaded, brutal, bloody spots in the world – if you're a liberal.
Gitmo. The word sends lefties running to the bong for another hit of weed to ease their misery. I'm looking forward to seeing with my own eyes the base where we cage beasts that want to cut our throats because we aren't radical Muslims.
I have to admit – I also want to warm myself. Despite what Al Gore-ites say, we in Northern California haven't experienced global warming. In fact, I have to crank up the heat – bless me Algore, for I have sinned – to defrost my bones in the morning.
Anyway, my nonprofit, Move America Forward, thought it was high-tim e to travel to Guantanamo Bay to thank our troops for their steadfast work with some of the most vicious beings to walk this earth (aside from Code Pink freaks I've met on the streets of Berkeley).
Over the past couple of weeks, MAF has traveled the country to hold rallies for our troops. Patriots have come out to the rallies and g one to our Website at www.moveamericaforward.org and sponsored care packages for our troops.
Yes, we actually love our troops and respect them for their work keeping us safe. We are also aware that the left in this country wants to close Gitmo.
Important safety tip to you whiney liberals: If you want to close Guantanamo Bay like your leader, Barack Obama, you need to make your home their home. That's right. But make sure that you don't offend them. Call them to prayer five times a day. Feed them culturally appropriate food. Give them prayer caps, prayer rugs and prayer beads and a brand new Koran. They're used to all of these items, thanks to the dreaded Americans who run Gitmo.
But make sure to put away the kitchen knives, or you may wake up in the morning without your head.
Tune in later when I give you the lowdown on club Gitmo. I plan to eat well, relax, and kick back in the 80-degree weather after some afternoon waterboarding!!
Mostly, though, I'm going to thank our troops for keeping us safe from the real live monsters that are foaming at the mouth to get at us.
Guantanamo Bay: First Impressions
We landed softly and taxied in quickly, loaded up into two trucks with all our gear and went down to a little harbor that is right next to the airstrip. We boarded a boat called the GITMO Queen and took a short ride across the bay where the Navy pilots were pointing out all the local landmarks. Guantanamo Bay has lots of manatees in the water and there are a whole mess of old and historical buildings. For example, in testament to the fact that GTMO has been in use as a military installation for decades, there are a couple old forts situated in the outskirts of the bay.
There is also an old hospital where the Cubans used to quarantine patients when they had an outbreak of some sickness they did not want to spread. We also saw lots and lots of old warehouses that used to house sea planes and other things but have since been converted. From the boat we were also able to see the base HQ, a power plant that supplies energy for the whole base, and "the skipper's house" which is now under renovations so the skipper lives in the BEQ where we are staying.
The MWR (which stands for Morale, Welfare and Recreation) treated us to some of the excellent local dining, a fast food-type joint called The Jerk House which had some AWESOME food! I got me some jerked pork and rice and it was delicious. Tomorrow morning we have an early start and a full day's schedule of stops and tours where we will explore everything that goes on down here in Guantanamo Bay. Keep emailing the MAF account and keep up with us on our journey!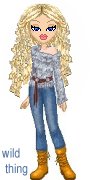 Wild Thing's comment.........
I love reading about the support of our troops. There are so many organizations and so many they do a lot of good. This one Move America Forward is excellent and has done a lot to support our troops. Not only that but they also have been active in the protests to counter the protests of the Code Pink at the Marine recruiting offices in San Francisco and other places.
God bless our troops and all those that support them and their mission.
Posted by Wild Thing at December 22, 2008 03:50 AM
---
Comments
Good for these folks to think of the troops in Gitmo stuck in the thankless job of guarding muslim beasts. The sarcasm in this post re the prisoners and also Al Gore is priceless.
I think I remember several posts here this summer about MFA and their confrontations with Code Pink at Berkeley. Code Pink also went to Cuba, but not to thank our troops.
Posted by: TomR at December 22, 2008 12:14 PM
---
I don't know why these terrorists are even in Gitmo, If I had my druthers, they'd be in some hole in the wall off the coast of alaska, where they'd freeze their asses off in tents.
Gitmo is a nice base,.too nice for these shameless bastards. Then their is the MLR(main line of resistance) that protects the base from Castro and his henchmen.
So hopefully, the guys on the line there get to see some of this Holiday Cheer.
Posted by: Mark at December 22, 2008 12:38 PM
---
Thank you for posting , it always is good to see Americans for Americans doing what they do best. As for the muzzies at Gitmo, tiger sharks aren't fussy about Halal menus. Do prayer rugs float?
Thanks go to the military doing the dirty work there.

I have been to the local DOC facility, they can't keep help and there are always job openings, if people can't stomach the job in the local prison think about what it's like to deal with the worst scum on earth every day. Those troops face Castro's goons, the Muzzies and our home grown Commies.
Thanks MAF for all you do.
Posted by: Jack at December 22, 2008 01:05 PM
---
When is the next flight to GITMO? MAF is doing a great job. Thanks to them and the troops at GITMO.
Posted by: Les at December 22, 2008 02:44 PM
---
Tom, I agree hahaa I love how the head of Move America Forward wrote her report. LOL Excellent.
Yes we had several posts last summer about the protests.
Your right Tom, the troops are going to love the visit from these people that do appreciate them. Big smile on my face.
Posted by: Wild Thing at December 22, 2008 07:22 PM
---
Mark, your right,the prisoners have been catered to in so many ways. Our military has had to keep the touchie feelie Humanity groups happy. sheesh
Yes I hope Melanie and the others make a point of seeing as many of our soldiers there as possible.
Posted by: Wild Thing at December 22, 2008 07:29 PM
---
Jack, I agree, I have a friend whose husband is a prison guard in New York and it is a tuff job. But he is a retired Army and he said nothing would be as hard as being a guard at GITMO. The way they have to constantly follow PC rules and are always getting people from Humanity groups bugging them too.
Posted by: Wild Thing at December 22, 2008 07:33 PM
---
Les, giggle.
Yes they are doing a wonderful thing for our troops there. MAF have traveled across our country in a big bus seeing the troops on various bases too.
Posted by: Wild Thing at December 22, 2008 07:35 PM
---