« What Happened To Voting? | Main | Change Coming for U.S. Troops ~ Obama Visits Marines Met With Silence »
December 30, 2008
Gov. Palin's Alaska Air National Guard F-16s and KC-135's
Gov. Sarah Palin's Alaska Air National Guard F-16s and KC-135's
These were taken over Mt. McKinley around Anchorage. The tanker and F-16's are assigned to Eielson.
The Tanker belongs to the AK Air National Guard and the F-16's are part of the 363rd Fighter Wing and are used as aggressor aircraft during three exercises they have up there. "Cope Thunder", "Cobra Gold" and "Northern Edge".
There were a couple of them at Mountain Home for their airshow this Summer ...and many commented on their paint schemes .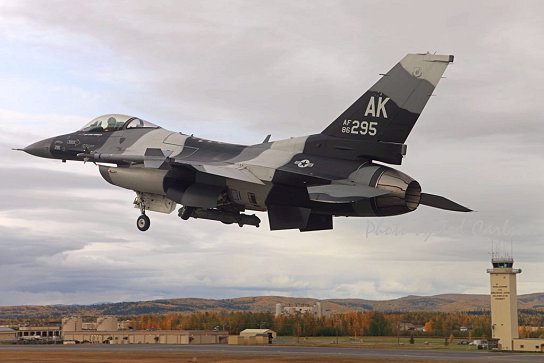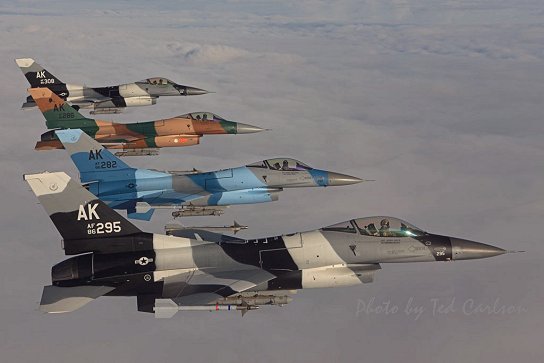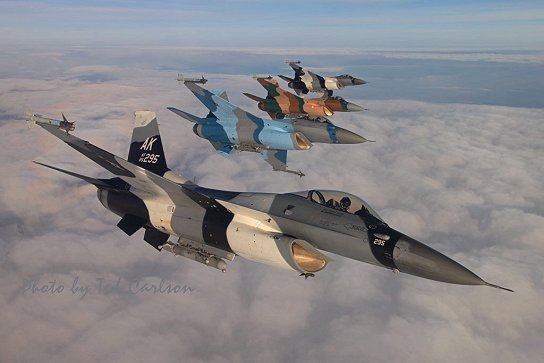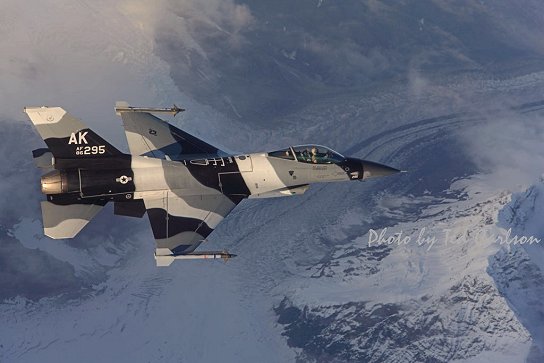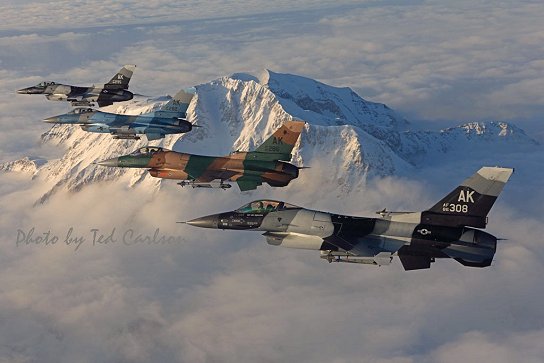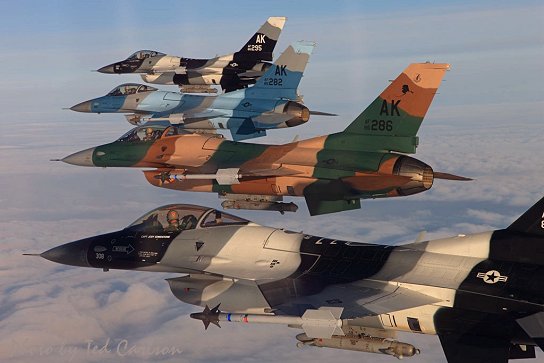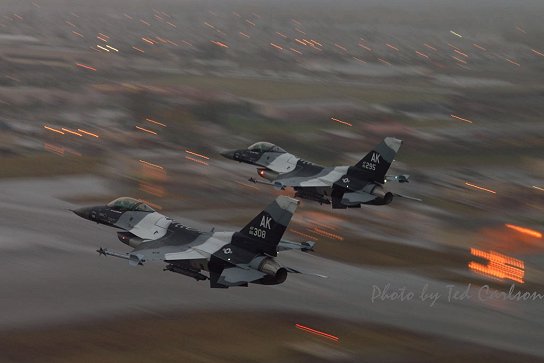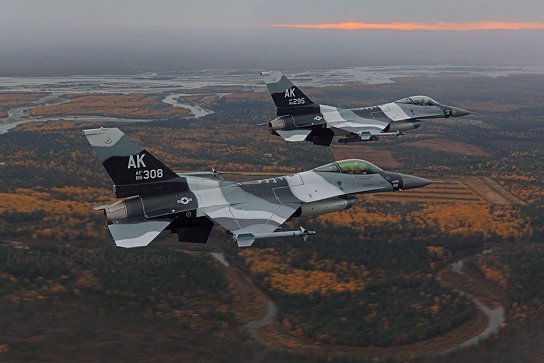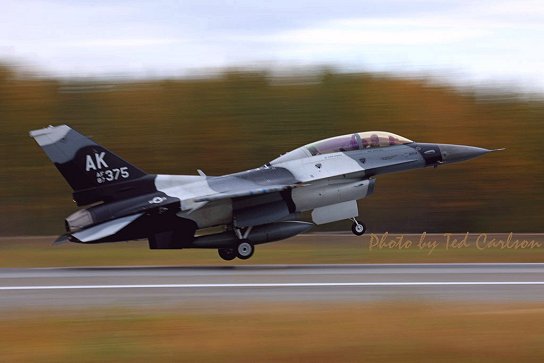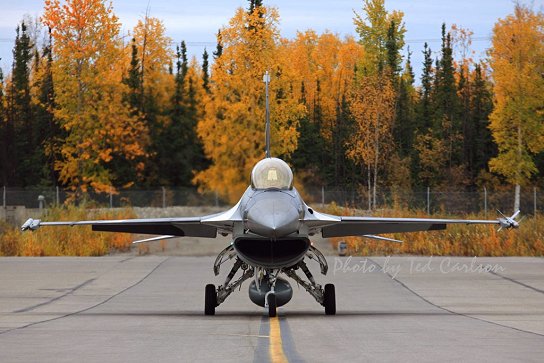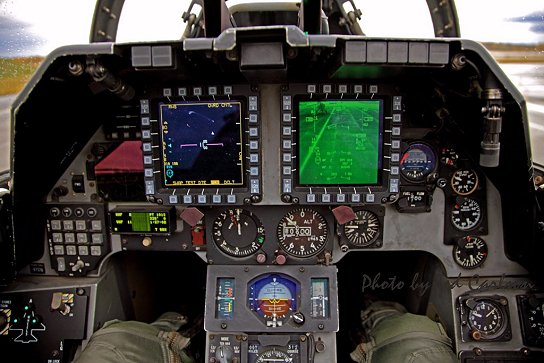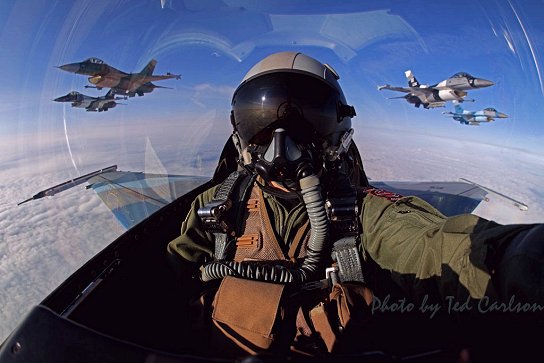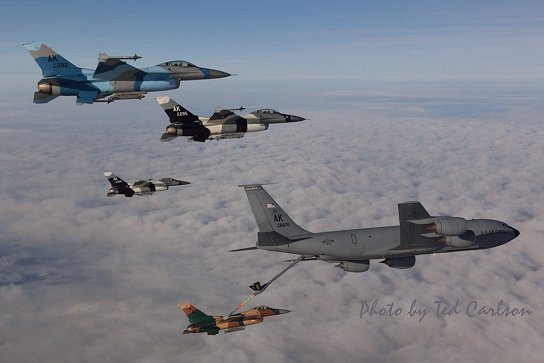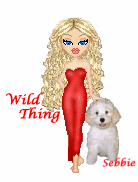 Wild Thing's comment.........

FANTASTIC! I LOVE how they are painted!!!!

.... Thank you Tom for sending all these awesome photos to me and the information about them.
Posted by Wild Thing at December 30, 2008 02:50 AM
---
Comments
Wow, thanks WT and Tom. Familiar territory, I've been over Mount McKinley many times by air commercially and have been to all the bases there. These pilots earn their pay, there have been some horrible accidents due to weather and it's effects on the equipment and winter is no fun to work in. Often there are daily impromptu 'airshows' as these pilots fly low level training missions in the surrounding area. I've been out on Lake Tustemena miles from nowhere thinking you are all alone and have had them fly over at the speed of sound. As Gomer would say Surprise!!! Surprise!!! as they break the sound barrier.
Posted by: Jack at December 30, 2008 10:32 AM
---
These beautiful F-16s are part of the executive experience the Dems and media criticized Sarah Palin for not having. She may not have flown them, but she was their boss. She made decisions about their funding and use.
In 2012 I would be happy to see President Sarah Palin in charge of all of America's military. I bet the troops would not be sitting quietly if she came in the chow hall.
Posted by: TomR at December 30, 2008 11:36 AM
---
I agree with Jack....THANKS Tom and WT!!!!! This is truly awesome!!!!!
Makes me laugh after reading the article below on the Russian Igor Panarin saying that Alaska will go back to the Russians!!!!! Wonder how he thinks they are going to accomplish that task?!?!
Me thinks Sarah may have a different view on his prediction!!!!
Posted by: John at December 30, 2008 11:47 AM
---
After looking at your Alaskan F-16's in flight, one word comes to me: "PRIDE!" Crew resting in Elmendorf was a blast, but seeing the bald eagles soaring above us choked me up, big time! The 'Great Alaskan BUSH Company' was awesome too in my 'younger' days! The black and white cold weather zebra paint scheme on the Falcons is my favotite! T-Minus 30 hours until 2009!
Posted by: darthcrUSAderworldtour07 at December 30, 2008 05:39 PM
---
Jack, oh wow thank you for sharing about that.
giggle good impression of Gomer. Perfect
Posted by: Wild Thing at December 30, 2008 07:18 PM
---
Tom, that made me smile sooo big. To even think of maybe one day Sarah being CIC of all our military. She would listen to the Commanders and the troops unlike Obama almost falling asleep in that meeting he had to go to. So many things what a huge difference.
Posted by: Wild Thing at December 30, 2008 07:22 PM
---
John, giggle yes I bet Sarah would too. heh heh
Posted by: Wild Thing at December 30, 2008 07:24 PM
---
Darth, I agree, it is a wave of Pride flowing over me too when I see these.
Posted by: Wild Thing at December 30, 2008 07:27 PM
---
Nobody Kicks Ass Without Tanker Gas.
As sleek and sexy as those F-16's are, without the Tankers they're not much better than lawn darts.
Posted by: BobF at December 30, 2008 07:45 PM
---
Posted by: James M at December 30, 2008 09:40 PM
---
Hi BobF, heh heh...... "Nobody Kicks Ass Without Tanker Gas".
They are sleek and sexy thats for sure. But I also know what you mean.
Posted by: Wild Thing at December 31, 2008 01:16 AM
---
HI James M. yes they sure are, really beautiful.
Posted by: Wild Thing at December 31, 2008 01:17 AM
---