« President-Elect D'oh-bama | Main | Obama and Rahm Emanuel Plans For "civilian security force" »
November 09, 2008
Wright's Chickens Coming Home To Roost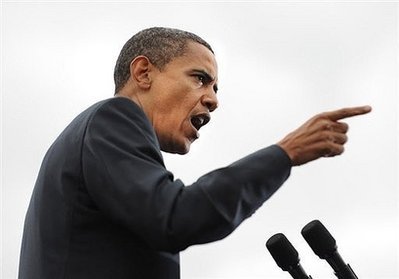 At least five people were arrested across the city after Barack Obama's rally in Grant Park, including a woman who slapped a Chicago police officer, saying police couldn't arrest her anymore,

Elsewhere in city, gunfire, and a cop gets slapped
Not everyone behaved themselves when celebrating U.S. President-elect Barack Obama's historic win Tuesday night.
Some fired gunshots, a felon accused cops of arresting him "because a black man won for president" and a teenager standing with throngs of passionate revelers used the opportunity to slap a police officer, Cook County prosecutors said.
"White bitches. F--- McCain. You white police can't do nothing," 19-year-old Celita Hart taunted officers as she stood with a throng of Obama supporters in the 6900 block of South Western Avenue, Assistant State's Attorney Lorraine Scaduto said in a court Wednesday.
At some point, authorities said, Hart left the crowd, which had been chanting "Obama, Obama," walked up to a squad car, and smacked a male officer in the face.
Hart was one of a half-dozen charged in Election Night-related arrests. A slew of others facing weapon and reckless discharge violations appeared in central bond court.
None of the incidents occurred in Grant Park, where Obama addressed a giddy crowd of 240,000 late Tuesday.
West Sider Narada Thomas, 23, told police he shot a .22-caliber revolver in the air to "celebrate Obama becoming president," Scaduto said. And 37-year-old Andre Murph, of Aurora, shot a 9mm into the ground several times in the 700 block of West 60th Place to express his joy, Scaduto said.
"It was an exciting night," Murph's attorney James E. Thompson shrugged before Judge Israel Desierto.
While Kenneth Smith, a 24-year- old felon, never stated why he fired three rounds at his residence, in the 6700 block of South Ada Street, he complained that officers only arrested him "because a black man won for president," Scaduto said.
Peer pressure seemed to get the better of 54-year-old Joseph Morgan, who allegedly was caught holding a .22-caliber gun in the air on his back porch in the 5700 block of South Lowe Avenue.
His excuse, according to prosecutors?
"Everybody else is shooting their guns, I figured, 'Why not?' "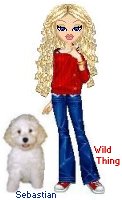 Wild Thing's comment.........
Well I can sure thnk of other ways to celebrate then shooting guns off in the air like they do in third world countries. OH now wait a minute that is what these people celbrating want the USA to become, I guess they are practicing.
Let's take all of us on here and all of them. Which group respect our laws, our police and know how dangerous it is to shoot a gun off into the air. Yes dumb question we all know the answer. But these people now think they have the go ahead to do what they want. Having Obama as President in thie rminds gives them authority a right in some sick way to talk any way they want to the police or anyone else.
Scray stuff.

......Thank you RAC for sending this to me.

RAC has a website that is awesome. 336th Assault Helicopter Company

13th Combat Aviation Battalion - 1st Aviation Brigade - Soc Trang, Republic of Vietnam


Posted by Wild Thing at November 9, 2008 04:47 AM
---
Comments
And it's only going to get worse. Right now, out here, it's the idea that the time of big bad whitey is over and it's time for the people of color to take over forever. What's sad though, it's white people and gang bangers saying it. White people calling themselves whitey and honkey? The police will always have to be in riot gear in the major cities and there will be a new line of lawyers who will claim that it's okay for people of color to commit crimes because a black man is President and he said it was okay. They want us out, they've talked about that for years! They go after our daughters so they can breed us out of existence and the dumb girls fall for it. They forget it was their own people who began slavery by selling their unwanted for a few trinkets and it was big bad whitey who freed them. We fought a huge civil war over that and the ability for states to govern themselves. What part of that don't they understand? If anything, they owe us a debt of gratitude and we should get the repirations. If they want equality, fine. But superiority is what they demand and that's not okay.
Posted by: Lynn at November 9, 2008 06:29 AM
---
This is exactly why I'm going to get my gun carry permit ... there are a few (many?) of Obama supporters who believe now not only do they not have to work, but they are above the "law of the white man". God help me if I accidently cut one off in traffic!!!
Posted by: Jo at November 9, 2008 08:55 AM
---
Lynn, your right, how sad because it has really been the Republicans that have fought for the blacks and all minorities and not the dems. Fought to keep them free and able to do in life what they can to accompolish things.
Posted by: Wild Thing at November 9, 2008 03:31 PM
---
Jo, me too, I think I have to get a better gun though. I just have a 38 special, I have an appt, to take the test for a cancelled carry permit.
Posted by: Wild Thing at November 9, 2008 03:33 PM
---
I LOVE Philly's comedian Bill Cosby who challenged his heritage and got thrown under the bus for doing so, and the ACLU and NAACP were driving it! So sickening...
Posted by: darthcrUSAderworldtour07 at November 9, 2008 05:28 PM
---
Darth, yes Bill Cosby really spoke out about black fathers being better parents and a lot of the things that really upset the NAACP your right.
Posted by: Wild Thing at November 10, 2008 12:01 AM
---