« Obama Holiday? Anyone Else Want One? LOL | Main | Semper Fi - Happy 233rd Birthday USMC »
November 10, 2008
A Special Thank You For Veterans Day Weekend
We Know You're Out There Kory Brunson Band
"History does not long entrust the care of freedom to the weak or the timid" - General Dwight D. Eisenhower.
"A society that does not have the will to let its warriors die fighting will not long survive. A civilization that values its very being less than the dignity of its sworn enemies should be morally prepared to fail."-Sergeant David Goldich, USMC.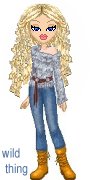 Wild Thing's comment.......
Today we begin to celebrate Veterans Day which is tomorrow, November 11th. Not a day goes by we are not aware of the sacrifices our Veterans and our troops today have made for us and for our country.
When duty summoned in our nation's time of need, men and women answered the call. They risked their lives for people they never met, do not know our names and yet they have fought for us to be safe and to be able to live in the land of the free. They fought for other countries too, fought communism and terrorists and so many enemies in so many lands.
This is for those that came back, and those that gave their all too. We will never forget you, we breath the air of Freedom because of each one of you Veterans, and because of each one too that never made it back or others that gave their all.
You all are America's best, our Heroes and I am so glad we have this special time set aside for the Parades,music and poems to thank you.

Tomorrow we will celebrate the offical day for Veterans Day.

Posted by Wild Thing at November 10, 2008 05:50 AM
---
Comments
Although tomorrow is the official Veteran's Day let us remember them every day along with those currently serving to preserve our way of life. The liberals that bash the military should think about one thing. These brave men and woman are fighting to preserve their right to talk and act like a%#holes.
Bob A.
Posted by: Bob at November 10, 2008 08:25 AM
---
God bless and freedom is not free. Armistice Day mourned the Great War losses, the First World War losses, the WW I losses - The war that was supposed to end all future wars. "No greater love than this, than a man who lays down his life for a friend." - John 15:13
Posted by: darthcrUSAderworldtour07 at November 10, 2008 08:32 AM
---
I wish to thank ALL veterans (past and present) who have helped keep this great nation Free and prosperous!!! Contrary to what the Liberals (or those that are just too young and ignorant to the facts) may think or say about you, you are the backbone of this Country and are very deeply appreciated!!!! Without YOU - there would be no U.S.A.!!!!
I am a Navy SeaBee (1962-1968) but nothing I did compares to the service of so many during that period of time in our history or what our young men and women are doing for us today!!! What an honor it is just to know them!!!! May God continue to Bless and protect each and every one!!!
Posted by: John at November 10, 2008 09:21 AM
---
Thank you Chrissie and thank you all veterans, two quotes express it best.
"It is not the critic who counts: not the man who points out how the strong man stumbles or where the doer of deeds could have done better. The credit belongs to the man who is actually in the arena, whose face is marred by dust and sweat and blood, who strives valiantly, who errs and comes up short again and again, because there is no effort without error or shortcoming, but who knows the great enthusiasms, the great devotions, who spends himself for a worthy cause; who, at the best, knows, in the end, the triumph of high achievement, and who, at the worst, if he fails, at least he fails while daring greatly, so that his place shall never be with those cold and timid souls who knew neither victory nor defeat." Theodore Roosevelt - "Citizenship in a Republic," Speech at the Sorbonne, Paris, April 23, 1910
There are a thousand hacking at the branches of evil to one who is striking at the root.
Henry David Thoreau

Posted by: Jack at November 10, 2008 01:01 PM
---
Since this is Veterans day Week we tend to neglect one other category of Veteran. We always give thanks to the Army, Air Force, Navy and the Marines but we always seem to forget the Nurses. They too are Veterans and without them there would be a lot more casualties.
Oh I am guilty too of forgetting. I have just been reminded by my wife, RN, to remember the Nurses.
There is a Bridge in our little town, Watsontown, called the Helen Fairchild Bridge. It was dedicated to a Nurse from the area who was killed in France in 1918.
A short letter sent to her parents: Dear Mr. Fairchild,
It is with regret that I have to inform you of the death of your daughter, Miss Helen Fairchild, RN, on January 18, 1918, while on duty with Base Hospital #10, American Expeditionary Forces, France.
D.E. Thompson, Superintendent Army Nurse Corps
So Thank You Nurses, too.
Posted by: Mark at November 10, 2008 04:05 PM
---
Bob, Amen my friend. It really ticks me off how our troops not only serve our country which is so awesome, but they have to fight two enemies. The enemy over there and the enemy back here at home that always attacks and slanders them.
Posted by: Wild Thing at November 10, 2008 05:42 PM
---
Darth, thank you and thank you for the verse from the Bible too.
Posted by: Wild Thing at November 10, 2008 05:47 PM
---
John, oh wow that is cool. Thank you John for serving our country and a Navy SeaBee, I like that.
Posted by: Wild Thing at November 10, 2008 05:49 PM
---
Jack, thank you so much and thank you for the quotes.
Posted by: Wild Thing at November 10, 2008 05:51 PM
---
Mark, oh yes for sure, thank you Mark and thank you to your wife too. And to all the Nurses. Thanks for sharing that about Miss Helen Fairchild. thatis so special. I am so glad they did that.
Two of my Aunts were nurses, one in WW11 and one in the Korean War. And one of my Uncles married his nurse when he lost his leg in the Battle of the Bulge.
Posted by: Wild Thing at November 10, 2008 05:55 PM
---
Ninety years after Nurse Fairchild died in 1918, it is wonderful that she and other nurses who serve are not forgotten. The naming of the Nurse Helen Fairchild bridge in Watsontown has served its purpose ... it has kept them alive, in a way.
If naming the bridge brought out our gratitude and feeling of patriotism, what more could we ask.
Ninety years! Her service was a great thing, made more unique than it was the Victorian era ... long skirts, chaperones and all. The memorial means, to me, that her sacrifice and service goes on. I am the niece of Nurse Fairchild.
Posted by: Nelle Fairchild Rote at November 22, 2008 01:13 PM
---