« Obama Stuck on Clinton Regime | Main | Hempstead school To Be Renamed Barack Obama Elementary School »
November 22, 2008
Victory In Iraq Day Celebration

.

A special thank you to all our military for your many sacrifices you have made and continue to make. You are all in our thoughts and prayers every day.
This is just a small tribute and thank you to all of you as we look at some of the past images of Operation Iraqi Freedom and celebrate Victory In Iraq Day because of YOU! The following images are all things I have saved along the say over the years of Operation Iraqi Freedom. You can also note the dates on many of the write ups as well. -- Wild Thing and all of Team Theodore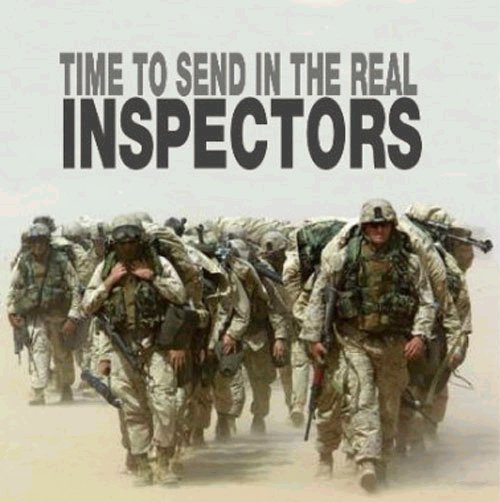 Sending in the REAL Inspectors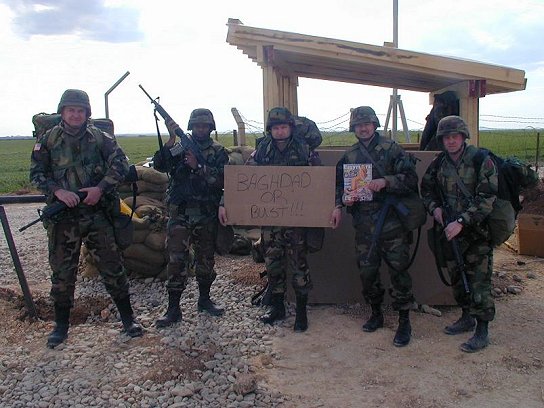 Baghdad or Bust
.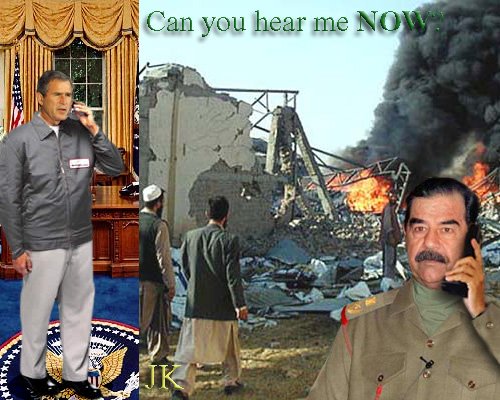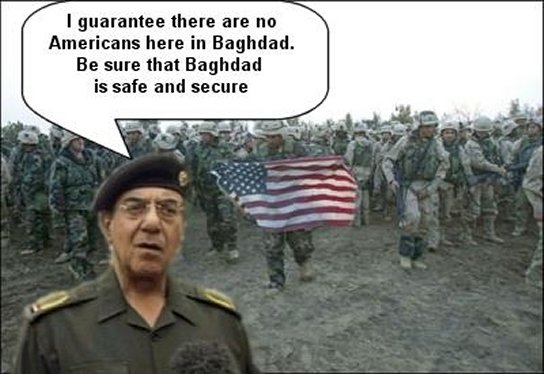 Remember Baghdad Bob? LMAO
.
The troops who drove full speed straight to the heart of the matter in one of the most amazing combat movements in history. Rock of the Marne. 3rd ID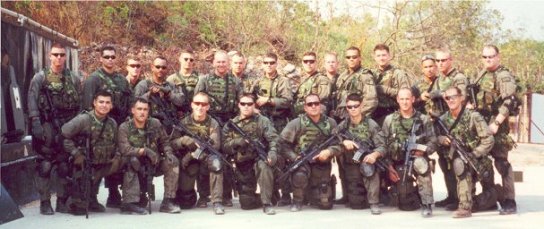 3rd Infantry Division advance into southern Iraq
On March 19, 2003, President Bush announced orders to begin the operation to free the Iraqi people from the tyrannical ruler, Saddam Hussein. The next day elements of the 3rd ID (Mechanized) moved to the Iraqi border. By April 3, the 3rd Infantry Division entered Saddam International Airport and by the next day it was renamed the Baghdad International Airport. On April 5, the 3rd ID stunned the world with television images of tanks and Bradley Fighting Vehicles storming the streets of Baghdad in a probing action known as the first of two "Thunder Runs." The second Thunder Run moved the 2nd Brigade Combat Team into the government center of Baghdad. A decision to stay inside the city created a need for fuel and supplies. Division logistic personnel mounted an effort to resupply the 2nd BCT in the hostile streets of Baghdad as they held the foothold on the banks of the Tigris River, reminiscent of the Division's historic stand at the Marne River during World War I. As the 3rd ID expanded and tightened control of Baghdad and the 1st Marine Expeditionary Unit choked off Iraqi resistance on the east side of the city, Iraqi resistance crumbled. The division returned to Ft. Stewart in August 2003 and by 2004 was selected as the first division in the Army to be organized under the new modular system. In January 2005, the division returned to Iraq and led U.S. and coalition forces in Baghdad. The 1st and 3rd Brigades of the division supported the 42nd Division in Northern Iraq. The hard work created conditions for a secure Iraqi election and transfer of power to the first democratically elected national government in Iraq. The Division served with its coalition partners during Operation Iraqi Freedom III for a year before returning to Georgia in January 2006.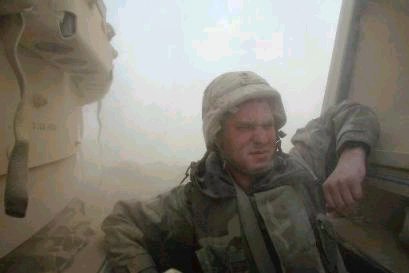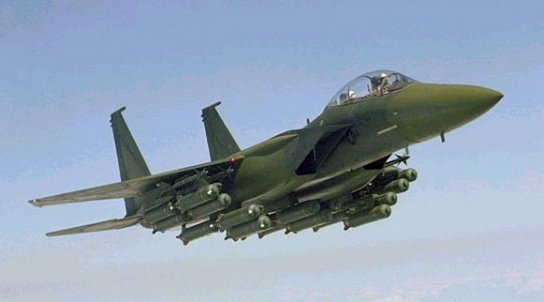 F-15E Strike Eagle carrying some serious ordinance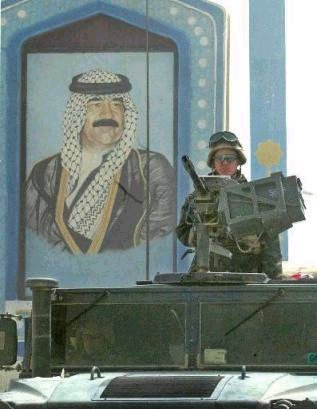 March21, 2003
A U.S. marine standing on his military vehicule drives past a portrait of Iraqi leader Saddam Hussein in Safwan, southern Iraq, Friday, March 21, 2003. Allied troops were advancing through the deserts of southern Iraq Friday after launching the war's ground assault, meeting resistance from Iraqi forces in some areas and soldiers surrendering in others.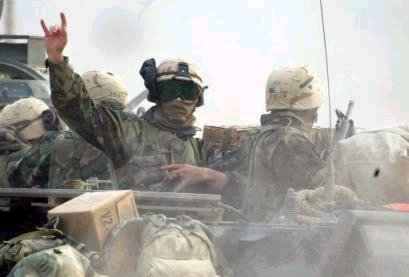 Marine heroes crossing the Demilitarized Zone (DMZ)
A Marine of the U.S. Marine Expeditionary Unit (MEU) Fox Company 'Raiders' removes a portrait of Iraqi's President Saddam Hussein at the entrance to Iraq's main port of Umm Qasr on March 21, 2003. US and British ground forces launched assaults into Iraq in a bid to topple Saddam Hussein.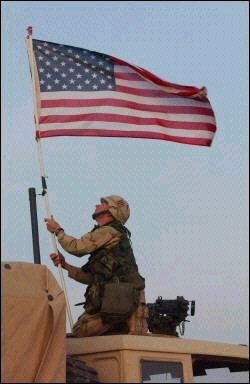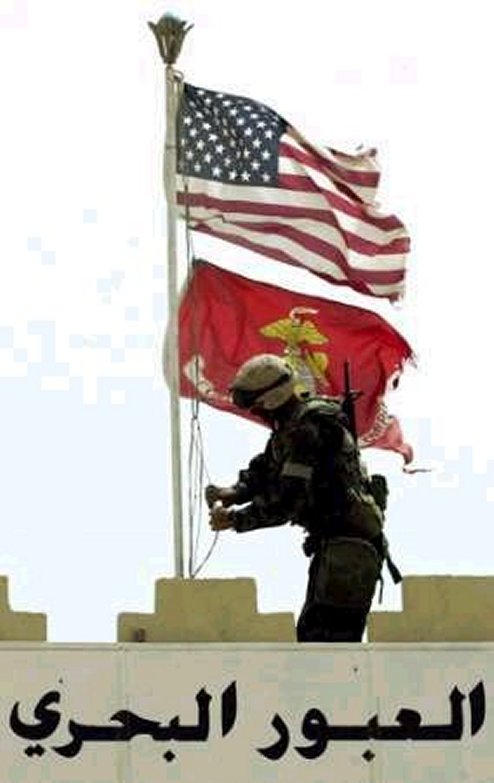 A Marine of the U.S. Marine Expeditionary Unit (MEU) Fox Company 'Raiders' replaces the Iraqi flag at the entrance to Iraq's main port of Umm Qasr on March 21, 2003 with the Stars and Stripes and the flag of the Marine Corps. U.S. Marines briefly raised the Stars and Stripes flag over the new port area of Umm Qasr on Friday after facing tougher than expected resistance in and around the southern Iraq port. Some time later, Marines returned and removed the Stars and Stripes. No reason was given for the decision, but Washington has consistently stressed that invading U.S. forces want toliberate Iraq, not occupy it.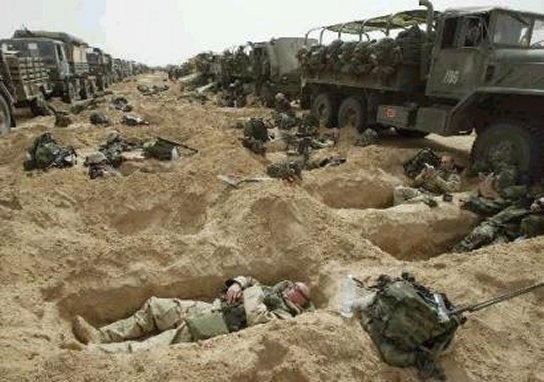 Heroes101stAirborneDivision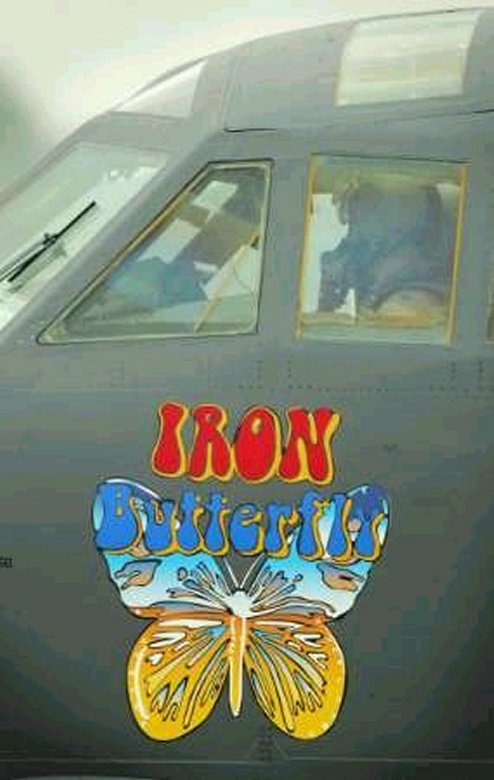 A U.S. B-52 bomber named Iron Butterfly taxis to the runway before take-off from Royal Air Force (RAF) Fairford in Gloucestershire, March 21, 2003. The bombers took off from western England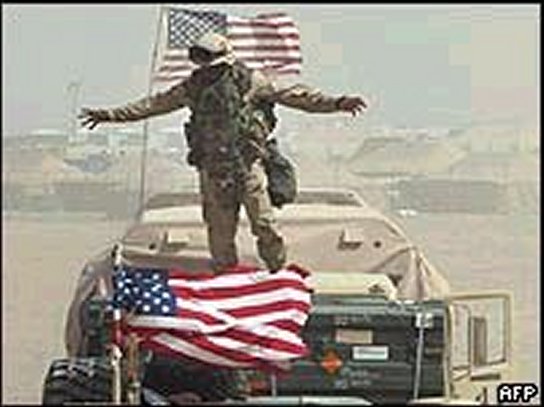 To Baghdad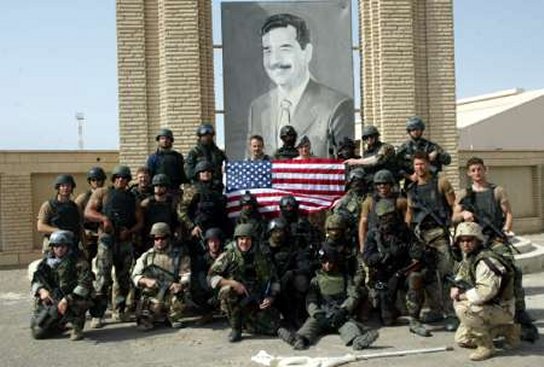 Polish special forces and U.S. Navy Seals pose for pictures under a portrait of Iraqi President Saddam Hussein in the port of Umm-Qasr in southern Iraq after arriving to hand over to U.S. control some captured Iraqis on March 23, 2003. Some U.S. soldiers are missing in the fighting in Iraq and possibly being held as prisoners, Defense Secretary Donald H. Rumsfeld said Sunday. REUTERS/Desmond Boylan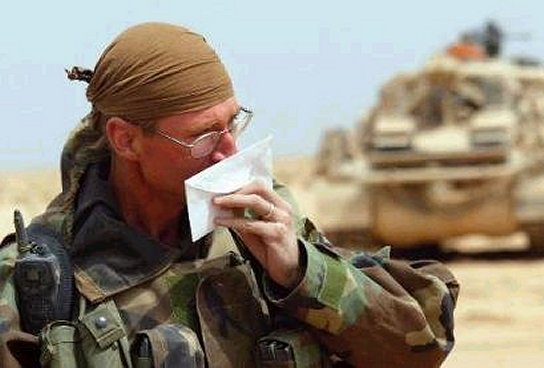 In Karbala, mail call, with a hero on break enjoying perfumed personal mail

.
This has awesome photography of our troops fighting the terrorists!
It is called " Bombs Over Baghdad! "
.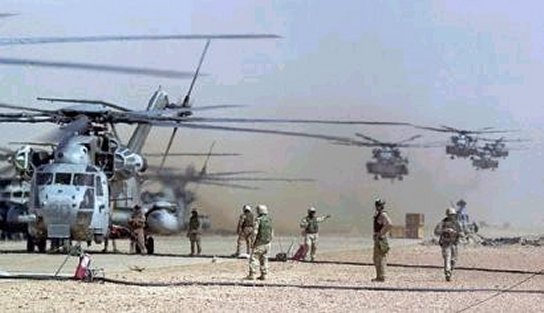 United States Marines CH-53E Sea Stallion helicopters land at a forward area refueling point in southern Iraq to fill up their tanks before continuing missions Friday, March 28, 2003. After several days of suspended dust and sandstorms which halted most helicopter missions, clear skies on Friday allowed the aircrafts to return to the skies. (AP Photo/Julie Jacobson)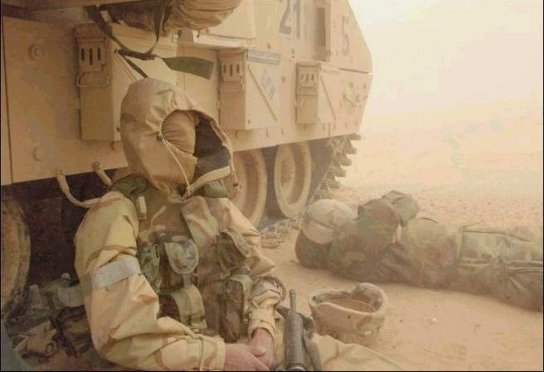 Marine in sand storm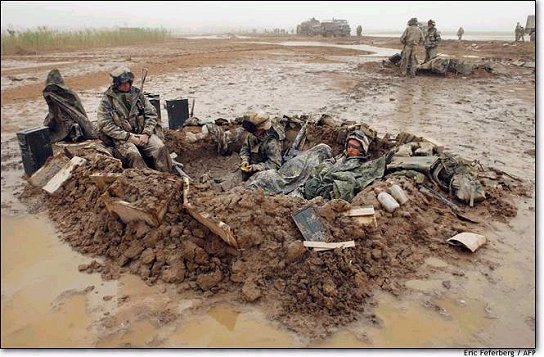 Marines sleeping in mud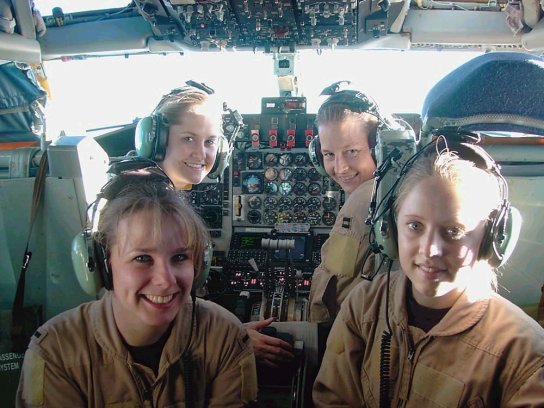 1stLt Alison, Capts Heather and Waynetta, and Senior Airman Lyndi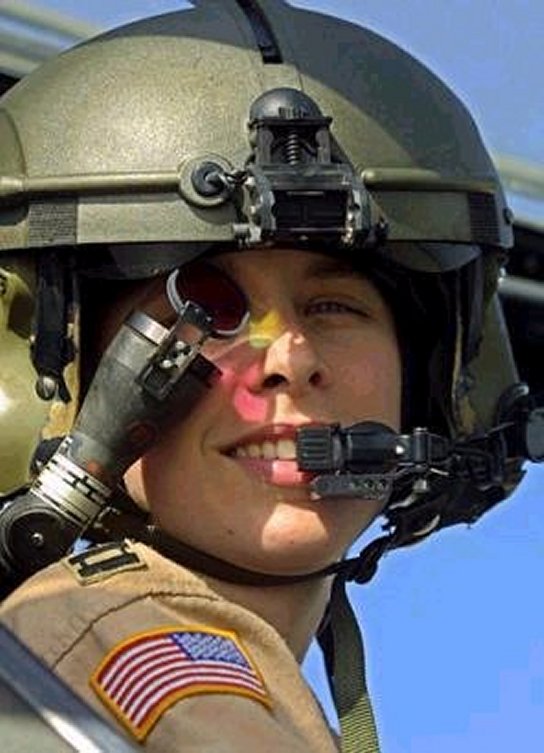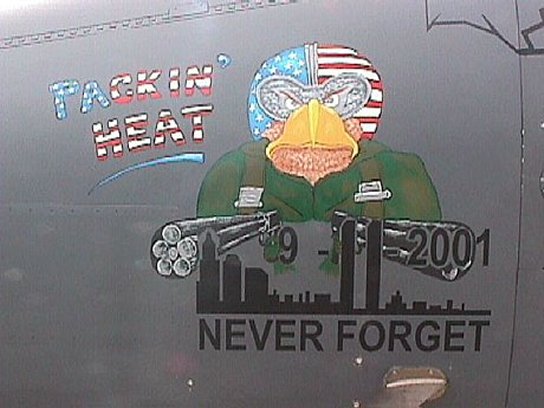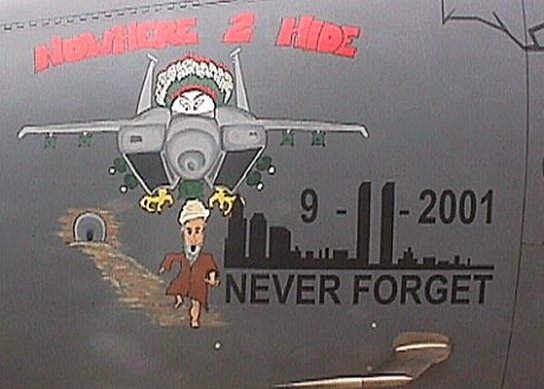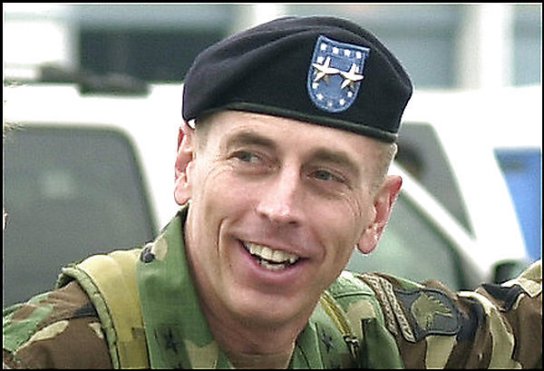 Posted by Wild Thing at November 22, 2008 04:45 AM
---
Comments
This day must go down in History forever more! We won the war that we weren't allowed to win in 1991. Our children did it! I am ever so proud to have been a part of both. To my former brother in law Jeff, Marine Ballistics, 1991. To Captain Marty of the Wyoming National Guard, to Larry, Boog and Jeffy, who have all been to the second war, this day is for you! You earned it. You missed birthdays, holidays, and a funeral (Boog left the same day his great grandma died for his first tour)and family get togethers. You missed out on so much but you all came home more mature and enlightened. I love all of you more than life itself.
Posted by: Lynn at November 22, 2008 06:45 AM
---
Excellent series of photos!
Amazing that KC-135 Tanker crew are all blonds...love them blonds.
Iron Butterfly (B-52)taking off from RAF Fairford. Vilmar and I were part of the crew that reactivated that base in 1980.
Posted by: BobF at November 22, 2008 08:48 AM
---
Great pictures ! Especially the Marines sleeping in the mud and rain. Some things never change. Take 10, expect,5 be on the road in 2 minutes.
Posted by: Mark at November 22, 2008 11:14 AM
---
THANK-YOU Wild Thing for showing US what freedom and killing islamofascists are all about! And for our patriots old and new, and in Harm's Way, thank-you for my freedom and my family's freedoms are not free! "No greater love than this, than a man who lays down his life for a friend." - John 15:13 PS: Some of US will never forget the 2,996 innocent Americans, and 120 foreigners, that were slaughtered in three states within three hours on 9-11-01! ~AA11~ ~UF175~ ~AA77~ ~UF93~
LET'S ROLL!!
Posted by: darthcrUSAderworldtour07 at November 22, 2008 04:55 PM
---
I didn't look at all of the clips....yet, but this was a very good post. Thanks for including women as well as men. Al of our brave troops men and women, women and men are to be saluted. God bless them all.
Bob A.
Posted by: Bob A at November 22, 2008 06:19 PM
---
Lynn, that was beautiful.
Posted by: Wild Thing at November 22, 2008 07:04 PM
---
BobF, that is so neat, thank you sooooo much for sharing about that and also about Vilmar too.
Posted by: Wild Thing at November 22, 2008 07:06 PM
---
Mark, that photo is amazing to me. It is such a good one to show one of the many things of how much sacrifices they do.
Posted by: Wild Thing at November 22, 2008 07:11 PM
---
Darth, I agree we will never forget and never stop being grateful too to those that served.
Posted by: Wild Thing at November 22, 2008 07:13 PM
---
Bob A, thanks, so many times there are few photos of the women. So when I see them I try to save them for future posts.
Posted by: Wild Thing at November 22, 2008 07:17 PM
---