« Supremes To Review Barack's Citizenship | Main | Pentagon Hit by Unprecedented Cyber Attack »
November 20, 2008
Ramos, Compean Commutation under Review by U.S. Pardon Attorney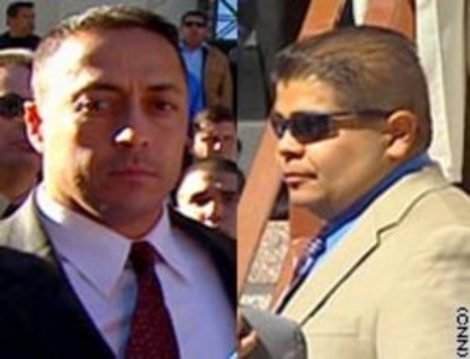 Ramos, Compean Commutation under Review by U.S. Pardon Attorney
In the waning days of the Bush administration, the Department of Justice (DOJ) is mulling whether to recommend a commutation for the two former Border Patrol agents jailed for more than a decade each for shooting a Mexican drug smuggler in the buttocks.
The case is now before the DOJ's Pardon Attorney Donald Rodgers. The Office of Pardon Attorney works in consultation with the attorney general's office to assist the president, who has sole power of clemency in federal cases under the Constitution.
Ultimately, it is the president's call regardless of what the Office of Pardon Attorney recommends.
Last week, a federal judge in Texas left intact the 11-year sentence for Ignacio Ramos and 12-year sentence for Jose Compean in the shooting case of Mexican drug smuggler Osvaldo Aldrete-Davila, who was later convicted on a separate drug smuggling crime.
The two former Border Patrol agents were convicted in early March 2006 for the discharge of a firearm in the commission of a violent crime, violation of civil rights, assault charges, and on charges of tampering with evidence.
The 5th Circuit Court of Appeals last summer reversed the convictions for evidence tampering, but that did not affect the sentence, because the offense of discharging a weapon during a crime carries a mandatory minimum sentence of 10 years. The two agents began serving their sentences in January 2007.
Both the House and Senate have held hearings investigating the prosecution of the agents, and numerous members of Congress have called on President George W. Bush to either pardon the two men or commute their sentences. Given the time served, attorneys are requesting commutation.
"I'm asking for a commutation, because he has already served the sentence on all counts of conviction except for the gun count," Ramos's attorney David Botsford told CNSNews.com.
Botsford refuted media reports that the commutation requests were denied.
"They suspended the processing of the commutation petition because of the re-sentencing," he said. "I don't think that was necessarily appropriate, but I notified them (the Office of Pardon Attorney) as soon as the re-sentencing was over, asking them to reinstate the commutation process. It's my understanding they're going to do that."
Tara Setmayer, spokesman for Rep. Dana Rohrabacher (R-Calif.), one of the most outspoken advocates for freeing the agents, also confirmed Tuesday that the Office of Pardon Attorney was reviewing the case.
Botsford said he does not know how long the process will take, or even if it will be decided while Bush is still president.
"It should be pretty simple," Botsford said. "I don't have the faintest idea how long it's going to take for them to process."
A Justice Department spokesperson did not respond to an inquiry from CNSNews.com as this story went to press Tuesday evening.
Meanwhile, the White House declined to comment on the matter.
"We never comment on pardons or people who are eligible to apply for a pardon," White House Press Secretary Dana Perino told CNSNews.com during the White House press briefing. "That goes to the Office of Pardon Attorney at the Department of Justice, and we don't comment on those deliberations."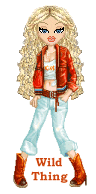 Wild Thing's comment..........
I hope and pray that before Bush leaves office these men will be out of jail and not only that but I would love an apology from Bush and Sutton and anyone else that did this horrible thing to these two Border Agents Ramos and Compean.
The reality is no apology but maybe the other part of my wish miight happen.

Posted by Wild Thing at November 20, 2008 04:55 AM
---
Comments
This is more than "about time", they never should have been in prison. Sutton sent a message to all borders that maybe they should not do their jobs.Screw a whole bunch of illegal immigrant drug dealers and Sutton too.
Posted by: Bob A at November 20, 2008 06:42 AM
---
I hope President Bush does the right thing here. Very upsetting to see these brave men in prision for doing this tough job. Thanks WT
Posted by: James R McKenna at November 20, 2008 08:10 AM
---
I watched Sutton on Fox the other day talk about this and there's no way he will apologize for this.
Posted by: BobF at November 20, 2008 08:54 AM
---
Where is the third one?? Or did I miss something??
Posted by: Cheryl Zee at November 20, 2008 09:26 AM
---
Cheryl - there is a deputy sherriff who shot at a car full of illegals trying to run him over. Sutton put him in prison also.
Bush needs to do the right thing and free the three law enforcement officers. I'm not holding my breath on this.
It would be a real political legacy dump if Bush refuses to commute these three mens' sentences, then next year Obama commuted their sentences.
Posted by: TomR at November 20, 2008 11:33 AM
---
Ramos, Compean and the deputy OUT, Sutton IN.
Sutton stinks on this; I'm thinkin' that Ramos & Campean didn't so much shoot a drug smuggler, but the WRONG smuggler.
Posted by: Rick at November 20, 2008 11:40 AM
---
And it should be PARDON, not COMMUTE.
Posted by: Rick at November 20, 2008 11:41 AM
---
President Bush has an opportunity to right some wrongs by pardoning Ramos, Camean, and Scooter Libby. The sooner the better.
Posted by: Les at November 20, 2008 03:03 PM
---
Tom R.
I some how missed this, send me a link.
Rick,
I totally agree. Is the pardon board asking for a commute and not a pardon? If so it is very sad.
Bob A.
Posted by: Bob A at November 20, 2008 03:51 PM
---
Bob A, it is ia wonder that any other border agent even wanted to stay a border agent after what happened to these two.
Posted by: Wild Thing at November 20, 2008 06:42 PM
---
James R McKenna, I agree, Bush needs to do this or when he leaves office he will have this on his soul the rest of his life. Maybe he does not care I don't know, hard to tell.
Posted by: Wild Thing at November 20, 2008 06:45 PM
---
BobF, thanks for the information. That Sutton is a horrible person, I wonder how a person lives with themself. Then again never mind. haha He wouldn't do this if he was a good man.
Posted by: Wild Thing at November 20, 2008 06:48 PM
---
Cheryl, maybe there was another one that was a seperate situation.
Posted by: Wild Thing at November 20, 2008 06:50 PM
---
Tom, thank you so much, how on earth did I miss that one.
Yes I agree these men have got to be freed. This is sooo wrong.
Posted by: Wild Thing at November 20, 2008 06:52 PM
---
Rick good point that might very well be it.
I agree it has to be a Pardon and nothing less.
Posted by: Wild Thing at November 20, 2008 06:54 PM
---
Les, I agree, this is the very last chance Bush has to do what needs to be done. Even if he disagree's he needs to look at the bigger picture of how the other agents feel and the damage he (Bush) is doing with his stubborness.
Posted by: Wild Thing at November 20, 2008 06:57 PM
---
I wouldn't put a lot of money on the pardon WT. They have already served WAY more time than they should have, and our CIC has let them sit there so the "hispanic" community would like the "republicans" See how well that worked?
I have had it myself. The fact they are still in jail is a testament to the ignorance of our politicians.
Posted by: Robert at November 20, 2008 08:11 PM
---