« Super Rino Nicole Wallace and Anyone Else Bashing Gov. Sarah Palin | Main | Newt Considers a Run for RNC Chairman »
November 07, 2008
Marines Missing From Vietnam War Are Identified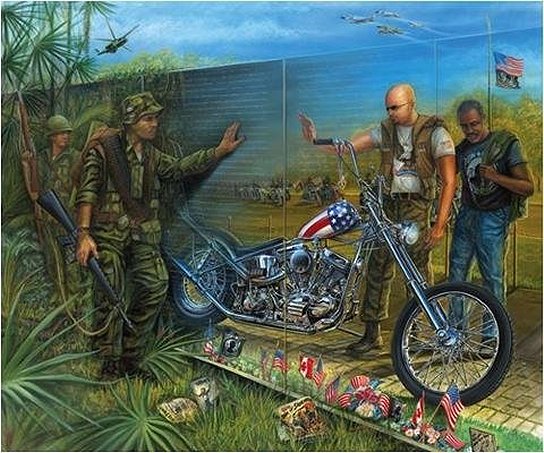 LCpl Kurt E La Plant Lenexa, KS
LCpl Luis F Palacios Los Angeles CA
Pfc Jose R Sanchez Brooklyn NY
LCpl Ralph L Harper Indianapolis IN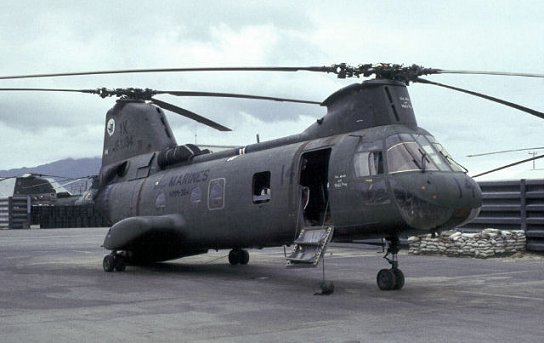 CH46A "Sea Knight"
A grateful nation loves you all, brave Marines.

Marines Missing From Vietnam War Are Identified
The Department of Defense POW/Missing Personnel Office (DPMO) announced today that the remains of four U.S. servicemen, missing from the Vietnam War, have been identified and will be returned to their families for burial with full military honors.
They are Lance Cpl. Kurt E. La Plant, of Lenexa, Kan., and Lance Cpl. Luis F. Palacios, of Los Angeles, Calif. Remains that could not be individually identified are included in a group. Among the group remains are Lance Cpl. Ralph L. Harper, of Indianapolis, Ind., and Pfc. Jose R. Sanchez, of Brooklyn, N.Y. All men were U.S. Marine Corps. Palacios will be buried Friday in Bellflower, Calif., and the other Marines will be buried as a group in the spring in Arlington National Cemetery near Washington, D.C.
On June 6, 1968, these men were aboard a CH-46A Sea Knight helicopter that was attempting an emergency extraction of elements of the 1st Battalion, 4th Regiment, 3rd Marine Division then engaged against hostile forces in the mountains southwest of Khe Sanh, Quang Tri Province, South Vietnam. The helicopter was struck by enemy ground fire and crashed, killing 12 of the 23 crewmen and passengers on board. All but four of the men who died were subsequently recovered and identified.
Between 1993 and 2005, joint U.S./Socialist Republic of Vietnam (S.R.V.) teams, led by the Joint POW/MIA Accounting Command (JPAC), investigated the incident in Quang Tri Province, interviewed witnesses and surveyed the crash site three times. The team found a U.S. military boot fragment and wreckage consistent with that of a CH-46 helicopter.
In 2006, a team began excavating the site and recovered human remains and non-biological material evidence including La Plant's identification tag. While at the site, a Vietnamese citizen turned over to the team human remains the he claimed to have found amid the wreckage. In 2007, another team completed the excavation and recovered additional human remains, life support material and aircraft wreckage.
Among other forensic identification tools and circumstantial evidence, scientists from JPAC and the Armed Forces DNA Identification Laboratory also used mitochondrial DNA and dental comparisons in the identification of the remains.

Wild Thing's comment..........
After the week we've all had.............this just really got to me. Sitting here in tears.
God bless our warriors. You are home, now. May they finally rest in peace. These brave marines gave their lives trying to save others, the last full measure of devotion. May the Lord bless their ultimate gift and embrace them in His loving arms. These brave Marines and their families will be in my prayers tonight.
Posted by Wild Thing at November 7, 2008 04:50 AM
---
Comments
Yes, this is good news. These men died in the service of America. I am glad they were identified and their families can now see them laid to rest.
God Bless those Marines.
Posted by: TomR at November 7, 2008 09:37 AM
---
November 10th is the Corps' 233rd Birthday...NO tears on their watch WT for freedom is not free and "Greater no love than this, than a man who lays down his life for a friend." - John 15:13
Posted by: darthcrUSAderworldtour07 at November 7, 2008 12:22 PM
---
Thank you so much for reporting this WT, that terrain there is unbelievable and just relocating the crash site is remarkable. Now their families and friends can bring a measure of closure in their repatriation. MIA's are still our forgotten heroes.
Thank you JPAC
Posted by: Jack at November 7, 2008 01:42 PM
---
Amen, hopefully we can bring everybody home, someday.
Semper Fi
Posted by: Mark at November 7, 2008 03:17 PM
---
Thank you everyone for your service and thank God you all came home, I am grateful with my whole heart.
Posted by: Wild Thing at November 7, 2008 06:39 PM
---