« Obama Wants Applicants' Web-Posting Past and Do You Have a Gun? | Main | Orwell's Children »
November 17, 2008
Give Thanks To A Recovering American Soldier - CORRECTION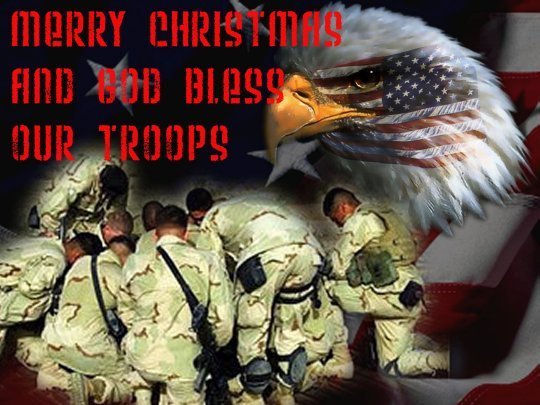 Now is the time we can send Christmas/Hannukah/holiday greeting cards to the troops .
When you are making out your Christmas card list this year......this is an important announcement.
There is an email going around and so many of us thought it was correct. It is not. I just heard from Walter Reed and they want to let us all know about sending Christmas and holiday cards and what to do. There are changes that were not in the email.
VERY Important!!
Walter Reed Army Medical Center officials want to remind those individuals who want to show their appreciation through holiday cards addressed to 'Any Wounded Soldier' or 'A Recovering American Soldier' that Walter Reed cannot accept these !!!!!
This decision was made to ensure the safety and well being of patients and staff at medical centers throughout the Department of Defense. In addition, the U.S. Postal Service is no longer accepting "Any Service Member" or "A Recovering American Soldier" cards/mail.
As Walter Reed continues to enhance the medical care and processes for our returning service members, it must also must keep our patients and staff members safe while following Department of Defense policy. The outpouring of encouragement from the general public, corporate America and civic groups throughout the past year has been incredible. Our Warriors in Transition are amazed at the thanks and support they receive from their countrymen.

For the 2008 holiday season, the Red Cross is sponsoring a "Holiday Mail for Heroes" program to distribute holiday cards to service members, a program that encompasses not just troops who are recovering in military hospitals but also service members stationed throughout the U.S. and abroad, as well as veterans and their families:
The American Red Cross will sponsor a national "Holiday Mail for Heroes" campaign to receive and distribute holiday cards to service members and veterans both in the US and aboard. Holiday Mail for Heroes, which begins on Nov. 11, Veteran's Day, is a follow-up to the successful 2007 effort that resulted in the collection and distribution of over 600,000 cards to hospitalized service members. This year's program will expand its reach to not only wounded servicemembers but also veterans and their families. The goal is to collect and distribute 1 million pieces of holiday mail.
"As we enter this holiday season — a time to celebrate with family and friends — it's important to remember the thousands of men and women who serve our nation in harm's way and those who are recovering in military and veterans hospitals," said Army Col. Norvell V. Coots, commander, Walter Reed Health Care System. "The Holiday Mail for Heroes program is a wonderful outreach effort and a great way to acknowledge the sacrifices of our men and women in uniform."

Please send cards to this address, following the guidelines listed below:
Holiday Mail for Heroes
PO Box 5456
Capitol Heights, MD 20791-5456

Please note that the referenced guidelines are important — many contributors have been disappointed in the past to find that they missed the mailing deadline or sent gifts and other types of materials that could not be delivered:

* All cards must be postmarked no later than Wednesday, December 10, 2008. Cards sent after this date will be returned to sender.
* Please ensure that all cards are signed.
* Please send cards as opposed to long letters which delay a quick review process.
* Please do not include email or home addresses on the cards, as the program is not meant to foster pen pal relationships.
* Please do not include inserts of any kind, including photos, as these items will be removed during the reviewing process.
* Participants should limit the number of cards they submit to 25 from any one person or 50 from any one class or group.

Also please note that the "Holiday Mail for Heroes" program is for the delivery of holiday cards only.
Posted by Wild Thing at November 17, 2008 04:40 AM
---
Comments
The Greatest Generation went long times without anything from home. I love the men and women who defeated the Nazis and Japs and Meatballs in three years and eight months time in ALL OUT WAR! Thank-you for being the Bob Hope of this dark time period WT. Freedom is not free.
Posted by: darthcrUSAderworldtour07 at November 17, 2008 04:54 PM
---
Darth, those in the greatest generation would think they woke up to a different planet to see what has been happening. And the ones still with us they must have their heart breaking from this. I know Nick being a Korean War Vet he is not only angry to the max he is very sad about all of this too.
Posted by: Wild Thing at November 17, 2008 07:27 PM
---