« Alan Colmes to Depart Top Rated Hannity & Colmes | Main | Claremont,CA. Parents Clash Over Kindergarten Thanksgiving Costumes »
November 25, 2008
Bush Pardons 14 and Commutes 2 Prison Sentences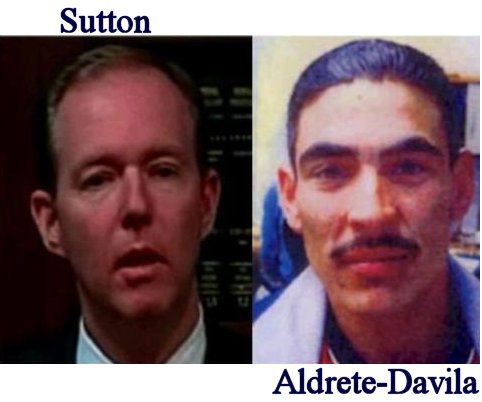 Bush pardons 14 and commutes 2 prison sentences
President George W. Bush has granted pardons to 14 individuals and commuted the prison sentences of two others convicted of misdeeds ranging from drug offenses to tax evasion, from wildlife violations to bank embezzlement, The Associated Press learned Monday.
The new round of White House pardons are Bush's first since March and come less than two months before he will end his presidency. The crimes committed by those on the list also include offenses involving hazardous waste, food stamps, and the theft of government property.
Bush has been stingy during his time in office about handing out such reprieves.
Including these actions, he has granted a total of 171 and eight commutations. That's less than half as many as Presidents Clinton or Reagan issued during their time in office. Both were two-term presidents.
On the latest pardon list were:
_Leslie Owen Collier of Charleston, Mo. She was convicted for unauthorized use of a pesticide and violating the Bald and Golden Eagle Protection Act.
_Milton Kirk Cordes of Rapid City, S.D. Cordes was convicted of conspiracy to violate the Lacey Act, which prohibits importation into the country of wildlife taken in violation of conservation laws.
_Richard Micheal Culpepper of Mahomet, Ill., who was convicted of making false statements to the federal government.
_Brenda Jean Dolenz-Helmer of Fort Worth, Texas, for reporting or helping cover up a crime.
_Andrew Foster Harley of Falls Church, Va. Harley was convicted of wrongful use and distribution of marijuana and cocaine.
_Obie Gene Helton of Rossville, Ga., whose offense was unauthorized acquisition of food stamps.
_Carey C. Hice Sr. of Travelers Rest, S.C., who was convicted of income tax evasion.
_Geneva Yvonne Hogg of Jacksonville, Fla., convicted of bank embezzlement.
_William Hoyle McCright Jr. of Midland, Texas, who was sentenced for making false entries, books, reports or statements to a bank.
_Paul Julian McCurdy of Sulphur, Okla., who was sentenced for misapplication of bank funds.
_Robert Earl Mohon Jr. of Grant, Ala., who was convicted of conspiracy to distribute marijuana.
_Ronald Alan Mohrhoff of Los Angeles, who was convicted for unlawful use of a telephone in a narcotics felony.
_Daniel Figh Pue III of Conroe, Texas, convicted of illegal treatment, storage and disposal of a hazardous waste without a permit.
_Orion Lynn Vick of White Hall, Ark., who was convicted of aiding and abetting the theft of government property.
Bush also commuted the prison sentences of John Edward Forte of North Brunswick, N.J., and James Russell Harris of Detroit, Mich. Both were convicted of cocaine offenses.
Under the Constitution, the president's power to issue pardons is absolute and cannot be overruled.
Some high-profile individuals, such as Michael Milken, are seeking a pardon on securities fraud charges. Two politicians convicted of public corruption — former Rep. Randy "Duke" Cunningham, R-Calif., and four-term Democratic Louisiana Gov. Edwin W. Edwards — are asking Bush to shorten their prison terms.
One hot topic of discussion related to pardons is whether Bush might decide to issue pre-emptive pardons before he leaves office to government employees who authorized or engaged in harsh interrogations of suspected terrorists in the wake of the Sept. 11, 2001, attacks. Some constitutional scholars and human rights groups want the incoming administration of President-elect Barack Obama to investigate possible war crimes.
If Bush were to pardon anyone involved, it would provide protection against criminal charges, particularly for people who were following orders or trying to protect the nation with their actions. But it would also be highly controversial.
At the same time, Obama advisers say there is little — if any — chance that his administration would bring criminal charges.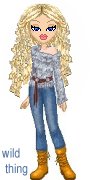 Wild Thing's comment.........
I don't see Compean & Ramos, the Border Patrol Agents on the list. I don't know if this is just part of the list he will pardon. But I am not getting a good feeling from this at all. It sure looks like Bush will not be letting Compean & Ramos go. Bush an dhis buddy Sutton favoring the criminal, drug pusher illegal over two good men, it is maddness.
Posted by Wild Thing at November 25, 2008 02:47 AM
---
Comments
Isn't that just the way of the world anymore? You can be an honest, hard working citizen, thinking nothing except paying your bills and being with your family and kids and still end up in prison. I see more like this happening under Obamanation because everything has to be so PC. This is BS. Maybe Larry the Cable Guy and Ted Nugent ought to run together next time. I could see them shaking up the dummycraps and their fearless legions of Pelosians.
But he should let those two out. They did nothing wrong but their job. You're an illegal, you brought drugs in, you got shot in the butt--you deserved it. Kind of makes you wonder if their coworkers made up the story about them wanting to shoot someone because they were good at their job and made the rest of them "look bad."
Posted by: Lynn at November 25, 2008 04:44 AM
---
What is the agenda for giving pardons? How can drug pushers and money frauds be pardoned but not three law enforcement officers doing their dangerous jobs.
This is going to be a sad part of the Bush legacy. It makes a mockery of his claim of "compassionate conservatism".
Posted by: TomR at November 25, 2008 12:34 PM
---
Lynn, yes I sure have been stupid I honestly thought Bush would let these two guys out. Heck I never dreamed Bush would side with the illegal, drug pusher criminal over two men that tried so hard to do the right thing. deep disappointing sigh
Posted by: Wild Thing at November 25, 2008 07:48 PM
---
Tom you osaid it better then I could. That is what is making this even worse. To pardon low lifes and then not pardon these two good men makes no sense at all.
Posted by: Wild Thing at November 25, 2008 07:50 PM
---
That bastard, if he doesn't pardon those three. Of all the pardons Compean and Ramos and the Deputy Sheriff should have been first on the list.
Posted by: Mark at November 25, 2008 07:52 PM
---
Bush referred to Johnny Sutton as his "good friend". To pardon these men who defended out borders against drug runners would be saying that his good friend Johnny Sutton was wrong in the way he maliciously prosecuted them.
Posted by: BobF at November 25, 2008 09:15 PM
---