« Presidential Debate Tonight ~ Senator John McCain vs. Community Organizer Barack Hussein Obama | Main | Clinton Supporters Attend Special Fund Raiser For Republican Ticket »
October 15, 2008
Traitor To America John Kerry Vs. Hero and Great American Jeff Beatty
The Good
Jeff is a former Army Delta Force Officer (wounded in the first Blackhawk shot down) who earned a Purple Heart and a Combat Infantry Badge helping to rescue hundreds of Americans. He is a former FBI Agent advising the National Hostage Rescue Team and a former CIA Counter-terrorism Officer with service in Europe and the Middle East. Jeff Beatty's government service is second to none.
After leaving government, Jeff founded TotalSecurity.US an anti-terrorism consulting firm that has helped protect U.S. citizens here in Massachusetts and across our country.
Jeff lives in Harwich, MA with his dog Buddy. Jeff loves dogs and in addition to Jack Russell Buddy, has rescued several dogs - most recently a Belgian Malinois named Major BO. Major BO had been abandoned and was going to receive lethal injection in 72 hours. This situation came to Jeff's attention and he immediately made the commitment, spent the funds out of pocket, flew to Florida and saved Major BO who is now placed with a great family on Cape Cod..
For relaxation Jeff enjoys motorcycling, fishing from Red River Beach in Harwich, a good Red Sox, Celtics or Patriots game and golf.
Jeff's Military Honors include:
Meritorious Service Medal (as Delta Force Assault Troop Commander)
Purple Heart (Grenada Rescue)
Combat Infantry Badge (Grenada Rescue)
Army Commendation Medal with "V" (Valor) (Grenada Rescue)
Ranger Tab (Company Commander of Ranger Class)
Parachutist Badge
Army Aviator (Distinguished Honor Graduate - #1 in Flight School)
Army ROTC Rutgers College - Distinguished Military Graduate (top 5% in the country)
October 7, 2008
Jeff Beatty Says John Kerry Should Have Voted "No" on Bailout Bill
Republican U.S. Senate candidate Jeff Beatty said the bailout bill provides cover for politicians instead of recovery for Main Street and that John Kerry should have voted against it. Beatty vows to change this bad bill when he's elected into the Senate.

.
The Bad ( Traitor Kerry) & Ugly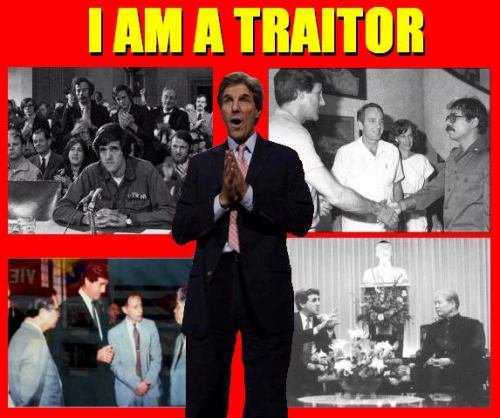 John Kerry has expressed anti-American sentiment throughout his public life -- beginning with his testimony before the Senate Foreign Relations Committee in 1971.
Early last year in Davos, Switzerland, Kerry ingratiated himself with Europeans by again making public comments that revealed his true nature and shocked many people here at home.
Speaking at the World Economic Forum, he openly ridiculed the United States to the delight of many in the audience. "The problem with Americans is they have an unfortunate habit of seeing the world through an American lens," Kerry said. He also referred to the United States as an "international pariah."
Traitor John Kerry Today......................
John Kerry and Gwen Moore Rally For Obama-Biden (October 14th, 2008)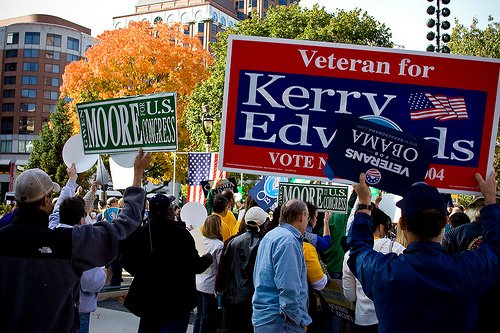 Gotta love the Kerry-Edwards signs filling out the scene. LMAO Yes, this is October 2008.
Looks to be somewhere in the neighborhood of 100-150 in attendance. Many press and even more AFSCME (Unionized city workers) waving signs or staring off away from the stage. Tax dollars at work.

.
Latest News on Jeff Betty vs. John Kerry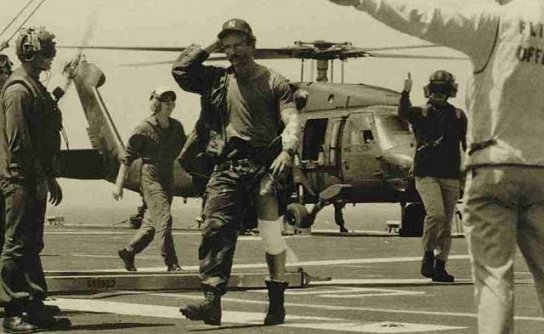 Jeff Beatty on the deck of the USS Guam after being evacuated from Grenada
Beatty camp reacts to Yankees charge, accuses Kerry of 'smears'
Republican Jeff Beatty's campaign responded Friday to the Kerry campaign's earlier charge that he roots for the New York Yankees, accusing the Kerry campaign of dodging questions and engaging in smear tactics.
In response to Beatty's call for an examination of Kerry's ties to bailout insurance company AIG, Brigid O'Rourke, a spokeswoman for the Boston Democrat, told the Boston Globe: "In case Jeff Beatty hasn't noticed, that AIG stock he's talking about isn't looking so hot these days - sort of like his favorite baseball team, the New York Yankees."
The Beatty camp said the Harwich Republican is not a Yankees fan and said that O'Rourke made the remark because a Yankees hat was put on Beatty to keep bandages on his head when he was injured rescuing U.S. hostages in Grenada (photo above).
Instead of engaging on the issue, Beatty spokeswoman Christine Hunsinger said, the Kerry camp chose political smears.
"When asked serious questions, John Kerry sidesteps, smears, and then goes on the attack," Hunsinger said. "Add to the long list of people Kerry has insulted those military doctors and medical students, some Yankees fans or Red Sox fans like Jeff, who risked their lives to tend to soldiers while under fire in Grenada. If these weren't such serious times, we would ask for an apology. Instead we say it's time to fire John Kerry."
Traitor John Kerry's quotes about Grenada from the past:
Kerry was scornful, for instance, of the Grenada invasion, launched by Reagan the previous October to evacuate US medical students after a Marxist-backed military coup on the Caribbean island. At one point he likened it to "Boston College playing football against the Sisters of Mercy."
Kerry told The Cape Codder newspaper: "The invasion of Grenada represents the Reagan policy of substituting public relations for diplomatic relations . . . no substantial threat to US interests existed and American lives were not endangered . . .The invasion represented a bully's show of force against a weak Third World nation. The invasion only served to heighten world tensions and further strain brittle US/Soviet and North/South relations."
Posted by Wild Thing at October 15, 2008 05:44 AM
---
Comments
Beatty + NY Yankees = winners!
26 Championships and 39 AL Pennants!!
"GOT RINGS YET?"
Posted by: darthcrUSAderworldtour07 at October 15, 2008 08:39 AM
---
Beatty has a very impressive military record. A real one, not a phony one like Kerry. We are still waiting for Kerry to realease his records as he promised.
I don't know if Beatty has a chance in this election. Massachussets is so liberal it is almost impossible for a conservative to win. We can hope, and funny things happen in politics.
Posted by: TomR at October 15, 2008 10:51 AM
---
You have to love this, this is the best that John F'ing Kerry can do, Beatty is a Yankees fan ? Perish the thought. I don't see anywhere that Beatty got his purple hearts cutting himself when opening a k-ration can. LOL !
Go Jeff !
Posted by: Jay at October 15, 2008 10:57 AM
---
"Is the real reason John Kerry never went to Cambodia because cabdrivers on the Ho Chi Minh Trail knew of his reputation as a small tipper? We should create a Congressional Medal of Treason and let the Democrats bicker among themselves as to which one of them will have the dishonor of being the first recipient." - Norman Liebman
I do wish Jeff Beatty was on the ballot here in the Soviet of Washington. I'd vote for him in an instant. Wait!!! Maybe I can, where did I put that ACORN number?
Vote McCain not Hussein!!!
Posted by: Jack at October 15, 2008 05:08 PM
---
Darth, hahha, Kerry got everyone very upset when he said that about the Yankee's. That was apparently the best shot Kerry had, so stupid and silly.
Posted by: Wild Thing at October 15, 2008 06:55 PM
---
Tom, thank you, what a huge difference between these two candidates ( Kerry and Beatty).
Posted by: Wild Thing at October 15, 2008 06:56 PM
---
Jay, LOL yes, it sure makes Kerry out to be the fool he is once again.
Posted by: Wild Thing at October 15, 2008 06:58 PM
---
Jack, LOL good one......
"Wait!!! Maybe I can, where did I put that ACORN number?"
Posted by: Wild Thing at October 15, 2008 07:00 PM
---