« Sarah Palin to Appear on SNL | Main | Loving Our Military »
October 18, 2008
The Obama's At The Waldorf-Astoria
Michelle's Afternoon at the Waldorf
The Obamas at the Waldorf Hysteria hotel while Barack Hussein had to be there to make his comedic attempt for the Alfred E. Smith dinner.
This is the New York Post Page Six report:
"Though he's battling GOP accusations that he's an Ivy League elitist, Barack Obama has a lifestyle of the rich and famous, like TV show host Robin Leach, who always signed off, 'Champagne wishes and caviar dreams!' While he was at a meeting at the Waldorf-Astoria at 4 p.m. Wednesday, Michelle Obama called room service and ordered lobster hors d'oeuvres, two whole steamed lobsters, Iranian caviar and champagne."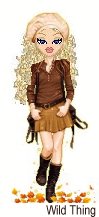 Wild Thing's comment.........
I could care less what a person eats, well unless it is something disgusting. haha
But what is this with the " Iranian caviar"????
Iranian?????
Not sure which Iranian one she asked for...... LINK
Is it some kind of cavier blessed by Muslims? LOL

Posted by Wild Thing at October 18, 2008 05:39 AM
---
Comments
You don't eat lobster and caviar when others'
are starving! I love lobster, but I know
it's something that can wait and be savored.
Shame on Bitchelle. She needs to take a note
from Debbie Jelinski Addams, "Not this year,
we have to set an example."
She could have had a fruit and veggie plate and
a grilled chicken sandwich. Less calories, less fat and no one would have said a word.
That's the difference. The McCains and Palins aren't afraid to eat the common foods, listen to the common music and enjoy themselves and poke fun at themselves. The McCains have 7 children and the Palins 5. They can't afford fancy lobster and caviar dinners. They are the common folk. We like common folk. We don't like fancy
schmanzy holier than thou college educated village idiots.
Posted by: Lynn at October 18, 2008 01:47 PM
---
We had goulash tonight, leftovers from yesterday. Was pretty good and a lot left. Will have roast beef tomorrow. Have no desire for fish eggs. Might have scrambled eggs for breakfast. I made my first pie crust Friday and was pleased. Got the recipe from a young woman that manages a local convenience store. I turn to her for all of my cooking questions and she is very good and answers all of my questions. Sometimes with an I don't know, I never made that. I never cooked before my wife got sick and because of her illness never go out to eat. Common food is the best, screw the Waldorf-Astoria.
Posted by: Bob at October 18, 2008 06:07 PM
---
Lynn, I always eremember what Michelle Obama said about her check like we all got she said she was going to take her $600. and go buy earings. She said it at a rally she was speaking at, she has no good sense that the people she is speaking to most of them could never afford to take that $600. check and spend it on earings.
Posted by: Wild Thing at October 18, 2008 06:30 PM
---
Bob, that is so neat and what a nice lady she sounds like too.
Posted by: Wild Thing at October 18, 2008 06:31 PM
---