« Republican HQ Manager's Home Shot Up Over McCain Signs | Main | ~ A Message To America ~ »
October 24, 2008
Retired Army Lt. Col. William Russell LEADS Murtha the Traitor in the Polls

New poll shows Russell over Murtha, 48-35
Thank you Michelle Malkin for the poll information.
"The most important variable here is that a decisive majority say it's time for a new person," said Jim Lee, president of Susquehanna Polling and Research. He attributed some of the unhappiness with Murtha to the congressman's recent comments.
As a 9-11 Pentagon survivor and Operation Iraqi Freedom veteran, Bill understands the sacred obligation civilian leaders owe to military personnel and their families. He'll always honor their service and sacrifice.
Beyond a strong defense, Bill believes our national security policies must include an aggressive plan for energy independence, and the confrontation of radical, violent jihad.
Here's where Bill stands on key national security issues:
Supports the ongoing winning of the War on Terror and radical jihad.
Supports tough border enforcement measures, and the prosecution of employers who hire illegal immigrants.
Supports energy independence through expanded domestic oil exploration and production, and the development of alternative energy sources.
Supports continued research, development and deployment of effective military technology to keep America safe.
Supports ensuring that our troops have the equipment and support they need to do the job they are ordered to do.
Supports full funding for veteran's benefits and continued reform and improvement of military hospitals.
Supports making English the official language of the United States.
Supports American sovereignty. He opposes weakening America's ability to protect her interests in either domestic or foreign policy.
Bill Russell believes that it's time for America's elected leaders to truly honor the service and sacrifice of America's fighting men and women.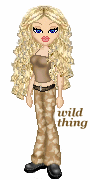 Wild Thing's comment........
I am so excited about this. Keeping my fingers crossed and praying this lead continues for Russell!!
Posted by Wild Thing at October 24, 2008 04:50 AM
---
Comments
keep up the good work Colonel and beat the snot out of this slug. Murtha didn't help his cause by referring to us, pennsylvanians, as racists, and rednecks, although we are rednecks, the term racist connotes shades of the KKK, which there is none and is generally not tolerated around here.
I can't vote for Colonel Russel, different district but we have a young rising star of our own Chris Hackette and he is doing quite well and we will vote for him over , our own slug, Bill Carney, who is nothing more than a hand maiden for Nancy Pelosi.
Posted by: Mark at October 24, 2008 07:48 AM
---
Yea!! Maybe Murtha's fiefdom is coming to an end. Wild thing has posted several items of info on Bill Russell before and he is exactly the kind of person we conservatives need. Hopefully there will more new real conservative Repubs elected this time.
Posted by: TomR at October 24, 2008 10:34 AM
---
Wow, I checked a few days ago and that number was nearly inverted. I'm excited, one of the first things I want Bill to do once he's in office is launch an investigation into Murtha's shady dealings. Sure wish we had some new blood running here, for 90 years it's been a lot like that other one party left coast state - Massatwoshits. Our own Adam Smith is Obama's half brother from a different mother.
Posted by: Jack at October 24, 2008 01:56 PM
---
Mark, thanks for the info. on Chris Hackette too. Maybe I will do a post about him too. I like to help promote the good guys and blogs are read by people from all over the place.
It would sure be an answer to prayer if Murtha can be kicked out by voters. I wonder if them the lawsuits against Murtha might be able to have more umph to them and really get him.
Posted by: Wild Thing at October 24, 2008 07:16 PM
---
Tom, thank you, I sure hope and pray so hard about this. What Murtha did to our troops should be a huge factor in people being turned off to that jerk.
Posted by: Wild Thing at October 24, 2008 07:19 PM
---
Jack wow very interesting, thanks for the information and links.
Posted by: Wild Thing at October 24, 2008 07:20 PM
---