« Gun Sales Increase Could Predict Election | Main | Barack Obama's Plans To Change America »
October 31, 2008
PA Arabs in Gaza Campaigning for Barack Obama
PA Arabs in Gaza Campaigning for Barack Obama
A Palestinian Authority newspaper reported on Sunday that Arab residents of Gaza are randomly calling Americans at home in hopes of persuading them to vote for Democratic candidate Senator Barack Obama in next month's US presidential election.
The article in Al-Hayat Al-Jadida, first noted and translated by Palestinian Media Watch, quotes a young man from the Hamas-controlled Gaza region as saying, "We dial random numbers and try to call people in the United States without knowing their identity or their affiliation...." He reportedly uses "Internet sites that allow making free calls... in order to use them for the campaign supporting Obama."
The Al-Hayat Al-Jadida article said, "Most of the Palestinians feel hatred towards USA, whose administrations have always stood by Israel...." The Gaza-based Obama campaigner, Ibrahim Abu Jayyab, "said that a large number of Palestinians dislike their activity..." Those PA residents "do not see any difference between the American politicians Obama and Republican candidate Sen. John McCain because of the hostility that they feel towards America," the report explained.
"But Abu Jayyab's hope is that their activity will have some impact in support of Obama," according to the newspaper report.
Previous Support From Gaza Abu Jayyab's freelance phone campaign for Obama in the last weeks of the American presidential race has not been the first time the Illinois senator has gotten such help. An Al-Jazeera TV report during the Democratic primaries featured Abu Jayyab as well, when he was busy organizing calls to American voters to persuade them to vote for Obama over then-candidate Sen. Hillary Clinton.
Other types of assistance have also been forthcoming from Gaza. In July of this year, Pamela Geller of the Atlas Shrugs blog revealed documents purporting to show that the Obama campaign received nearly $30,000 from two brothers living in Rafiah, in Hamas-controlled Gaza, during 2007.
Earlier, during an April 2008 interview with WABC radio and WorldNetDaily, Hamas leader Ismail Haniyeh's Gaza-based political advisor Ahmed Yousef said, "Actually, we like Mr. Obama. We hope he will win the election and I do believe he is like John Kennedy, great man with great principle."
At the time, McCain commented, "I think it is very clear... why Hamas would not want me to be president of the United States, so if Senator Obama is favored by Hamas, I think people can make judgments accordingly."
Obama campaign spokespeople excoriated McCain and noted repeatedly that Obama has called Hamas a terrorist organization worthy of condemnation. In an interview with The Atlantic shortly thereafter, Obama warned people in the Middle East who were enthusiastic over his candidacy not to be "confused about my unyielding support for Israel's security."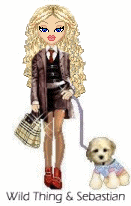 Wild Thing's comment............
I wonder if these are some of the same people over there that were dancing in the streets on September 11, 2001 when we were attacked??!!
Posted by Wild Thing at October 31, 2008 05:40 AM
---
Comments
Chrissie:
"I wonder if these are some of the same people over there that were dancing in the streets on September 11, 2001 when we were attacked??!!"
You can put hard money down that they are, these are family for Obama, family ties are closer than anything else, he has the will to directly pour aid into Gaza to overwhelm Israel, UNWRA doesn't fund them well enough to accomplish their objective, another unknown is how will Obama stop Iran's aggression toward Israel and the free world.
Posted by: Jack at October 31, 2008 12:41 PM
---
Jack, whew this is all so bad. Thank you Jack.

And yes about Iran, Obama's top advisor is a woman I forget when I posted about her a week or so ago. She was born in Iran. The article said he does nothign without her ok on things.
Posted by: Wild Thing at October 31, 2008 05:26 PM
---
Chrissie, info about the advisor that you mentioned in your response above.
"Obama's top Senior Advisor born in IRAN!"
http://thetruthtofreedom.blogspot.com/2008/10/obamas-top-senior-advisor-born-in-iran.html
"Valerie Jarrett managed a taxpayer subsidized housing complex. She says in USA today "I am A Muslim adviser to Obama". She refers to herself as an American-Iranian. Technically her title is "senior adviser.'' But Jarrett, the soft-spoken, steely willed, longtime Chicago powerbroker, has also been called the other side of Obama's brain. At the very least, she is his eyes and ears."
Not only are PA Arabs campaigning for Obama but they are also part of the radical Islamofascists in the Caliphate that are illegally contributing millions of dollars in foreign money disguised, hidden, and protected by the Obama fund raising campaign machine. As the saying goes, "bought and paid for".
Posted by: Les at October 31, 2008 06:31 PM
---