« Obama A Thug ~ "I want you to argue with them and get in their face" Ah But There Is More.... | Main | Janine Turner Supports McCain / Palin and TEAM Sarah »
October 20, 2008
Her Hero Sarah!

At the McCain/Palin rally in Virginia Beach..........Sarah Palin Autographs my Prosthetic Leg
Her hero Sarah: compassion in action
By Rebekah Curtis
I'm a 22-year-old amputee and have had a lot of health and mobility problems over the past couple of years. I just got a new leg and am finally getting back on my feet. (Pun intended!) Even a few weeks ago, standing for fairly short periods of time was impossible without a lot of pain. At the McCain/Palin rally in Virginia Beach Oct.13, my family stood for around eight hours straight, and I wasn't any more sore than anyone else. But that wasn't what made the day one of the happiest of my life.
We arrived at four in the morning and were the first in line, out of an estimated 25,000. Since we were in front, we were able to rush like mad when they opened up the area around the stage, so we were only about six or eight feet from it. I had a special request for Governor Palin, if I was lucky enough to meet her.
Courtesy photo Gov. Sarah Palin signing a prosthetic leg belonging to Rebekah Curtis of Chesapeake, Va.
After the speeches, when Sarah walked down the stairs, my mom's was the first hand she shook. People were already crowding in and shoving things at her to sign, and she started to move away. I was so disappointed, but Mom grabbed her hand and asked her if she would grant my request — to sign my leg. She kept moving, and Mom said, "Sarah!" one last time, and this time asked her to sign my artificial leg. Ha.
Sarah's face lit up and she said, "Oh, yeah, okay!" She told us she'd never been asked to do that yet. There were several Secret Service men (and one incredibly dour woman) on every side, scowling the way they do, so I jokingly asked her if her guys would pounce on me if I took my leg off and tried to hand it to her, and she threw her head back and laughed. I gave it to her, and she asked how I lost my leg. I told her it was due to a congenital defect, and she said, "Bless your heart." She pronounced my leg "beautiful," and asked me where she should sign.
(By the way, there is also a video on Youtube of Gov. Palin signing my leg. It's at http://www.youtube.com/watch?v=imkBID_YOFw , or search for "Governor Palin Autographs My Prosthetic Leg." We were in such close quarters that the visual is all over the place at times, but you can see most of what's going on and hear everything.)
I thought she'd hurriedly autograph one ankle, but she signed "Sarah" on one side, then turned it around and signed "Palin" on the other. It was all I could do to keep from turning into a weepy mess — and I would have if I'd looked to either side and realized Mom and one of my sisters were crying.
She said, "I am so honored that you would let me do that!" then gave me a hug and asked my name. I stepped back into my leg, and she leaned over the barricade to check it out, and said I looked beautiful and was inspiring.
I just barely managed, "So are you!" before I started crying, and she said, "Thank you!" and then hugged Mom, too.
When I initially shared the story with some friends who are politically to the left of myself, I said I couldn't explain why I see a totally different person than a lot of them see when they look at Governor Palin, and I didn't particularly care to try as I didn't want to argue. What I see is someone who radiates love and compassion, someone who reminds me of my mother and other wonderful women in my life, someone who makes me want to do great things.
What I wish I'd been able to tell her is that the major reason I consider her a hero is the way she stands in stark contrast to the false compassion of our day, in which otherwise good people believe love means trying to eliminate suffering by doling out death like it's the ultimate gift.
Modern humanitarians think, "I wouldn't want to live like that," and they never have a chance to see that (as Gov. Palin said in her RNC speech) with a special challenge comes a special joy. Even when we can't see those special joys right away, our faith lets us trust we will see suffering turned right-side-out someday.
I would still be here if my parents had known about my leg before I was born, because my mother is a lot like Sarah Palin, and they both have a heart like Our Lady, Mary: wise and brave; one that "ponders all these things," when "all these things" includes the promise "a sword shall pierce your own heart, too."
But thousands of babies with my condition and others — cleft palate, club foot, Down syndrome, etc. — never get the chance to live.
In response to people who said it would have been better if a certain disabled little girl had never been born, the great Southern author Flannery O'Conner wrote, "In the absence of faith, we govern by tenderness. And tenderness leads to the gas chamber."
If Flannery had lived to see Roe vs. Wade and its effects, I think she would have added "abortion clinic."
Flannery knew about pain, suffering, and disability — she died of lupus when she was only 39 years old. She lived her adult life dying, and knowing it, and you know how she wrote about it? "I have never been anywhere but sick. In a sense sickness is a place ... and it's always a place where nobody can follow. Sickness before death is a very appropriate thing and I think those who don't have it miss one of God's mercies."
Sickness and disability aren't one and the same, but they share that quality of being a place apart — and a mercy, if only we let them.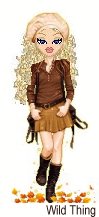 Wild Thing's comment.......
Sarah Palin is the real thing. God bless Rebekah for writing about this experience. There is a lot of this going on and the McCain campaign does not trumpet it about...but the people involved do, and I am grateful they do.
Posted by Wild Thing at October 20, 2008 05:50 AM
---
Comments
This is what scares the lefties so much. They just don't think someone who is not me me me could be smart.
Posted by: Eden at October 20, 2008 07:28 AM
---
Ooooh! That must have sent shudders down the whole Obama/Biden campaign. Now they'll have to do more than just have The O ask for a bottle of water for the latest woman fainting at his rallies.
They'll probably come up with a triple amputee who was a "lifelong republican" but has seen the light about the evil, fearmongering, racist, warmongering, corporation loving Republican party.
Posted by: yankeemom at October 20, 2008 09:36 AM
---
If she, Rebeka Curtis hadn't mentioned it, I would never know she had any problem at all.
She brings to mind the old adage: 'I cried because I had no shoes, til I met a man with no feet.' For sure life is what you make it. She is a shining example of what faith and determination can do. She may have some physical handicaps but her life is not handicapped. Two real people meeting each other.
Posted by: Mark at October 20, 2008 09:52 AM
---
Very well put Mark!! I think this is really awesome but I'm sure you noticed that it didn't really get that much national news media attention....they can't let Palin outshine Obama!!
LOL.....she so out-performs Obama it isn't even funny and she does it naturally!!!!!!! God I wish she was running for president!!!! Maybe in 2012!!!!!!!!!
Posted by: John at October 20, 2008 11:15 AM
---
What a wonderful, inspirational story. It reveals the true humanity of Sarah and the silent courage of Rebekah Curtis.
I'm reminded of my good friend John who lost his left leg at the knee in a rail road accident. In '68 he was a riverine and never took a scratch, he comes home and goes back to work at his old job for the PA RR and loses a leg. I first met John in the Arctic in '76, we worked together on oil wells, he was as spry as anyone and after working with him for years I first saw him limping after a very hard day of climbing up and down the ladders we used, we were all limping a bit, I asked John if he'd hurt himself, 'no he replied and he opened the leg of the cold weather suit and exposed an aluminum prosthesis from the knee down, I never suspected a thing. John is a true friend and on our side, he finally had to leave work, age and the fact that the other leg wore out took him from the workforce. Never in the 32 years I've known him has he been anything but an uncomplaining supporter of all that's good. He is much more than an equal, like Sarah Palin he's an inspiration. The left wants those who have impairments to wallow in self pity so they can heroically help them with one of their pitiful aid programs. Rebekah Curtis is no where near as impaired as those thoughtless minions of the Obamanation. Eden has them pegged: "They just don't think someone who is not me me me could be smart."
Posted by: Jack at October 20, 2008 11:34 AM
---
Eden, yes, they are all into themselves. I sure have seen proof of this a lot lately just when I am run errands and people talk about the election.
Posted by: Wild Thing at October 20, 2008 05:00 PM
---
Yankeemom, exactly, their heads must be spinning trying to come up with something fast.
Posted by: Wild Thing at October 20, 2008 05:02 PM
---
Mark, beautifully said!!!!
Posted by: Wild Thing at October 20, 2008 05:06 PM
---
John, your right, the media wouldn't touch this, it is too real and true and wonderful.
Posted by: Wild Thing at October 20, 2008 05:08 PM
---
Jack, thank you foer sharing about your friend John. What a wonderful man, I love to hear stories of the human spirit.
Posted by: Wild Thing at October 20, 2008 05:14 PM
---