« Loving This Sign! | Main | South Dakota's Joel Dykstra For The U.S. Senate »
October 17, 2008
Fox to change World Series time for DESPERATE Barack Hussein Obama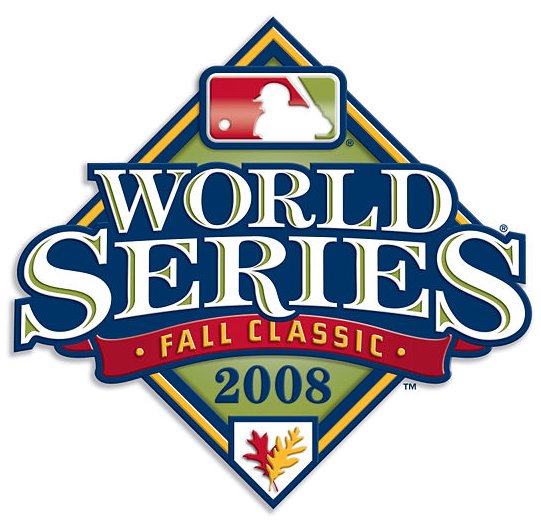 Fox to change World Series time for Obama
Presidential candidate's ad buy interfering with game
By Paul J. Gough
Barack Obama might have the power to move the World Series by a few minutes.
To accommodate a half-hour Obama time buy on Fox on Oct. 29, Major League Baseball has agreed to move the start time of World Series Game 6 by about 15 minutes. That would move the start of the game from 8:20 p.m. ET or so to 8:35 p.m.
"Fox will accommodate Senator Obama's desire to communicate with voters in this longform format," Fox Sports said in a statement. "We are pleased that Major League Baseball has agreed to delay the first pitch of World Series Game 6 for a few minutes in order for Fox to carry his program on Oct. 29. If requested, the network would be willing to make similar time available to Senator McCain's campaign."
Along with CBS and NBC, Fox was approached by the Obama campaign last week to purchase the 8-8:30 p.m. time slot Oct. 29. If a Game 6 is needed, Fox is obligated to carry the game. That prevented the network from agreeing outright to carry the commercial, which was cleared by CBS and NBC last Thursday.
The blessing from MLB clears the way for Fox to air the promo and collect upward of $1 million in ad revenue for the half hour, more than what either CBS or NBC was charging.
While a big network ad buy from a presidential candidate is rare, it's not unprecedented for a network and sports league to move the start time of a sports event to accommodate a political broadcast. In early September, the National Football League moved up the kickoff time of the opening-night game -- which aired on NBC -- to 7 p.m. to make sure that the game would be over before Sen. John McCain stepped up to the podium to accept the nomination of the Republican party during the RNC.
Wild Thing's comment........
Obama's "Heidi" moment.
Here we go - it's starting - OBAMA is going to make us change everything we love about this country. Starting with the start time of our GAME.
This will be his second European tour. He is not the POTUS and there is no vital emergency message he needs to convey. Obama's message is one of self importance to propel him for his own ego. Most viewers will not want the game delayed for the false messiah. They are tuning in to watch baseball, not Obama.
His entire campaign has been scripted. He's looking pretty desperate if he has to buy a half hour to reach Joe Six Pack.
His speech in Germany was seen by many here as "overboard." And let's not forget his acceptance speech at the Greek Temple in Colorado. Everything this guy has done is excessive, and over the top.
Too bad Sarah Palin isn't scheduled to throw out the first pitch! That'd take the hype out of Obama's prime time BS.
LOL I told Nicholas about this and I was all upset. He just laughed hahahha and I asked why aren't you upset? He explained that this is great and will show what a jerk Obama is and then handed me a cookie. hahahaha Nicholas is a genius of course and absolutely rigiht. giggle.... Thank you Nicholas.....GO NAVY!
Posted by Wild Thing at October 17, 2008 03:40 AM
---
Comments
Sportsmen aren't going to like this!
They'll vote for McCain if they're sitting on the fence and this uppity ding dong keeps them from watching a "true" American sport of baseball! Real men don't go for the uppity antics of some holier than thou fartface taking away from their private times with things they love-the recliner, beer, the remote and sports and a good wife/girlfriend.
Obamantion's wheels have come completely off and he's desparate.
Posted by: Lynn at October 17, 2008 05:20 AM
---
Lynn, I agree I honeslty thought Nick would be really upset. But he was just so glad that it will make people like him upset at Obama. hahaha
Posted by: Wild Thing at October 17, 2008 04:20 PM
---
Maybe his aircraft will disappear before the game and will be found in a million pieces in the Bermuda Triangle.
Posted by: cuchieddie at October 17, 2008 04:21 PM
---
Posted by: Les at October 17, 2008 08:09 PM
---
Les LOL that would be sooooooo fantastic, it would really mess him up for sure. I can see him throwing a temper tantrum. LOL
Posted by: Wild Thing at October 18, 2008 12:37 AM
---