« Obama Supporters Heckle at McCain Rally | Main | Sarah Palin Rally in Colorado »
October 21, 2008
B-17 Flight Offers Veterans A Journey Back In Time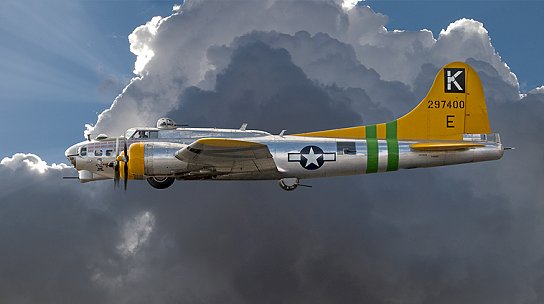 EAA is offering historic flight experiences in its beautifully restored B-17G Flying Fortress "Aluminum Overcast." This aircraft is an example of the American heavy bomber that helped turn the tide of battle in World War II. Fly a mission back in time and feel the might of this magnificent aircraft, just as those brave young men did more than 50 years ago.
B-17 flight offers veterans a journey back in time
JACKSON, Miss.
Hunter Gates peered out a window of the World War II bomber as it lumbered down the runway, his left hand propped on a cane and his memories passing like the landscape outside.
"I'm just hoping I get to land in this one," the 86-year-old said with grin.
The last time Gates flew in a B-17 Flying Fortress like this - Feb. 14, 1945 - it was shot out of the sky over Germany.
Gates was one of several World War II veterans who got a ride Monday in one of only about a dozen B-17s still airworthy. The plane is in Jackson this week as part of the Experimental Aircraft Association's Salute to Veterans tour.
This plane, a sleek silver bomber named the "Aluminum Overcast," tours the country each year. The public is invited to take a ground tour or buy a ride at Hawkins Field in Jackson on Tuesday and Wednesday.
The association uses the plane to promote interest in aviation and war history and to honor men like Bill Ruddock, an 85-year-old pilot who flew 46 missions in a B-17, and Gates.
"This airplane - the 17 - is a piece of history," said Larry Gray, a flight engineer for the group. "It almost won the war by itself, it really did."
The plane's next stops are in Texas, Oklahoma, Kansas, Colorado, New Mexico and Arizona.
After four roaring radial engines lifted the bomber off the pavement at Hawkins Field in Jackson, Gates put down his cane. He slowly made his way to the front of the plane and climbed into a small opening just behind the cockpit.
There, in the "chin turret," the glass nose of the plane offered a panoramic view of clear blue skies and the city below. It was in this spot on a similar B-17 that Gates manned a machine gun during World War II and toggled the bombs that were dropped over Europe.
Gates, of Jackson, left his studies at the University of Mississippi to enlist in the military after the war broke out, and was on his 10th mission when his plane was hit by German anti-aircraft fire.
Eight of the 10 men aboard made it out before the plane exploded; the other two died.
"They were waiting for me when I hit the ground," Gates recalled of enemy soldiers. "I was right in front of the Siegfried line. There were thousands of German troops."
Gates was a prisoner of war for two months until Germany surrendered.
Ruddock, who also flew more than 100 missions in a B-29 over Korea, was more fortunate when he was shot down over Yugoslavia. Sympathetic locals hid him and his men in hay carts and helped them get back to friendly territory.
"It was a good airplane. It was tough," Ruddock said after Monday's flight. "You don't know how many guns were shooting at us."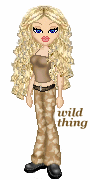 Wild Thing's comment..........
Its awesome to hear stories. Years ago I had a chance to get inside ia B17 and it was so exciting. To be inside and imagine what it was like for those brave men was really something.
Posted by Wild Thing at October 21, 2008 04:50 AM
---
Comments
This is neat. The Collings Foundation also travels the country offering rides in a B17, B24, B25 or P51. They come here to Dallas two or three times a year. I am on their flight path so I get to see these aircraft fly overhead. What a thrill it always is to see and hear these old warriors.
The EAA's Aluminum Forecast will be in Dallas this weekend. Maybe it will follow the same flying route and I will get a chance to see it overhead and hear those lovely old radial engines.
Posted by: TomR at October 21, 2008 09:32 AM
---
Our U.S. Army Air Forces bombed the fatherland during daytime ops and the Brits bombed at night. Now the world realizes who has the RIGHT STUFF! The b-17 and B-29 helped defeat the Nazis and Imperial Japs in three years and eight months from 1942-1945...God bless the 8th AAF!!
Posted by: darthcrUSAderworldtour07 at October 21, 2008 04:58 PM
---
Amen, Darth. They were great. I remember seeing pictures of the B-17s coming back from a mission the plane was almost in pieces all shot up from Flak and German fighters. That B-17 lived up th her name. The Flying Fortress.
Posted by: Mark at October 21, 2008 05:12 PM
---
Ah, she's a beauty ~ flown by amazing men.
Posted by: yankeemom at October 21, 2008 06:10 PM
---
I'm going to be 64. I remember as a young boy going to Stewart Field with my family to Newburgh, NY on certain holidays. We got to see all of the planes. We would sit on a hill and watch the fighters flying overhead as part of the celebration. I can remember at home watching them and hearing the sonic boom as they broke the sound barrier. Still today you can watch the huge cargo planes occaisionly going overhead. You wonder how something so big can fly so seemingly slow and stay in the air. It is no longer an air force base, but a commercial airport , but is still home to the NY National Guard.
Posted by: Bob at October 21, 2008 06:26 PM
---
Well this past summer I was sitting in my daughters back yard in Lodi ca.
when I heard the sound of heavy engines, over the top of her house came
a P-51, a B-24, a B-17 and a B-25 I said damn I would love to ride in the 17. My wife said why not!!! The next day we went to Mather field in Sacramento and I paid my 425.00 for the 17 9-0-9 . The guy said does
any one want the B-25 as we only have one rider and we will cut a deal
I asked Vicky and she said you know, it so their went Bush's stimulus
check. Great flight rode up front in the nose turret. Question, was it worth
It. Every dime and then some!!!

Posted by: Tincan Sailor at October 21, 2008 10:13 PM
---
Tom, oh I hope this happens......
"Maybe it will follow the same flying route and I will get a chance to see it overhead and hear those lovely old radial engines."
Posted by: Wild Thing at October 22, 2008 12:40 AM
---
Darth, that was great thank you.
Posted by: Wild Thing at October 22, 2008 12:42 AM
---
Mark,I love that name for it too.."The Flying Fortress"
Posted by: Wild Thing at October 22, 2008 12:43 AM
---
Yankeemom, yes they sure were amazing men, what awesome Americans we have been blessed with.
Posted by: Wild Thing at October 22, 2008 12:45 AM
---
Bob thank you for sharing about that, how wonderful.
Posted by: Wild Thing at October 22, 2008 12:47 AM
---
Tincan Sailor, great story that is wonderful.
Posted by: Wild Thing at October 22, 2008 12:49 AM
---
I love this discussion!
My dad had a Piper Cub back in the early 60's. I could look at it and throw up because I could guarantee airsickness during the flight. Regardless, I developed a love of flying from the early exposure. I've even parachuted (not strapped to someone, by myself) several times, back when I was younger. I used to party with some National Guard who would let me sit in the cockpits of their jets. "don't push that button" Yeah, I'm sure that was not appropriate for me to be doing...lol...and no, I didn't push any buttons.
But in recent years I went to NASCAR races in Las Vegas a couple times. The track is next to Nellis Air Force base, and not only do you get races, you get three days of a spectacular air show.
If you love races and aircraft--do it! Go to the March races...it's double fun.
Posted by: Eden at October 22, 2008 07:55 AM
---