« Character Counts But Not To Democrats and John Edwards | Main | Singing Puppies To Sleep »
August 09, 2008
Woman Walks 2,700 Miles To Thank Troops
"Through the course of our lives, we are fortunate enough to receive a multitude of amazing gifts; gifts which, though through another's' hard won sacrifice, we freely call our own. The majority of the time we fail to express our gratitude to these selfless heroes, and it is for that reason that generations of men and women serving our armed forces go unnoticed. Yet these men and women have given life, limb and all the creature comforts of home to ensure that liberty and all its freedoms should never fail for You . . . for Me."
"My name is Keela Carr and I AM an American; a proud daughter of my fore fathers; a grateful recipient of the precious gift of freedom. "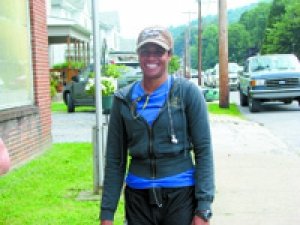 Keela Carr began her Journey of 1,000 Thanks in Barstow, California on Memorial Day, and is scheduled to lay a wreath at the Tomb of the Unknown Soldier in Arlington, Virginia on August 8, 2008.
A Journey of 1,000 Thanks spans thousands of miles
On Memorial Day, Keela Carr began a journey. A journey that would take her across the United States on foot in an effort to give thanks to those who have defended her freedom to do so. The goal of her journey was to give 1,000 thanks to 1,000 United States service men and women for the sacrifices and efforts they have given to keep this nation safe and free.
Starting in Barstow, California, this 35-year-old personal trainer from Central Florida, has crossed 12 states thus far in her quest to reach Arlington, Virginia.
Keela is scheduled to lay a wreath at the Tomb of the Unknown Soldier in Arlington on August 8, 2008. Her journey has taken her through California, Arizona, Colorado, Nevada, Utah, New Mexico, Kansas, Missouri, Illinois, Indiana, Ohio, and West Virginia. Through blisters, rain, nearly unbearable heat, and the occasional critter, (she stepped on a copperhead while traveling through Kansas, and met a very friendly squirrel at the Grand Canyon) Keela has pressed on with what has become a monumental journey of gratitude brought forth through the love of her country. Fourteen pairs of shoes and hundreds of socks later, she is now approaching the last leg of her journey to Arlington.
A life changing visit to Walter Reed Medical Center in Washington, DC, helped to inspire her patriotic trek to give thanks to those who serve.
Throughout her long walk, she has been privileged to meet with and thank veterans from all of the branches of the armed services. West Virginia has become one of her more difficult states to walk across. With the absence of a shoulder alongside the road in many areas, she finds herself walking through the weeds and grass in order to remain safe. She left the Mountain Statesman office Monday heading toward Route 50 East and the remainder of her journey.
This is a truly inspirational effort on the part of one woman who has been blessed with the freedoms and liberties afforded her through the efforts of veterans across the United States. Inspired by the commitment these men and women have made over the years, Keela is happy to dedicate this time in her life in showing her appreciation.
Miss Carr snapped pictures and took video along the way and documented her journey on AThousandThanks.us.
She stayed at hotels during the beginning of her walk, but said she began making connections with strangers who heard about her mission. Many of them took her into their homes and fed her.
Keela's website:
.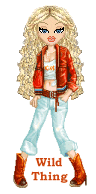 Wild Thing's comment.........
God belss her!
What a difference in this woman and the likes of Barack and Michelle Obama and anyone else on the left.
Posted by Wild Thing at August 9, 2008 04:45 AM
---
Comments
Why can't we all learn from Keela? We should be forever Thankful that it was the soldiers, not the legislators who set us free forever more?
What a kind hearted and wonderful young woman.
Good for her!!!!
God Bless her.
Posted by: Lynn at August 9, 2008 07:58 AM
---
YOU GO GIRL-!!!!! NOT MANY BLACK WOMEN HERE WHERE I LIVE WOULD EVEN WALK AROUND THE BLOCK-FOR OUR TROOPS!! THEY ARE TOO BUSY STANDING IN LINE AT THE WELFARE OFFICE!!! REAL REAL DIFFERENT THAN THE OBAMA PUKE FACES!!!
Posted by: Cheryl Zee at August 9, 2008 09:16 AM
---
Thank You Keela. I wish you had received more publicity, but you see our media is more wrapped up with a phony American right now. Real Americans don't count as much.
I bet you did wonders for the souls of people you met in your journey.

Posted by: TomR at August 9, 2008 11:14 AM
---
Lynn, I agree, so many can't even say the words they support the troops. It always has to follow a bunch of but I am not for the war baloney out of their mouths.
Posted by: Wild Thing at August 9, 2008 11:49 PM
---
Cheryl, so sad, that people have to be like they are like that. They would be standing in a different line if our troops were not protecting us and fighting for us. Yep a line up for the terrorists to kill us.
Posted by: Wild Thing at August 9, 2008 11:51 PM
---
Tom that was true and so nice I wish she would know about this post to read it.
Posted by: Wild Thing at August 9, 2008 11:53 PM
---