« Obama Girl vs McCain Girl Olympics Part 1 | Main | A New Obama Book From Two Of His Kool-Aid Drinkers »
August 14, 2008
Lindaaaaaaaa Prayers and Well Wishes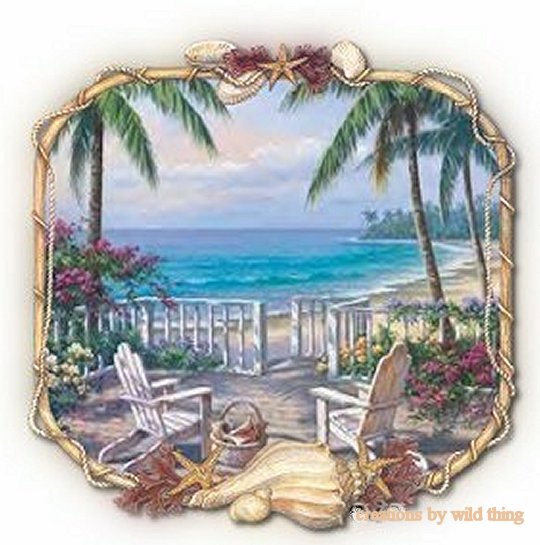 Today Linda will be having her brain tumor, zapped, whacked, annihilated, destroyed, slayed and kung fu'd.
She has explained it better then I could at at Something....and Half of Something her blog. The LINK is the post she has done to explain about it.
Linda, you are in our prayers and our thoughts and from now on we will only be celebrating good health for you for the next 100 years. And with all this new fangled medicine stuff maybe we can push it for 200. After all we only just started to fix all the things wrong in the world. heh heh

LOVE ya bunches,
Chrissie
This is s photo of Linda on one of her visits to our home. The photo is of Nicholas and Linda.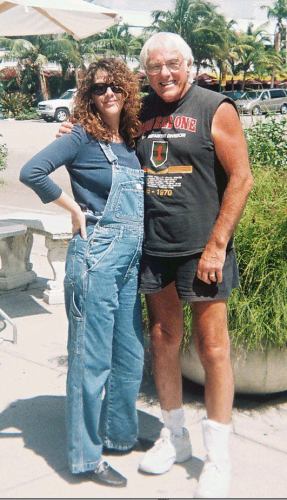 "End result, tomorrow, I have an appointment have this MFCS of a tumor eradicated. I'm out of my insurance network, which means I'm going to be out-of-pocket a bit but so what. I'm getting the best treatment available and I'm getting it right now. I'll deal with the financial fallout later.

Tomorrow, the battle begins.

Linda"
Linda SoG is one of the finest people I know and I adore her. Lots of us do. If you all wouldn't mind sending some of your fantastic healing powers her way I'd really appreciate it.
You've all done so well by me the last week or so that I don't need them so much any more.....
Because it just never hurts to ask, if anyone cares to offer a little financial help towards her medical bill I'll be taking donations all week. I'd like to pull the post after tomorrow so we could surprise her but that's really not as important as giving people a little time.
If anything we can buy her a nice get-well present. I know all of mine did wonders to cheer me up.
Headmistress Sondrak

SondraK has "the First Never Going To Need Another LindAthon "
Posted by Wild Thing at August 14, 2008 02:55 AM
---
Comments
I hope all goes well for your friend. The way you talk about her, she means a lot to you. My prayers go out for Linda. She sounds so nice and sweet.
Posted by: Lynn at August 14, 2008 04:06 AM
---
God bless Linda and prayers move mountains!
Posted by: darthcrUSAderworldtour07 at August 14, 2008 04:39 AM
---
So it is written so it is done. and will be included in my prayers.
Posted by: Mark at August 14, 2008 08:40 AM
---
I'm onboard with my prayers. It sounds as if she found a good answer to her medical condition. She will soon be back with her wit and charm.
Posted by: TomR at August 14, 2008 10:19 AM
---
Thank you Chrissie, Linda is very special and I'm praying for the best outcome.
Posted by: Jack at August 14, 2008 11:44 AM
---
God Bless you and bring you through this ! Everything will be done according to God's will!! I pray for you to receive God's HEALING grace and love!! HANG IN THERE!!
Posted by: Cheryl Zee at August 14, 2008 12:10 PM
---
Thank you so much everyone.
Posted by: Wild Thing at August 14, 2008 04:03 PM
---
I'm looking forward to a new picture of a healthy Linda standing between Nicholas and Chrissie.
Posted by: Les at August 14, 2008 07:18 PM
---