« Catholics Not Happy With Abortion Lover Pelosi | Main | Obama Speech Stage To Resemble Ancient Greek Temple »
August 27, 2008
Pelosi to protesters: "Can we drill your brains?"
Pelosi to protesters: "Can we drill your brains?"
House Democratic leaders and protesters waving McCain signs had a war of words Tuesday at a press event outside an old train station. The demonstrators interrupted House Speaker Nancy Pelosi with chants of "Drill here! Drill now!"
Pelosi paused and asked the group, "Right here?"
Seeming to enjoy the back and forth, she followed with another question: "Can we drill your brains?"
She went on to refer to the protesters, who continued to chant sporadically, as "handmaidens of Big Oil." Arguing that increased offshore drilling would reduce gas prices by only a couple of pennies a decade from now, she referred to the demonstrators as the "2-cents-in-10-years-crowd."
Majority Leader Steny H. Hoyer swiped at the demonstrators, too, saying that "sophomoric chanting" won't solve the energy crisis and that "all thinking Americans know" — stressing the word "thinking" and looking at the crowd — that America doesn't have a quarter of the word's fossil fuels yet uses a quarter of the world's energy.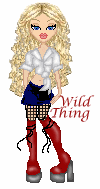 Wild Thing's comment........
There is something definitely wrong with her, amazing! At least her positions on energy and partial birth abortion are consistent with one another. Pelosi defends drilling the brains out of little innocent babies as a "right"; she'd have no trouble drilling the brains out of adult Republicans if she thought she could get away with it.
I always liked the Winston Churchill retort to the woman who said that if he were her husband she'd serve him poison. His response: 'Madam, if you were my wife, I'd drink it'...
Posted by Wild Thing at August 27, 2008 12:47 PM
---
Comments
Posted by: Les at August 27, 2008 02:31 PM
---
They have their mindless minions, who blindly follow this nonsense of clean energy, yet have no idea what they are talking about.
Sorta like Pelosi a mindless idiot, who thinks she has a brain, when all it really is...empty space.
The Speaker of the House demeaning the public in public yeah now, that's a leader we can all do without.

Posted by: Mark at August 27, 2008 04:25 PM
---
Well, since she is running low on brains, she really needs to get some somewhere.
Posted by: Odin at August 27, 2008 05:29 PM
---
Sounds like something from the movie 'Phantasm'.
Posted by: jim warren at August 27, 2008 07:11 PM
---
Just a question. If we had been drilling right along, building more nuclear would we be where we are now? I have no problem with a nuclear power plant near me. I am within 60 miles of Indian Point, a nuclear plant. Texaco had a nuclear research facility at Glenham, NY. As a high school student we had a tour of the facility. We saw the reactor. The doors were lead or lead lined and huge, very thick. We were tested upon both entering and leaving. This would not happen today. Perhaps we would have a field trip to learn how to sit in a tree. I am going to be 64 so that was years ago.
Posted by: Bob at August 27, 2008 07:57 PM
---
Wild Thing... I think I love you. At least what you believe and say. I realize you already have your man. I just wanted to say that I find you site 2nd to none. Awesome news of the day, and awesome insight you give. I am becoming addicted.
With regard to the Pelousey comments to the protestors. These idiots keep telling us we use 25% of the worlds oil, like that is some big sin! Well big friggin deal. What percentage of the world food supply do we produce?... amongst many other things... we "Produce" for world benefit, we are also the most giving nation in the world. I am sick and tired of hearing the Left call us idiots, while they deny America the energy it needs to continue being the most productive and creative nation on the face of the earth! If we drilled Miss America's head, all we would get is air!
Question: What is your policy on using some of your photos say for example at Another Conservative Online Chat site? You occasionally have some really neat stuff that I might be able to find elsewhere on the web, but it would be much easier to just use yours. I am not talking wholesale use, just an occasional use of a photo, with credit to Wild Thing @ theodores, or PC Free World, etc... I have used some of the youtube stuff you have shown, but I make sure to use the direct links to youtube. If it is okay to link to a picture now and then, I will almost guarantee your site hits will grow as a result.
Let me know. And thanks from a new reader/ viewer/ fan.
flyover guy
ps... If I have time to figure out how to submit something here at the PC Free Zone, I'll post something to give you taste of where I am coming from. I think you will find we are birds of a feather...
Posted by: flyover guy at August 27, 2008 10:45 PM
---
Les, Hahaha thanks for the link. That is so funny, I love when the dems get upset with each other.
Posted by: Wild Thing at August 28, 2008 12:00 AM
---
Mark, yes you right, she sure was demeaning the public and what a stupid thing to run her mouth off like that. More oand more she seems like she has lost it, someting mentally wrong with her besides being a hater of anyone on the right side of the isle.
Posted by: Wild Thing at August 28, 2008 12:06 AM
---
Odin, hahahaha yes that is one way to look at it. hahaaha
Posted by: Wild Thing at August 28, 2008 12:08 AM
---
Posted by: Wild Thing at August 28, 2008 12:09 AM
---
Bob, if we had been able to drill all along, all these years, we would be so much better off. Our economy would be better, more jobs, more businesses, more houseing too because people that have gone to other countries that work on drilling for oil would be able to stay here and not leave. Just so many things would be better.
Posted by: Wild Thing at August 28, 2008 12:14 AM
---
Flyover Guy, thank you.
Yes you can and thank you for asking about it.
Posted by: Wild Thing at August 28, 2008 12:19 AM
---
Can I put a hole in her head?
What kind of a stupid remark was that she made?
I know what she probably meant, but it came out wrong. She's an idiot in desperate need of brains.
She held the door open for everyone else when God handed out the brains.
Posted by: Lynn at August 28, 2008 04:34 AM
---
Lynn, hahahahahaahha good one!!!
Posted by: Wild Thing at August 29, 2008 12:10 AM
---