« Obama's 'Civilian security force' Excised From 'call to service' Transcript | Main | Scam and Con Man Al Gore and His Gas-Guzzling Fans »
July 17, 2008
US To Open 3.9m Acres In Alaska For Drilling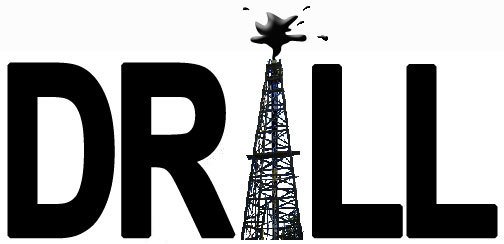 US to open 3.9m acres in Alaska for drilling
The US federal government on Wednesday said it would open 3.9m acres of land in a designated petroleum reserve in Alaska for drilling as a means to help curb rising petrol prices.
"This is welcome news at a time when Americans are paying record prices at the pump," said C. Stephen Allred, assistant US Secretary for Land and Minerals. "Together with proposed new production from other offshore and onshore areas, these increased supplies will help to stabilise energy costs.''
The Alaska decision follows one by President George W. Bush on Monday to lift a presidential ban on drilling on the US outer continental shelf, off Florida.
That decision still requires Congress to lift a separate ban on the area before the area can be leased for development.
But the Bureau of Land Management, an agency within the US Department of the Interior, said the Alaskan land that will now be offered requires no other approvals and will be up for leasing in the autumn.

And there is also this............

From The Dept. of the Interior
Office of the Secretary
FOR IMMEDIATE RELEASE
July 16, 2008

Record of Decision Sets Stage for Major Lease Sale in National Petroleum Reserve-Alaska
WASHINGTON, D.C. -- In a Record of Decision issued today, the Bureau of Land Management (BLM) announced that it will make land available for oil and gas leasing in the northeast portion of the National Petroleum Reserve in Alaska (NPR-A).
"This action sets the stage for a major lease sale this fall. This is welcome news at a time when Americans are paying record prices at the pump," said C. Stephen Allred, Assistant Secretary for Land and Minerals, in signing the ROD.
At the same lease sale, the BLM also plans to offer land in the northwest portion of the NPR-A.
"The rapid increase in energy costs facing our nation is driven by a worldwide imbalance in energy supply and demand," Secretary of the Interior Dirk Kempthorne said. "Developing the NPR-A in an environmentally sound manner will contribute to our domestic oil and natural gas supplies. Together with proposed new production from other offshore and onshore areas, these increased supplies will help to stabilize energy costs."
The lands made available for leasing under plans for NPR-A northeast and northwest could result in a much as 8.4 billion barrels of oil being developed. The lands could also provide trillions of cubic feet of natural gas for shipment to North American markets through gas pipelines currently in the planning stages.
"This decision provides for the protection of high value wildlife, including waterfowl and caribou, and meets the subsistence needs of North Slope residents while making lands with oil and gas potential available for leasing," said BLM-Alaska State Director Tom Lonnie.
The plan includes protections for the polar bear, including requirements to consider impacts on areas used by polar bears for denning. Additionally, with the listing of the polar bear the agency will continue to work closely with the U.S. Fish and Wildlife Service on future oil and gas activities.
According to the Record of Decision, the BLM defers leasing for 10 years on land currently unavailable for leasing north and east of Teshekpuk Lake.
The Record of Decision for the Northeast NPR-A Final Supplemental Plan can be reached through a link on BLM-Alaska's home page at www.blm.gov/ak.
The BLM, an agency of the U.S. Department of the Interior, manages more land — 258 million surface acres than any other Federal agency. Most of this public land is in 12 Western states, including 80.8 million surface acres in Alaska. The Bureau also administers 700 million acres of sub-surface mineral estate throughout the nation. The BLM's multiple-use mission is to sustain the health and productivity of the public lands for the use and enjoyment of present and future generations. The Bureau accomplishes this by managing such activities as outdoor recreation, livestock grazing, mineral development, and energy production, and by conserving natural, historical, cultural, and other resources on the public lands.



.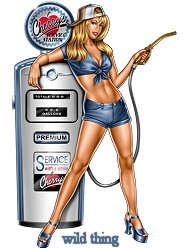 Wild Thing's comment.........
Thank you for pursuing this Gov. Palin and President Bush.
The absolute best thing about this so far, is what the price of oil has done as Bush has made his announcement.
And then to contrast that with the neutered Democrat's whiny refrain of "more drilling won't do anything to the price of oil in the short term".
The more Congress is ticked off, the better it is for the country.
It's really priceless to sit and think about it.
Posted by Wild Thing at July 17, 2008 03:55 AM
---
Comments
Finally, something good happens! And it isn't going to destroy anything. As a matter of fact, where we do have pipelines, polar bears walk on them because they keep their paws warm. And we always "pack up our trash" before we leave somewhere. We also need to build some refineries, too. Put some construction workers to use. And while we're doing all that, our scientists can work on other things that can be usable and viable as an oil/gas solution! It's all a win-win for everyone!!!!
Posted by: Lynn at July 17, 2008 04:50 AM
---
FINALLY the RIGHT things are being discussed but we need ACTION! The USA has more fuel (including coal) deposits than other nations so DRILL BABY DRILL and bring back the old HOUSTON OILERS Wild Thing! Enough is enough!!
Posted by: darthcrUSAderworldtour07 at July 17, 2008 05:29 AM
---
I have been saying what Lynn just said. We need new refining capacity to complement any increased drilling. Also we need to go more nuclear. I hadn't heard of this opening for drilling, so thanks for the post. I have contacted my congressman and senators. Will post when/if I hear back.
Posted by: Bob at July 17, 2008 07:40 AM
---
We need everything. But all this will do is put the democrats up against the wall. To either lift the ban or to stand pat. This is a slick way to get it done but if the demo's won't budge, then this is a huge issue for the republicans come november.
Posted by: Mark at July 17, 2008 08:34 AM
---
YEAH!! BOY THE DEMS WILL BE PO NOW -- LOL!!! THIS IS EXCITING- SCREW SAUDI ARABIA - AND OBAMA THE A- HOLE!!!WOOO HOOO-!!! BUSH MIGHT LEAVE OFFICE WITH A BIG APPROVAL RATING AFTER THIS-- - PELOSI IS PROBABLY ABOUT TO HAVE A STROKE!!!! YEAH!!! YEAH!!-- AND IT IS NOT GOING TO TAKE TEN YEARS!!! MAKE MY DAY CHRISSIE!!!! NOW IF OBAMA WOULD MAGICALLY DISAPPEAR- I WOULD BE HAVING A PARTY!!!
Posted by: Cheryl Zee at July 17, 2008 08:36 AM
---
Oh Boy, was I glad to read this WT. This is great news. It needed to be done years ago, but now at $4 a gallon gas, the enviros know they can't swing public opinion.
I will ditto everyone else on the need for new refineries, more use of coal and more nuclear power. We now know that there is no need for America to be dependent on anyone else for energy dependence. We have vast resources, they just need to be used.
Posted by: TomR at July 17, 2008 10:32 AM
---
The fly in the ointment will be the environmental groups filing lawsuits to stop the drilling. They'll file the lawsuit and some judge will put exploration and drilling on a hold till the outcome. Something needs to be done to stop these groups.
Posted by: BobF at July 17, 2008 01:34 PM
---
It is about time we started tapping into our own oil. Kudos to the President just this once.
Posted by: Robocop at July 17, 2008 03:10 PM
---
This drilling lease announcement is welcome news but just one piece of the total effort required to solve our energy problems. Echoing everyone else we need to aggressively attack our energy requirements on all fronts at the same time with all of the creativity and smarts this country can muster. This includes exploiting all potential oil, gas, shale, and coal reserves, while aggressively building new nuclear power plants and new oil refineries and developing new sources of energy such as solar, hydro, chemical, wind, and anything else some wise minds can come up with.
Everyone has a role to play including government, private industry, and academia. The most important thing that Congress can do right now is to remove unreasonable and obstructionist regulations against obtaining new carbon based fuels and the building of new nuclear power plants as soon as safely possible.
BobF raised a critical path issue of the "fly in the ointment will be the environmental groups filing lawsuits". President Bush has to take the leadership role here educating the public as to what are reasonable concerns and what and who are pure obstructionists and damaging to the nation as a whole. The public has to become outraged at these environmental obstructionists.
Posted by: Les at July 17, 2008 05:25 PM
---
Lynn, I agree it is a win win for everyone. I love how the animals use the pipe line for warmth.
Posted by: Wild Thing at July 17, 2008 06:21 PM
---
Darth, giggle yeesss I miss them...."the old HOUSTON OILERS".
Posted by: Wild Thing at July 17, 2008 06:23 PM
---
Bob, that is great, it is important to let our representives know how we feel about this and keep pushing them to do the right thing. Thank you Bob for sharing abuot that, great idea.
Posted by: Wild Thing at July 17, 2008 06:27 PM
---
Mark, yes it is a step in the right direction, I love how this is a positive and will put pressure on the dems.
Posted by: Wild Thing at July 17, 2008 06:30 PM
---
Cheryl, LOL and I would join you in that party too. heh heh
Posted by: Wild Thing at July 17, 2008 06:33 PM
---
Tom, your right, I wish too it had been done years ago, so this is a long waited for postive thing that hopefully will just grow and grow.
Very exciting!!!
Posted by: Wild Thing at July 17, 2008 06:37 PM
---
BobF, yes they sure will do their thing, we need to pray that someone can come up with something that can stop those insane groups. I have an idea but it would put me in jail for sure. haahahahaaa
Posted by: Wild Thing at July 17, 2008 06:40 PM
---
Robocop, yes a huge kudo for President Bush. I loved his speech on this the other day and then for this to happen to soon is just awesome.
Posted by: Wild Thing at July 17, 2008 06:42 PM
---
Les, yes this is only one step, and there are many other things that have to happen and come into play. I am learning that when fighting the left it has to be one step at a time or we will lose. I want it all right now, yesterday, sigh ,deep sigh and anger at the rinos and left on this.
Posted by: Wild Thing at July 17, 2008 06:45 PM
---
Thanks for posting this, Chrissie!!
Makes my day now that public opinion & screaming at the dumbocraps is getting them turned around!!
Love your 'DRILL' graphic!!
It would make a great bumper sticker!!!
See you on 'the porch' ................Lance/SBG

Posted by: Lance at July 17, 2008 06:51 PM
---
Hi Lance, thank you so much.
Yes I agree it made my day too and I hope it just keeps on and on. Big ole smile.
Posted by: Wild Thing at July 17, 2008 07:06 PM
---
We CAN get ourselves OUT of this predicament, but I want to ask a question...
Why is it that if oil goes UP by a dollar or 2 a barrel, within 10 minutes the price at the pump goes up by several cents per gallon...
But when oil falls by $10 a barrel there's no change whatsoever...
Why is that?? Anyone?? You don't suppose that it really IS partly the fault of BIG OIL too do you??
Surely not...
Posted by: TexasFred at July 17, 2008 09:01 PM
---
Texas Fred, this is just my opinion and I have to say I am all for our American oil companies so my answer will be coming from that kind of side I have always taken. hahaa
Lower gas prices always lag a bit when prices go down. But what happens is that station owners who filled their tanks with 4 dollar a gallon gas can't sell it below what they paid for it. They have to at least try to break even before they buy their next load of gas.
I have heard from a few people that their local station has gone down 6 cents today, so their gas might have been empty in perfect timing not sure.
Right now, the NYMEX price for gas is 3.1707. Large outfits like COSTCO and WAL MART will buy the more cheaper gas as soon as possible for their customers. It will not take six months to see the cheaper gas, it just feels like it.
A lot of the oil being traded now is for August delivery and then it has to get refined. The price of gas at the pump won't be reflected for a while.
If the price drop sustains (even at a lower rate) you''ll start seeing lower pump prices in about a week. There might be a drop of a few cents up to that time, but it will accelerate as new oil deliveries come to service stations and local price wars start up again.
At the same time, the peak driving season will be over in about 45 days and demand is already down, so a price drop could be very significant by the fall. We'll see.
The only reason oil is dropping the last three days is because President Bush rescinded the executive order barring OCS drilling. Of course to the Bush haters they will not give hinm any credit for this.
The media is not going to give him the credit he deserves but his rescinding this order gave notice to the speculators the the only remaining thing between America drilling our own oil and the speculators is Congress and the speculators are getting nervous that blue dog democrats might buck Pelosi & Reid and vote to drill.
And in the wider picture the irony is that decreasing prices brings on decreasing prices, as the shippers race to unload before prices decrease even more.
The bottom line is we must get off our dependence on foreign oil! We have more then they do anyway if we could just shoot the enviro's and shut them up for a change. LOL
I'm for more more drilling, oil shale, coal-to-liquids and anything else that will help solve the problem.
Posted by: Wild Thing at July 17, 2008 11:46 PM
---