« UPDATE: Two Taliban-backed Madrassa Students Return Home To Atlanta | Main | Tony, We're Proud We Knew Ye by Russ Vaughn »
July 14, 2008
Stella Firm Buys Budweiser ~ It Creates The World's Biggest Brewer
My very favorite Anheuser Busch commercial !!

.
The US brewer Anheuser-Busch has agreed to be taken over by Belgium-based InBev, in a move that will create the world's largest beer maker.
The $50bn (£25bn) takeover bid by InBev, which makes Stella Artois beer, was accepted by Anheuser's board.
The combined company will now be called Anheuser-Busch InBev.
Anheuser makes Budweiser - the most popular beer in the US - and some US politicians had expressed anger at the prospect of a foreign takeover.
'Unrivalled brands'
In a concession to political concerns about the deal, Budweiser's headquarters will remain in St Louis, Missouri while none of Anheuser's US breweries will be closed.
It will bring a host of popular brands including Beck's, Hoegaarden and Staropramen - in addition to Budweiser and Stella - under one roof.
InBev, itself formed by a giant merger several years ago, described the deal as "historic".
"Together, Anheuser-Busch and InBev will be able to accomplish much more than each can on its own," said InBev boss Carlos Brito, who will become chief executive of the new firm.
"This combination will create a stronger, more competitive global company with an unrivalled worldwide brand portfolio and distribution network, with great potential for growth all over the world."
Anheuser boss August Busch said the transaction would "enhance global market access for Budweiser, one of America's truly iconic brands".
Job concerns
There are widespread fears that the deal will lead to substantial job losses in the US Midwest at a time while the threat of recession is hanging over the economy.
The two firms have said the deal will generate annual savings of $1.5bn but have suggested that job losses will be kept to a minimum because there is little current overlap between the two businesses.
Anheuser currently controls nearly half of the US market, while InBev is strong in Western European and Latin American markets. Anheuser also owns stakes in Mexican brewer Grupo Modelo and Chinese brewer Tsingtao.
The deal should give Budweiser a platform to boost its growth in Europe where, apart from a number of markets like the UK, it has been relatively weak.
The beer market has been rapidly consolidating in the face of cost pressures and declining sales in many mature markets.
Scottish & Newcastle, the UK's largest brewer, was recently bought out by Heineken and Carlsberg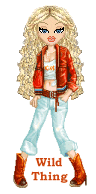 Wild Thing's comment.......
I was wondering if INBEV associated with Cuba and I saw this from Reuters:
"InBev, through a subsidiary, has a partnership with the government of Cuba to produce and distribute products in Cuba, Anheuser-Busch said."

....Thank you Cheryl for the article.
Posted by Wild Thing at July 14, 2008 02:45 AM
---
Comments
WOW!! For 50 billion $$$$ I guess I would be inclined also! Not a big drinker but ocassionaly known to kick back with a Budweiser at a special event! Seems like America is disappearing before our eyes! These names- LOL- Hoegaarden and Staropramen - ho- garden- yeah - Jay Leno will love that- Stella brings back memories of Seinfelds' episode-- Ellens' SSSSSSSSSSttttttteeeeeeeeellllllllllaaaaaHHHHH!!!!!! She is messed up on pain killers and was into A Street Car Named Desire--
Well I wonder if this will be an assest or a liability for McCains Campaign-? Conservative Bible Thumpers should be happy! HHHMMM
Posted by: Cheryl Zee at July 14, 2008 07:32 AM
---
Everything that's American is being bought out by foreigners; or steal mills and now our breweries. Even the Sears Tower is owned by foreigners.
Posted by: BobF at July 14, 2008 09:23 AM
---
We now know what '30 pieces of silver' is now worth.
There won't be one friggin thing in this country that is original.
Posted by: Mark at July 14, 2008 12:09 PM
---
Chevies made in Mexico and Fords in Canada. Toyotas made in America. I try to buy American, but it is difficult. Even most American flags seem to be made in China like so much else.
Luckily, many of our better firearms are still made in America.
Posted by: TomR at July 14, 2008 12:38 PM
---
Cheryl, it sure isn't good news. I am so sick of all this global stuff, I liked it much better before I even heard the word much other then in the dictionary. haha
Posted by: Wild Thing at July 14, 2008 08:05 PM
---
BobF, Yes and I hate it. GRRRRRRR
We won't have anything American when all these people get done.
Posted by: Wild Thing at July 14, 2008 08:07 PM
---
Mark, very true and it stinks to high heaven.
Posted by: Wild Thing at July 14, 2008 08:09 PM
---
Tom, yes even the Flag is from China.
I sure hope they leave the guns alone.
Posted by: Wild Thing at July 14, 2008 08:11 PM
---