« Showing We Appreciate Our Troops | Main | Obama's $845 Billion U.N. Plan Forwarded To U.S. Senate Floor »
July 26, 2008
Pump¨ - New McCain TV Ad For Oil Drilling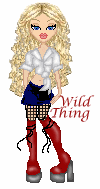 Wild Thing's comment.......

Obama's people have already begun to complain about this ad. TUFF you jerks! Liberal..it's a mental disorder!!!
Posted by Wild Thing at July 26, 2008 03:47 AM
---
Comments
GO McCAIN!! EXCELLENT WORK!!
OBAMA IS FOR SPENDING TAX PAYER MONEY ANYWAY HE CAN-
EXCEPT FOR DRILLING FOR OTHER RESOURCES FOR ENERGY -
WHAT A LOSER!
Posted by: Cheryl Zee at July 26, 2008 08:43 AM
---
The raw stinging truth that they can't sweep under the rug. Pesky little things they are.. Facts!!!
Posted by: Jack at July 26, 2008 01:39 PM
---
There is an initiative in the house about drilling for oil that Pelosi won't allow up for a vote. Because there are a bunch of democrats who want to start drilling too. This is the arrogance of the democrat party especially when they are in charge and so far removed from the way it is supposed to be as laid down by our founding fathers.
The energy issue is huge and the Republicans have to grab the brass ring and run with it and maybe we can win back the House and Senate. The democrats know full well what drilling would mean more freedom for the little people and they don't want to give up their control.
Anything the democrats has nothing to do with the betterment of the People it has to do with strengthening their strangle hold on our necks. They are constantly looking for ways to tighten the screw and limit more and more of our freedom.
The founders, I believe, tried to write in failsafes for our protection for just this purpose. Congress has so far usurpped this authority so that we the People are now powerless except every two years for the house anyway. At least for now we have the power to vote them out, if only we would.
Posted by: Mark at July 26, 2008 04:48 PM
---
Cheryl, yesss he did really good on this one.
Tah dah! I like these hard hitting ones that cut right to the chase.
Posted by: Wild Thing at July 26, 2008 07:43 PM
---
Jack, yessss don't you just love it when they load these up with the facts. heh heh
Posted by: Wild Thing at July 26, 2008 07:45 PM
---
Mark, oh I pray people do vote them out. I know I sure will where we are located.
Ditto to everything you said!!!
Thank God for our founding fathers, they had such insight as to what mankind is capable of when given power and how dangerous it is for the people that put them in power. They would have truly hated Pelosi and Reid and that bunch.
Posted by: Wild Thing at July 26, 2008 07:49 PM
---