« German Chancellor Merkel Uneasy Over Obama Speech At Brandenburg Gate | Main | Political Correctness Once Again Shows Its Stupid Head »
July 12, 2008
'Men At Work' Signs To Disappear In Atlanta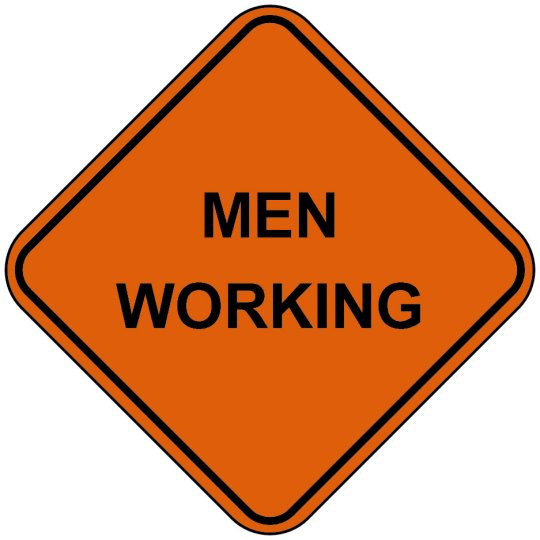 'Men At Work' signs to disappear in Atlanta
Decision follows complaints by magazine editor

Across Atlanta they stood, orange signs with black letters that read "Men At Work" or "Men Working Ahead."
Sometimes, the signs stood next to women working alongside the men.
Good demanded Atlanta officials remove the signs and last week, Atlanta Public Works Commissioner Joe Basista agreed.
Score one for gender equality, Good said Wednesday.
"They get it," Good said about the city in a telephone interview.
Public Works officials are replacing 50 "Men Working" with signs that say "Workers Ahead." It will cost $22 to cover over some of the old signs and $144 to buy new signs, said Public Works spokeswoman Valerie Bell-Smith said.
Good, founding editor of Atlanta-based PINK Magazine, a publication that focuses on professional women, said she's not stopping with Atlanta.
"We're calling on the rest of the nation to follow suit and make a statement that we will not accept these subtle forms of discrimination," said Good, 48.
Good pressed the issue after Atlanta police came to her office last month on a complaint that she spray painted "wo" onto a "Men At Work" sign.
Did she do it? Good replied by complaining about the signs.
Good fired off letters complaining about the signs to Atlanta Mayor Shirley Franklin and Gov. Sonny Perdue.
State transportation officials said they will ask contractors to remove signs specifying just men are working at a construction site.
Atlanta union leader Gina Pagnotta said some women employees of Atlanta Public Works complained about these signs years ago.
"It is a little bit bias to say 'Men Working,' " said Pagnotta, president of the Professional Association of City Employees. "Women are working, too."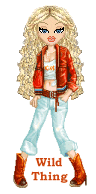 Wild Thing's comment........
Oh, please...get over it. This political correctness stuff has driven common sense from the world.
Don't these women have anything better to do?
One of my girlfriends is a firemen in AZ. Sometimes she goes by the title firefighter and other times fireman. She is not hung up on it at all and thinks her performace is more important then what she is called.
What is next? Glen Campbell would need to change the lyrics of "Wichita Lineman" to "Wichita Line Worker" or some such term.
John Travolta wasn't an "Urban Cowboy". I guess they will insist on call the movie "Urban Cattle Handler", or "Urban Rancher".
The sign changed from "Men at work" to "Workers ahead". These people went from men (humans) to workers (political tools). Political correctness is about changing words to change people's minds, often in subtle and insidious ways.
I heard that in Boulder , Colorado no longer allows the use of "Man hole" because it was deemed sexist. Now it is "Utility cover".

Posted by Wild Thing at July 12, 2008 03:40 AM
---
Comments
"Man came from dirt... Woman came from man's rib, and feminazis came from LEFT over Uranus dust!"
Posted by: darthcrUSAderworldtour07 at July 12, 2008 06:15 AM
---
Yes, the ugly world of PC is here and I don't like it one bit. I love Larry the Cable Guy's PC Fairy Tales. Shows how dumb it really is.
Salesman is now Salesperson
Men at work is now People at work (why can't we just say "laborers working")
Sportsmen are now sportspeople
Urban Cowboy-Urban Cowgirl (the guy would have to be Bullboy--remember Cows is girls and bulls is boys)
Can men no longer be nurses? Teachers? Secretaries? Data entry clerks? Can women no longer be supervisors and managers?
And Golf means Gentlemen only, ladies forbidden.
It's funny how in the military, a woman in charge is called "Sir" and she doesn't mind it one bit!
And how about everyone saying we can't say Black hole, devil food cake, angel food cake, shine, tar, et cetera, because those words is racist! No, they aren't racist--they're just words. Oh and we can't say it's a pitch black night out either. It's a rainbow night out! Yeah! This pc crap is for the birds! (whoops! can't say that either--the bird is the naughty finger!)
Posted by: Lynn at July 12, 2008 06:23 AM
---
I see a future where more and more people will be getting blown away over ignorant nit picking PC BS-- People will just not like what you say and kill ya!! HA!!! What ever the government is putting in the water -- they need to take it out- People have gone from weird to whacked in the last decade!! Todays childern must think adults are really weird with all this PC nonsense- some scary shhheeeetttt!!!!
Posted by: Cheryl Zee at July 12, 2008 09:23 AM
---

I have been gone from Pacific Gas&Eletric some
fifteen years and the "Men Working" signs had been
changed to Utility work some 10 years before that...frankly who gives a rat's A**...
Posted by: Tincan Sailor at July 12, 2008 10:18 AM
---
Posted by: Wild Thing at July 12, 2008 07:41 PM
---
Lynn, I am glad you brought that up about the military. I sure hope PC would stop before it makes it hard to even communicate. Not that I follow it at all I don't, but it could make it very difficult if a person had to follow the PC rules.
Posted by: Wild Thing at July 12, 2008 07:45 PM
---
Cheryl,...."People have gone from weird to whacked in the last decade"....they sure have!!!!!
Posted by: Wild Thing at July 12, 2008 07:46 PM
---
Tincan Sailor, this story is about what is going on in Atlanta so it must be the first time it has been done there.
The reason it is huge is because PC is part of the destruction of our country. It should have been stopped long ago when it started and I hope soon there will be enough people that see how bad all this is and don't let the left have their way.
Otherwise it will be something that lawsuits will be done about, people will get fired for using one wrong word that is totally innocent and a lot of other things can happen.
Posted by: Wild Thing at July 12, 2008 07:50 PM
---
When is lune Arianna Vampirella Huffington going to replace Herculese and Samson in the ANALs of feminism?
Posted by: The Ethics Cleanser 08 at July 13, 2008 04:24 AM
---
The Ethics Cleanser 08, LOL

hahahahahaa
Posted by: Wild Thing at July 13, 2008 05:39 AM
---