« Obama RATS Gone Wild Tour 08 | Main | Rev. Manning: Hail Hitler......Hail Obama »
July 23, 2008
Hurricane Dolly Headed Toward Texas

Hurricane Dolly strengthening as it approaches the southern Texas coast.
Hurricane Warning remains in effect for the coast of Texas from Brownsville to Corpus Christi...and for the northeastern coast of Mexico from Rio San Fernando northward to the border between Mexico and the United States.
A Tropical Storm Warning remains in effect from north of Corpus Christi to San Luis Pass.

A Tropical Storm Warning and a Hurricane Watch are in effect from La
Pesca to south of Rio San Fernando.

For storm information specific to your area...including possible
inland watches and warnings...please monitor products issued
by your local weather office.

At 800 am CDT...1300z...the center of Hurricane Dolly was located
near latitude 25.9 north...longitude 96.9 west or about 40 miles...
60 km...east of Brownsville Texas.

Dolly is moving toward the northwest near 8 mph...13 km/hr...and
northwestward to west-northwestward motion with a slight decrease
in forward speed is expected today. On the forecast track...the
center of Dolly will be along the coast near the Texas/Mexico
border around midday today.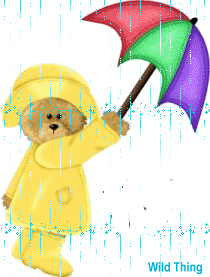 To all of you in Texas near Dolly's arrival I am thinking about you and praying all will be ok.
Posted by Wild Thing at July 23, 2008 10:28 AM
---
Comments
Got this from over at Texas Fred's. Satchmo welcomes Dolly.
Posted by: BobF at July 23, 2008 04:07 PM
---
HA HA HOW FUNNY BOBF!!!---
HELLO- DOLLY!! GO TX FRED!!!
SATCHMO WELCOMES DOLLY- LOL!!!!
GLAD SHE DID NOT COME HERE!!!
EVEN IF SHE IS SMALL-
THEY ARE NOTHING BUT TROUBLE!!
WE ARE RECEIVING RAIN ON THE SETX COAST
WE NEEDED IT BAD- BUT DON'T WANT TOO MUCH!
Posted by: Cheryl Zee at July 23, 2008 04:20 PM
---
BobF, LOL I love it......he was soooo good.
Thanks BobF.
Posted by: Wild Thing at July 23, 2008 04:30 PM
---
Cheryl, I am glad she did not come there too.
Rain is ok as long as not too much at one time.
Posted by: Wild Thing at July 23, 2008 04:33 PM
---
MSN - Moonbat Station Nutwork - probably blames W for this 'Hello Dolly' nature deal?
Posted by: darthcrUSAderworldtour07 at July 24, 2008 01:31 AM
---