« Obama Too Stupid To Know What July 4th Means Or Does Not Care! | Main | U.S. Army Established ~ Thank You from a Grateful Nation »
June 14, 2008
Taliban Free 1,200 in Attack on Afghan Prison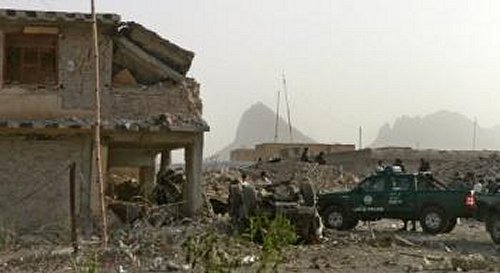 Taliban Free 1,200 in Attack on Afghan Prison
Carlotta Gall reported from Islamabad, Pakistan
Abdul Waheed Wafa contributed reporting from Kabul, Afghanistan.
In a brazen attack, Taliban fighters assaulted the main prison in the southern Afghan city of Kandahar on Friday night, blowing up the mud walls, killing 15 guards and freeing around 1,200 inmates.
Among the escapees were about 350 Taliban members, including commanders, would-be suicide bombers and assassins, said Ahmed Wali Karzai, the head of Kandahar's provincial council and a brother of President Hamid Karzai.
"It is very dangerous for security. They are the most experienced killers and they all managed to escape," he said by telephone from Kandahar.
A Taliban spokesman, Qari Yousuf Ahmadi, said that the attack was carried out by 30 insurgents on motorbikes and two suicide bombers, and that they had freed about 400 Taliban members, The Associated Press reported.
The breakout from Sarposa Prison will present enormous security challenges for Afghan and NATO forces surrounding Kandahar, President Karzai's home city but also the spiritual capital of the Taliban. Traditionally, Kandahar is home to the rulers of Afghanistan, and control of it is seen as critical to the government's hold on the entire country.
The city has been in a precarious situation since Taliban forces massed in the nearby district of Panjwai in 2006. Since then Canadian forces have struggled to secure the area, and the Taliban have repeatedly sought to gain a foothold in the districts surrounding the town.
The prison break is also likely to increase pressure on President Karzai, who is coming under increasing criticism at home and abroad for his faltering leadership and his inability to manage the country. Even as international donors pledged $21 billion in aid for Afghanistan this week, many of them have criticized his failure to tackle the problems of security and corruption.
The attack began at 9:20 p.m., when two truck bombs exploded at the prison gates, breaking down a part of the mud walls, Ahmed Karzai said. It seemed to be well planned, officials said. After the bombings, a group of fighters armed with rocket-propelled grenades and assault rifles mounted an attack, said a spokesman for the provincial governor. They then ran through the prison, breaking open the cell doors.
The prison lies on the west side of the city. Residents living about a half mile away in the center of town said the explosions broke windows in their street and that they could hear fighting raging for an hour after that.
Mr. Karzai said that the attackers focused their efforts on the political section of the prison, where the Taliban suspects were being held. There is also a section for ordinary criminals and one for some 80 female prisoners. Mr. Karzai said that the police and prison guards managed to prevent around 200 prisoners from escaping, but other officials contacted in the town said that every last prisoner had escaped.
While there were also ordinary criminals in the jail, families of many of the prisoners have said their relatives were swept up in military operations and wrongly imprisoned.
Villagers living near the prison said they saw prisoners running along the roads, and scattering into nearby villages, generally heading north and east to the districts of Dand and Argandab outside the city, a security official in the city, Abdul Haleem, said. He warned that the Taliban could be sheltering very close to the city.
Canadian troops, part of the NATO force that is based outside Kandahar, were deployed to the prison but arrived after the prisoners had escaped. Afghan Army, police and intelligence personnel were pursuing the prisoners in the surrounding villages, Mr. Karzai said.
The prison was recently the scene of unrest, with some 400 prisoners staging a hunger strike in May to protest their long detention without trial. Some had been held for as long as two years without trial, and some were being refused the right to appeal very harsh sentences, they said. More than 40 of the prisoners stitched their lips together with needle and thread to demonstrate their determination.
Some 300 women who came to protest outside the prison at the time said their relatives inside had been picked up by NATO and American military sweeps and were innocent but nevertheless held without trial for months and even years. Local elders and government officials negotiated an end to the protest and promised better conditions and justice. Yet, the jailbreak is likely to prove popular with many local families.
Taliban prisoners staged another escape from the prison several years ago by digging a tunnel from a cell. Officials at the time said some of the guards had been bribed to look the other way.
Another source of this:
Jail Blast Frees Hundreds Of Taliban
Nearly all of an estimated 1,150 prisoners fled when a Taliban suicide bomber blew open the main gate, officials said.
Eyewitnesses reported that the fighters fired several rockets at various parts of the mud-built prison.
"All the prisoners escaped. There is no one left," said Wali Karzai, the brother of President Hamid Karzai and the president of Kandahar's provincial council.
Militants first exploded a water tanker near the entrance to the gate of the prison, then several suicide bombers entered and blew themselves up, he added.
A shopkeeper who sells vegetables near the prison said he saw escaped prisoners run toward pomegranate and grape groves that lie behind it.
The blast caused an unknown number of casualties, prison director Abdul Qadir said.
"The Taliban used a truck to blow the gate open and all of the guards (at the gate) have been killed and are under rubble," he said.
As he spoke, bursts of gunfire could be heard in the background.
Officials with Nato's International Security Assistance Force said they were aware of the attack.
Sky News Asia correspondent Alex Crawford, speaking from the Afghan capital, Kabul, said: "This will be seen as a major propagana coup for the Taliban, who will certainly use it as such.
"It is also a blow to Nato and the fight against the militants, who have been claiming their influence is spreading throughout the country."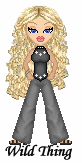 Wild Thing's comment.......
All the work our troops did to capture these terrorists. GRRRRRR And now they are all out of prison.

Posted by Wild Thing at June 14, 2008 03:48 AM
---
Comments
They're headed to GITMO for good chow, prayer beads and rugs, and soccer balls!!!
Posted by: darthcrUSAderworldtour07 at June 14, 2008 06:10 AM
---
"All the work our troops did to capture these terrorists. GRRRRRR And now they are all out of prison". - Chrissie
Forgive me Chrissie, but the Demoncrats would have let them loose anyhow.
Posted by: SSgt Steve, Republic of Texas at June 14, 2008 09:32 AM
---
Guess the Taliban heard about the Supreme Court decision and the two amnesty favoring presidential candidates.
Other than for intelligence needs, we should stop taking prisoners.
Posted by: TomR at June 14, 2008 01:39 PM
---
Darth yes and they got all of that. sheesh Well now they can just stop taking prisoners and shoot them instead, that is ok with me.
Posted by: Wild Thing at June 14, 2008 07:42 PM
---
SSgt Steve, Republic of Texas....yes your right. Thanks SSgt.Steve. Good to see you.
Posted by: Wild Thing at June 14, 2008 07:44 PM
---
Tom, I agree 100%. That would be the only reason to take a prisoner anymore now.
Posted by: Wild Thing at June 14, 2008 07:45 PM
---
Islamofascist kamikaze prison Taliboomers make headlines, but GITMO ... wareboarding is TORTURE? Am I missing something here NY SLIMES? The TV was OFF today and sick of Tim Russert this and that. He was an NBC liberal spin meister and enough is enough! NBC + GE = socialism, period!
Posted by: drstrangeloveb52isok at June 15, 2008 12:20 AM
---
drstrangeloveb52isok....well said my friend!!!!
Posted by: Wild Thing at June 15, 2008 04:12 AM
---