« McCain Proposes La Raza Town Hall Meeting With Obama | Main | Typical MoveOn ad Using An Innocent Baby »
June 17, 2008
Laura Ingraham's Show Today On Fox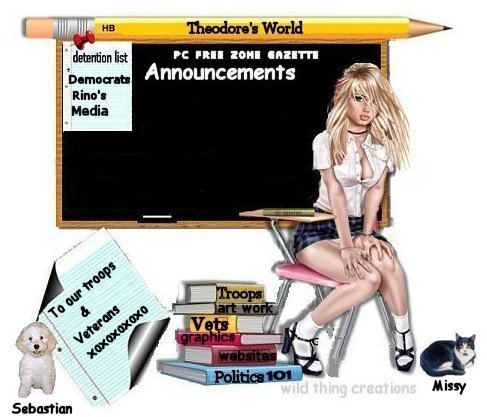 .
Today at 5PM EST
Rush Limbaugh will be a guest on Laura Ingraham's new Fox News Channel Show, "Just In."
I am so glad to see this. I want all our conservative talk show hosts to be supportive of each other. So this is
good news and the more they stick together the less chance the left will have trying to get rid of them.
Posted by Wild Thing at June 17, 2008 03:28 PM
---
Comments
Did ya know that KRLA AM 640 in LA axed her radio show last week? No explanation was given.
Posted by: cuchieddie at June 17, 2008 07:24 PM
---
Cuchieddie, I didn't know that thanks for letting me know.
Over here they still call her radio show Laura Ingraham but they have had guest hosts now going into the third week.
This is all just so disgusting how these conservatives are being treated.
Posted by: Wild Thing at June 17, 2008 11:17 PM
---