« Michelle Obama's Gospel Of Misery aka The Audacity of Hopelessness | Main | John Bolton: US should bomb Iranian camps »
May 06, 2008
God Bless Harrisburg, Pa.
A Few Good Men .... And Women
By 109th Mobile Public Affairs Detachment
May 5,2008

HARRISBURG, PA. - At a troop support rally Saturday at the Capital Building in Harrisburg, Pa., many local citizens were in attendance to show their respect for service members of the past, present and future. Radio personalities, musicians, members of the faith community as well as retired and current military officers spoke, prayed and sang to convey the value of freedom.
Brigadier General Jerry G. Beck, a National Guard Commanding General, noted, "I think it's important to continue to show support for the troops as we serve overseas. You often hear the negative effects that are going on in the media. But this is an opportunity for all of us to know we have the support of the people behind us. And I truly believe we do."
More than 100 people attended Saturday's rally.
In that same spirit, a representative from a local grocery chain handed a check for $200,000 to the United Service Organization from collections made in their stores earmarked for troop morale. It was one of five events engineered to reaffirm both to those serving in the war and Americans enjoying democracy at home that, indeed, 'freedom is not free.'
An unpopular war brought out many military advocates from all backgrounds and creeds that day. Most were from the Harrisburg area, but they were different in many ways. The biggest difference among the crowd, which likely reflects the population of the United States, was the various personal definitions for loyalty and patriotism.
Many participants remember their own service in the Vietnam War, and liken today's experiences to those that occurred in the '60s. A former Navy Seabee from 1968-1974, Tom Marone of Lewisberry said:
"it is incumbent upon us to support our troops and the mission equally, whether we completely agree with it or not. When individuals separate the two, a situation similar to Vietnam arises, and unfortunately it seems like that's what we're looking at right now."
A brother-in-arms, Taps Lauford of Mt. Holly said "I love these people here, the former GI's, their supporters, and those who love America. I didn't want another Vietnam, but that's what we got ourselves into." Lauford continued, "regardless of the bad politics and dishonest media, our men and women in uniform are doing good things and getting the job done."
Those policies do not push everyone away from reverence to their flag, as Rick Nunemacher of Harrisburg affirms. With a son on his third tour to the Middle East as a Captain in the active-duty Marine Corps, and the memory of his father's service in World War II, his beliefs hit close to home.
"I wouldn't feel any differently about my country if we found out the war was a mistake, that's what makes me a patriot." Nunemacher continued, "a patriot is loyal to his or her country; they put God, country and family first, and more importantly, they support the freedoms this country offers in spite of personal views."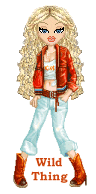 Wild Thing's comment.......
I love stories like this and seeing how strongly wonderful American's are supporting our awesome troops.

Posted by Wild Thing at May 6, 2008 03:55 AM
---
Comments
All towns and cities should be doing this! We should have Victory Gardens and rubber drives, like we did during WW 2, people need to get involved. I remember hearing all the stories my parents, grandparents, and other family members would tell us kids about how different things were than they are today. People thought and acted more mature than they do today. They had a much more difficult life (no AC, women couldn't work outside the home or wear pants, etc. for example), but everyone supported the wars we had. My great grandparents saw both sons, 2 sons in law go off to WW 2 and luckily, Thank God, they all came home alive. My own half great uncle went as well and came home alive, too. One actually survived Midway and one was on the Missouri when the Japanese surrendered. Those were times that made America cheer! We've lost that. We need to find it again.
Posted by: Lynn at May 6, 2008 05:15 AM
---
Thank you Chrissie, this is a bright spot this morning. I sure wish we could see more of it across the nation.
Posted by: Jack at May 6, 2008 08:55 AM
---
Chrissie- you and a couple of emails have started my day off well. I am very glad to read this story. That local grocery chain raising money for the USO is great.
There really are many small events like this all over America. They are seldom covered by the press, but a core of Americans actively support the troops. Most Americans say they do, but we just don't have anyone putting together a nationwide event. Memorial Day is coming and Rolling Thunder will do on a grand scale what the Patriot Guard Riders do everyday.
Posted by: TomR at May 6, 2008 10:48 AM
---
I'm afraid that if Barack Obama or Hillary Clinton is elected President along with a veto-proof Democratic Congress that events like this will be outlawed as "hate speech". In their minds, our military is committing murder, hate crimes, terrorism, and other atrocities.
A large majority of the country says that they want change. They should be careful of what they wish for. The changes that the Dems will impose on us will make the evolving Iraqi democratic government look good in comparison.
Posted by: Les at May 6, 2008 06:29 PM
---
Lynn yes it would be so wonderful. Thank you so much for sharing about family Lynn, I love hearing about them.
Posted by: Wild Thing at May 6, 2008 08:18 PM
---
Jack me too, it is heart warming and makes me so happy.
Posted by: Wild Thing at May 6, 2008 08:20 PM
---
Posted by: Wild Thing at May 6, 2008 08:21 PM
---
Les if they do that, then I will be arrested one day because I will not stop if I have a chance to go to a support the troops rally. I will have to blog from a cell I guess. haha I pray that never happens.
Posted by: Wild Thing at May 6, 2008 08:23 PM
---
Our 250 Founding Fathers were brilliant in moving our nation's Capital OUT of Filthadelphia... and the Key Stone State patriots did the same in Harrisburg! Philly was occupied by Red Coats and the women... loved it?
Posted by: darthcrUSAderworldtour07 at May 8, 2008 12:11 AM
---