« General Petraeus vs. UnAmerican Democrats | Main | You Can Say Thank you General David Petraeus »
April 08, 2008
Petty Officer Michael A. Monsoor
To a true American Hero,
Rest in Peace and may God bless and take care of you and your family. Your sacrifice will never be forgotten. ~ Wild Thing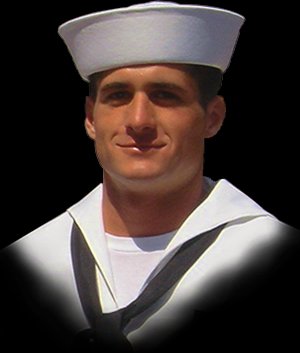 NAVY MA2 MICHAEL A. MONSOOR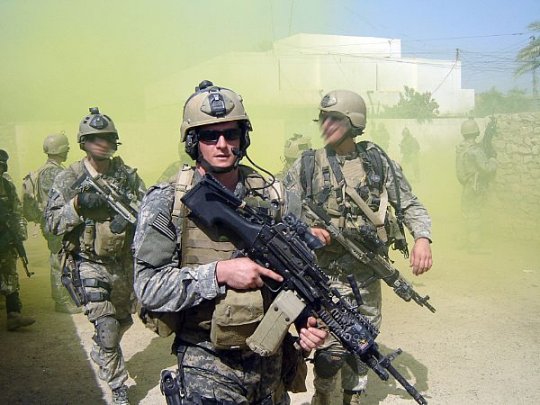 080403-N-xxxxX-002 - In an undated file photo provided by the U.S. Navy, Master-At-Arms 2nd Class (SEAL) Michael A. Monsoor participates in a patrol in support of Operation Iraqi Freedom. Monsoor has been awarded the Medal of Honor posthumously for diving onto a grenade to save his teammates in Ar Ramadi, Iraq on Sept. 29, 2006. Monsoor also received the Silver Star for his actions in May during the same deployment in 2006 when he exposed himself to heavy enemy fire to rescue and treat an injured teammate. A White House presentation ceremony is scheduled for April 8, 2008. Photo courtesy Monsoor family (Released)
President Bush Attends Medal of Honor Ceremony for Petty Officer Michael A. Monsoor, U.S. Navy
CLICK Video to watch Ceremony

Summary of Action Petty Officer Second Class (SEAL) Michael A. Monsoor For actions on Sept. 29, 2006
Petty Officer Michael A. Monsoor, United States Navy, distinguished himself through conspicuous gallantry and intrepidity at the risk of his life above and beyond the call of duty as a Combat Advisor and Automatic Weapons Gunner for Naval Special Warfare Task Group Arabian Peninsula in support of Operation Iraqi Freedom on 29 September 2006. He displayed great personal courage and exceptional bravery while conducting operations in enemy held territory at Ar Ramadi Iraq.
During Operation Kentucky Jumper, a combined Coalition battalion clearance and isolation operation in southern Ar Ramadi, he served as automatic weapons gunner in a combined SEAL and Iraqi Army (IA) sniper overwatch element positioned on a residential rooftop in a violent sector and historical stronghold for insurgents. In the morning, his team observed four enemy fighters armed with AK-47s reconnoitering from roads in the sector to conduct follow-on attacks. SEAL snipers from his roof engaged two of them which resulted in one enemy wounded in action and one enemy killed in action. A mutually supporting SEAL/IA position also killed an enemy fighter during the morning hours. After the engagements, the local populace blocked off the roads in the area with rocks to keep civilians away and to warn insurgents of the presence of his Coalition sniper element. Additionally, a nearby mosque called insurgents to arms to fight Coalition Forces.
In the early afternoon, enemy fighters attacked his position with automatic weapons fire from a moving vehicle. The SEALs fired back and stood their ground. Shortly thereafter, an enemy fighter shot a rocket-propelled grenade at his building. Though well-acquainted with enemy tactics in Ar Ramadi, and keenly aware that the enemy would continue to attack, the SEALs remained on the battlefield in order to carry out the mission of guarding the western flank of the main effort.
Due to expected enemy action, the officer in charge repositioned him with his automatic heavy machine gun in the direction of the enemy's most likely avenue of approach. He placed him in a small, confined sniper hide-sight between two SEAL snipers on an outcropping of the roof, which allowed the three SEALs maximum coverage of the area. He was located closest to the egress route out of the sniper hide-sight watching for enemy activity through a tactical periscope over the parapet wall. While vigilantly watching for enemy activity, an enemy fighter hurled a hand grenade onto the roof from an unseen location. The grenade hit him in the chest and bounced onto the deck. He immediately leapt to his feet and yelled "grenade" to alert his teammates of impending danger, but they could not evacuate the sniper hide-sight in time to escape harm. Without hesitation and showing no regard for his own life, he threw himself onto the grenade, smothering it to protect his teammates who were lying in close proximity. The grenade detonated as he came down on top of it, mortally wounding him.
Petty Officer Monsoor's actions could not have been more selfless or clearly intentional. Of the three SEALs on that rooftop corner, he had the only avenue of escape away from the blast, and if he had so chosen, he could have easily escaped. Instead, Monsoor chose to protect his comrades by the sacrifice of his own life. By his courageous and selfless actions, he saved the lives of his two fellow SEALs and he is the most deserving of the special recognition afforded by awarding the Medal of Honor.
080314-N-3404S-115 Pentagon, Washington, D.C. (March 14, 2008) – Medal of Honor prepared for presentation posthumously to Master-At-Arms 2nd Class (SEAL) Michael A. Monsoor who sacrificed himself to save his teammates during combat operations in Iraq, Sept. 29, 2006. Medal is pictured with the Navy Special Warfare (SEAL) Trident. The parents of Master-At-Arms 2nd Class (SEAL) Michael A. Monsoor will accept the nation's highest military honor on behalf of their son during a White House ceremony April 8, 2008. Monsoor is the first Navy SEAL to earn the Medal of Honor for actions in Iraq and the second Navy SEAL to receive the award since Sept. 11, 2001. Monsoor is the fifth armed forces service member to receive the Medal of Honor since the beginning of Operations Enduring Freedom and Iraqi Freedom. U.S. Navy photo by Mr. Oscar Sosa (Released)
Posted by Wild Thing at April 8, 2008 07:27 PM
---
Comments
There are no words to describe these actions. They have all been mentioned above. I have read many MOH citations and there is a similar thread in all of these incidences. A selfless determination to save their Buddies. It is neither planned nor thought about beforehand, it is just done in that instant in time....
The calibre of these individuals, these MEN speak volumes about us as a Country. I pray to god that we will always have them.
I think about Kennedys inaguration speech, 'Ask not what your country can do for you but what you can do for your country.'
Uncommon valour is still common virtue.
Posted by: Mark at April 8, 2008 09:46 PM
---
Posted by: Wild Thing at April 8, 2008 11:19 PM
---
C-Span wouldn't show this so THANK-YOU WT for reminding US that FREEDOM ISN'T FREE!
Amen to John 15:13 and John 3:16!!
Posted by: darthcrUSAderworldtour07 at April 9, 2008 12:04 PM
---
SEAL Michael Monsoor represents the character of all our troops. Thamk You and God Bless you Michael.
Posted by: TomR at April 9, 2008 02:34 PM
---