« Weathermen Terrorist Bill Ayers Has a Blog | Main | Does Michelle Obama Have The Wright Stuff? NO, She Is Not Ready For Prime Time »
April 18, 2008
Maupin's Parents Told Son's Captors Are in U.S.Custody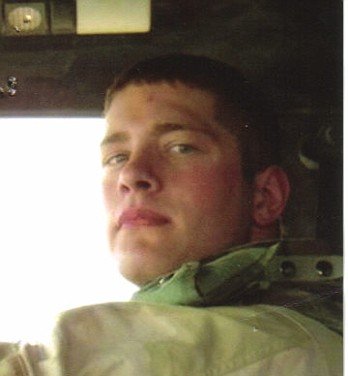 Army officials have told the parents of Sgt. Matt Maupin that some of the Iraqis believed to be responsible for their son's capture four years ago are in custody, the Cincinnati Enquirer reported Thursday.
"I know that there are at least two who are supposed to be put on trial, if they haven't been already," Keith Maupin, father of the Ohio soldier, told the Enquirer. Maupin's remains were found March 20 in Iraq by U.S. soldiers, nearly four years after he was captured in a convoy attack near the Baghdad airport.
Keith Maupin and the soldier's mother, Carolyn Maupin, left Cincinnati on Wednesday for Washington, where they will have a full day of briefings from Pentagon officials on their son's disappearance, the paper reported.
The soldier's father told the Enquirer that he expected to learn more Thursday about the Iraqi insurgents believed to be responsible for the then-20-year-old Army reservist's capture; and more about how and when their son died.
They also will have a video conference with soldiers from the 1st battalion, 21st Infantry Regiment who discovered Maupin's remains on March 20 northwest of Baghdad, working on a tip from an Iraqi civilian, the Enquirer reported.
Keith Maupin said he was told by Army officials soon after the remains were discovered that some of those believed responsible for their son's capture and death had been detained, the Enquirer reported.
The Maupins plan to return to Cincinnati on Friday to continue with planning for their son's visitation and funeral, the paper wrote.


Wild Thing's comment........
Hopefully knowing that some of SSgt Maupin's captors are in prison will bring some comfort to the Maupin Family. I hope they put these terrorists to death and they don't sit in jail for years and years.
Posted by Wild Thing at April 18, 2008 02:47 AM
---
Comments
"Do unto others as they did unto him !!!"
Posted by: darthcrUSAderworldtour07 at April 18, 2008 04:04 AM
---
Eye for an eye; tooth for a tooth.
I hope this helps to give some comfort to Maupins parents and family. some closure.
How tragic the way he died, but he is at peace now.

Posted by: Lynn at April 18, 2008 05:27 AM
---
Darth, exactly and I hope they do too.
Posted by: Wild Thing at April 18, 2008 07:19 PM
---
Lynn, I agree this has to help them feel a tiny bit better knowing the ones that did this to their son have been caught.
Posted by: Wild Thing at April 18, 2008 07:21 PM
---