« Bush to Appear on 'Deal or No Deal' to Surprise US Soldier | Main | Sign Language for Islamists »
April 20, 2008
Hamas Says Carter Visit a Boost to Militants' Legitimacy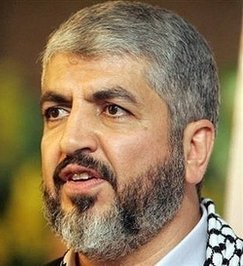 Khaled Meshaal

Carter Meets Hamas Chief in Syria
Former President Carter defied U.S. and Israeli warnings and met Friday with the exiled leader of Hamas and his deputy, two men the U.S. government has labeled terrorists and Israel accuses of masterminding attacks that have killed hundreds of civilians.
Carter is the most prominent American to hold talks with Khaled Mashaal, whose Palestinian militant group claimed new legitimacy from the meeting along with two other sessions the Nobel laureate held with Hamas leaders in the Middle East this week.
"Political isolation (of Hamas) by the American administration has begun to crumble," Mohammed Nazzal, a top figure in Hamas' political bureau, told The Associated Press after Friday's meeting at Mashaal's Damascus office.
A senior Hamas official in Damascus, speaking on condition of anonymity because he was not authorized to represent the group publicly, described the meeting as "warm."

But he said Carter did not receive a response to either of the two requests the former president made in the session: that Hamas halt its rocket attacks against Israel, and agree to a meeting with Israeli Deputy Prime Minister Eli Yishai to discuss a prisoner exchange.
Underscoring the impression that Carter did not win any concessions, Hamas said Friday that kidnapped Israeli soldier Gilad Shalit will "not see the light" until Palestinian prisoners are also released in an exchange.
Carter's convoy arrived at Mashaal's office for the meeting under tight security, and reporters were prevented from getting near the site. The meeting was closed to media, and Carter was not available for comment.
He says Hamas, which controls the Gaza Strip, must be engaged in order to achieve peace between Israel and the Palestinians.
The controversy over his visit highlights two different approaches to foreign policy. Some, like Carter, believe that is impossible to resolve a conflict without engaging all parties, even those responsible for attacks on civilians. Others, including the Bush administration, contend that such meetings give credibility to hard-line militants and allow them to play for time when they are not serious about peace.
Echoing criticism from Secretary of State Condoleezza Rice before the trip, State Department spokesman Sean McCormack suggested Friday that Carter had opened himself up to "exploitation" by both Hamas and the Syrian government.
"We find it very odd that one would encourage to have a conversation between the Israeli government and Hamas, which doesn't even recognize the right of the Israeli government to exist," McCormack said. "Is that really the basis of a conversation?"
Several members of Congress also urged Carter not to meet Hamas leaders, saying it would confer legitimacy on the group behind dozens of suicide bombings and other attacks that have killed some 250 Israelis.
"We have a policy in this country about Hamas. And he is just deliberately undermining that policy, and it's wrong," Rep. Sue Myrick, R-N.C., told Fox News on Friday, calling for the State Department to revoke the former president's passport.
Friday's meeting, which followed a session between Carter and Syrian President Bashar Assad, was the first public contact between a prominent American figure and Hamas officials since the Rev. Jesse Jackson met with Mashaal in Syria in 2006.
The U.S. government has no contact with Hamas after designating it a terrorist organization in 1995 _ an official label that means any financial or business transactions with the group are illegal. The government has also blacklisted Mashaal and his deputy, Moussa Abu Marzouk, making it illegal to conduct any transactions with them.
Marzouk, who attended Friday's meeting with Carter, has been accused of organizing a network of Islamic charities to funnel money to Hamas. He spent two years in prison in a New York jail after his name appeared on a list of people suspected of terrorist activity. He was deported in 1997.
Hamas official Mushir Masri, in a fiery speech Friday to thousands of Hamas supporters in Gaza, said the meetings with Carter were proof that Hamas was not a terrorist group but a national liberation movement.
Heading the Hamas delegation in Cairo were Gaza leaders Mahmoud Zahar and Said Siyam. "This meeting is a message to those who don't recognize Hamas' legitimacy as a movement," Zahar said
In Cairo, Hamas spokesman Taher Nuhu told The Associated Press that the purported Thursday meeting would be "a recognition of the legitimacy" of Hamas' victory in the Palestinians' parliamentary election in 2006.
"We do not claim we are the only legitimate group there, but we are an integral part whose legitimacy was manifested in the elections," Nuhu said.
Hamas, which has ruled Gaza since its bloody takeover last June, opposes peace negotiations with Israel and is committed to the Jewish state's destruction. The Islamic militant group has killed some 250 Israelis in suicide bombings and is branded a terror organization by the U.S. and Israel.
.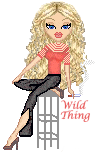 Wild Thing's comment........
He really should be arrested for treason, this has gone on for far too long. It is shocking what our government allows this terrorist sympathizer and Jew hater to get away with.
Posted by Wild Thing at April 20, 2008 03:55 AM
---
Comments
This guy is right--it does.
Carter had NO business going there and speaking on our "behalf." No one asked him to.
He just gave us a black eye, a bloody nose and a fat lip.
Senile old fart.
He never learned that you don't poke sleeping snakes!
Posted by: Lynn at April 20, 2008 07:26 AM
---
And it has increased Carter's illegitimacy!
Posted by: PeteSuj at April 20, 2008 09:15 AM
---
How can Jimmy Carter give legitimacy to anything? He's a has-been who's been shunned by even the Democrats until he came out with his rabid hatred of Bush. He'll be used by the Democrats while Bush is in office but then they'll cast him aside as even they're embarrassed by him.
Posted by: BobF at April 20, 2008 09:44 AM
---
So Jimmy had two requests, both of which were denied by Hamas. But Hamas got some mileage having an Ex US President, albeit a largely descredited one, recognize and negotiate with them. I guess Jimmy hates America because he was defeated and outshined by the best President America has had since Teddy Roosevelt.
Posted by: TomR at April 20, 2008 10:09 AM
---
TomR--I agree 110% Jimmuh as a big Ronald Reagan chip on his narrow little shoulder.
Posted by: sierrahome at April 20, 2008 10:48 AM
---
Just what the world needs is Hamas having some credibility. And the Americans will get the blame afterall, Carter belongs to us. Not by design, of course but by default.
What do you expect would happen if Hamas took Carter Hostage for say some ransom, ... the possibilities of this scenario would be endless and fun to conjure up at the same time.
Naw, wouldn't happen that would be too much fun. I think it was Dick Cheney who said, 'You don't take hostages unless you plan to shoot them.'
Hell, he can't last too much longer... can he ?
Posted by: Mark at April 20, 2008 12:01 PM
---
Dhimmi Carter does not speak for me.
Posted by: Rick at April 20, 2008 02:59 PM
---
I totally agree. And as a further note on Osama's errr Obama's remark that he would withdraw from Iraq regardless of what the General's say or tell him,perhaps it is time for the joint chiefs of staff to issue a statement to the "commander in chief" and congress that they will do what is in the best interest of the nation and do whatever is needed to preserve our freedom. I have far more respect and faith in our military leaders than in the politicians. I would put my freedom in their hands before any elected politician.
Posted by: Bob at April 20, 2008 06:10 PM
---
Lynn, exactly, that is what Carter would need brain surgery to understand. What he did they will take and use against us. Just like the terrorists said they won in Gaza when it was just Olmert being a weak jerk and making the Jews move out.
Posted by: Wild Thing at April 20, 2008 06:40 PM
---
PeteSuj, good way to say it. It has your so right.
Posted by: Wild Thing at April 20, 2008 06:42 PM
---
BobF, your right, even the dems don't want him. LOL Only the terrorists want him just to use him, but they are too stupid and don't get they Carter is our enemy too.
Posted by: Wild Thing at April 20, 2008 06:44 PM
---
Tom, haha good one.
I read someplace that Carter's wife agrees with all of this too. So she is just like he is about this stuff.
Posted by: Wild Thing at April 20, 2008 06:46 PM
---
Sierrahome, that too, I bet he is totally jealous of Reagan.
Posted by: Wild Thing at April 20, 2008 06:48 PM
---
Mark, I am going to absolutely LOVE thinking about that. All kinds of things in my mind already about it.
Petitions to the hamas please KEEP him we don't want him back. hahahhaa
Posted by: Wild Thing at April 20, 2008 06:50 PM
---
Rick yes he doesn't speak for any of us, good one. Well maybe for a few sickos that hate America. But not many.
Posted by: Wild Thing at April 20, 2008 06:52 PM
---
Bob, I agree soooo much, I wish they would do that.
I too trust them more then some politician. Thanks!
Posted by: Wild Thing at April 20, 2008 06:56 PM
---
Hamas loves Carter and has endorsed Obama for president. Doesn't THAT make you think.
Posted by: Seane-Anna at April 20, 2008 10:35 PM
---
Seane-Anna, yes if Obama wins we are doomed for sure, and our country may never be the country again we know and love.
If Hillary wins we are doomed too in a little different way.

Seane-Anna none of it is good.
Posted by: Wild Thing at April 20, 2008 11:35 PM
---
Traitor - In - Chief Jihad Carter is ... SYRIAous, eh? And this former U.S. PRESIDENT was a U.S. Naval Officer? Another Benedict Arnold!
Posted by: darthcrUSAderworldtour07 at April 21, 2008 02:08 AM
---
Darth, yes he sure is a Benedict Arnold.

Like your SYRIAous. haha good one
Posted by: Wild Thing at April 21, 2008 04:27 AM
---
Posted by: darthcrUSAderworldtour07 at April 21, 2008 05:38 AM
---
Muslims Against Sharia Urge Support for Sue Myrick's "Wake Up America" Initiative
Wake Up America
1. Investigate all military chaplains endorsed by Abdurahman Alamoudi, who was imprisoned for funding a terrorist organization.
2. Investigate all prison chaplains endorsed by Alamoudi.
3. Investigate the selection process of Arabic translators working for the Pentagon and the FBI.
4. Examine the non-profit status of the Council on American-Islamic Relations.
5. Make it an act of sedition or solicitation of treason to preach or publish materials that call for the deaths of Americans.
6. Audit sovereign wealth funds in the United States.
7. Cancel scholarship student visa program with Saudi Arabia until they reform their text books, which she claims preach hatred and violence against non-Muslims.
8. Restrict religious visas for imams who come from countries that don't allow reciprocal visits by non-Muslim clergy.
9. Cancel contracts to train Saudi police and security in U.S. counterterrorism tactics.
10. Block the sale of sensitive military munitions to Saudi Arabia.

Muslims Against Sharia urge every American to send a letter of support to Congresswoman Myrick. Sample letter is provided below.
==========================
The Honorable Sue Myrick
230 Cannon House Office Building
Washington, D.C. 20515
Phone:(202) 225-1976
Fax:(202) 225-3389

Dear Congresswoman Myrick,
As an American who is concerned with issue of terrorism, I applaud your efforts to prevent radical Islam from infiltrating American society. I wholeheartedly support your "Wake Up America" plan, as well as other initiatives of The Anti-Terrorism Caucus. You bring honor to the title of the United States Representative.

Sincerely,

Signature
Name
Contact info (optional)
==========================
Please print out, sign, and mail or fax this letter to Congresswoman Myrick at the address / fax above. Feel free to modify the letter as you see fit.
http://muslimsagainstsharia.blogspot.com/2008/04/muslims-against-sharia-urge-support-for.html
Posted by: Muslims Against Sharia at April 22, 2008 02:51 PM
---