« Obama Logo ~ Make Your Own ~ LMAO | Main | Obama's Family ~ Not Like Yours and Mine »
April 12, 2008
China Olympic News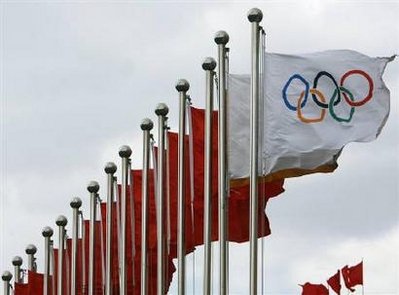 China: Plot on Olympic athletes foiled
April 10th
China said Thursday it had uncovered a criminal ring planning to kidnap athletes and others at the Beijing Olympic Games.

Thirty-five members of a ring based in the restive western Xinjiang region were arrested, Ministry of Public Security Spokesman Wu Heping told a news conference.

"We face a real terrorist threat," Wu said. The arrests took place between March 26 and April 6, he said.

Since the Sept. 11, 2001, terror hijackings, China has tried to portray the simmering separatist rebellion in Xinjiang as being fueled by terrorist organizations in Central Asia and the Middle East. But evidence made public has been scarce.

Western embassies asked Beijing for more information after authorities said they broke up an attempt to hijack a plane in western China last month but so far no evidence has been provided, diplomats have said.

On Thursday, Wu said the ring was plotting to kidnap athletes, foreign journalists and other visitors to the August Games. He added that police had also confiscated almost 22 pounds of explosives and eight sticks of dynamite and "jihadist" literature in the latest raids in Urumqi, the capital of Xinjiang.

Wu also provided further details on a second group arrested in January, alleging they had been manufacturing explosives and were plotting to attack hotels, government offices and military targets in Shanghai, Beijing and other cities.

Wu said the gang had been acting on orders from a radical Islamic Xinjiang independence group, East Turkestan Islamic Movement.

While the United States has labeled the East Turkestan Islamic Movement a terrorist organization, the State Department alleges widespread abuses of the legal and educational systems by the communist authorities to suppress Uighur culture and religion.
Note the double-speak of Rogge!!!

Athletes who take Tibet stand 'face Olympic cut'
April 11th
Times Online
Athletes who display Tibetan flags at Olympic venues — including in their own rooms — could be expelled from this summer's Games in Beijing under anti-propaganda rules.

Jacques Rogge, the president of the International Olympic Committee (IOC), said that competitors were free to express their political views but faced sanctions if they indulged in propaganda.

He accompanied those comments with an admission that the Games were in "crisis" after pro-Tibet protests engulfed the Olympic torch relay.

Mr Rogge's call for Beijing to abide by its promise to address human rights was given short shrift by Beijing, which bluntly told him to keep politics out of the Games.
Japan says no to Chinese torch guards
April 11th
TOKYO
Japan will not allow the squad of Chinese flame guards to intervene with the Beijing Olympic torch's progress when it arrives in a Japanese city this month, the national police head was quoted as saying on Friday.

"We should not violate the principle that the Japanese police will firmly maintain security," Kyodo news agency quoted Shinya Izumi, head of the National Public Safety Commission, as saying.

"We do not know what position the people who escorted the relay are in," Izumi was quoted as saying. "If they are for the consideration of security, it is our role."

The torch is set to arrive in Nagano, central Japan, where the Winter Games were hosted in 1998, on April 26, after passing through Buenos Aires, Mumbai, and Canberra, among other cities.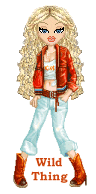 Wild Thing's comment.......
There is a lot happening regarding ithe Olympics so I thought I would start to keep a record of news that is important about it.
Posted by Wild Thing at April 12, 2008 02:47 AM
---
Comments
The Japs and Chicoms hate one another going back to the beginning of World War II after the rape of Nanking in ... 1931! (NOT 1941)!!
Posted by: darthcrUSAderworldtour07 at April 12, 2008 06:58 AM
---
Whatever happened to that the Olympics are games of peace? It's just athletes having fun and learning about each other's cultures?
Politics have gotten in the way and ruined them.
It's suppose to be for fun.
Posted by: Lynn at April 12, 2008 06:59 AM
---
Yes, the Olympics should be just about the athletes and sporting events but those days are long gone. China wanted to host the 2008 Summer Olympics. Now, they may be beginning to understand that saying about being careful of what you wish for.
The magnifying glass of the Internet with it's blogs will highlight every flaw in China's human right's violations including their treatment of Tibet and censorship of the Olympic athletes.
I am against any boycott of the Olympics as it is still a worthwhile global sporting event and show of international athletic achievement. Let the games begin and the use of every opportunity to embarrass the Chinese government for it's human rights violations. Heads of government or their representatives should attend the opening ceremony for the sake of all of the athletes. They can then return home and publicly chastise the Chinese government all they want during and after the Olympic events.
Forget the pathetic and biased MSM coverage. All Internet and blog coverage of the Olympic events should also include mention of Tibet, censorship, and oppression by the Chinese government. I'm sure that the athletes and visitors to the Olympics will bring home many stories of the watchful eyes and ears of the Chinese military and security forces.
Posted by: Les at April 12, 2008 02:52 PM
---
Darth thank you for the information.
Posted by: Wild Thing at April 12, 2008 11:36 PM
---
Lynn I agree, it is not meant to be about the athletes.
Posted by: Wild Thing at April 12, 2008 11:38 PM
---
Les, I agree great comment, thank you, it would be very unfair to the athletes to boycott the Olympics. That is what Jimmy Carter did and I will never forgive him for what he did to our American athletes.
Posted by: Wild Thing at April 12, 2008 11:42 PM
---
PS: The host Chicommies Olympic uniforms are made by and sold in WAL*MARTS everywhere in the good ole USA? BEWARE of the future PANDA BEAR NATION WT! Did imperialists know that panda bears are actually raccoons? Hmmmm?
Posted by: darthcrUSAderworldtour07 at April 13, 2008 12:17 AM
---
Darth, hahaha This is one Olympics I will not be spending one cent on any merchandise.
We went to the Olympics when we were living in Los Angeles and it was such fun to go to a lot of the events. sigh that was a long time ago, yikes time flys.
Posted by: Wild Thing at April 13, 2008 05:25 AM
---
ABC's Peter Uberoth did a magnificant job with those LA Olypmics back then. Now you have a Communist Chicom DICTATOR running this STAGED show, eh? - Ping Pong Balls 2008
Posted by: darthcrUSAderworldtour07 at April 13, 2008 06:08 AM
---
Oops not 1931 but 1937-1938
Posted by: Mark at April 13, 2008 09:00 AM
---