« Can You Hear Me Now? | Main | Iran 'behind Green Zone attack' ~ Gen.David Petraeus »
March 25, 2008
Two Navy Ships
USS REAGAN
Seeing it next to the Arizona Memorial really puts its size into perspective...................ENORMOUS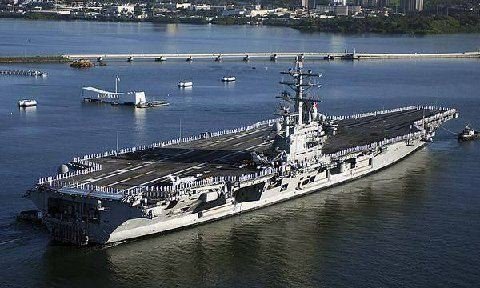 BEAUTIFUL!
When the Bridge pipes "Man the Rail" there is a lot of rail to man on this monster: shoulder to shoulder, around 4.5 acres. Her displacement is about 100,000 tons with full complement.
Capability
Top speed exceeds 30 knots, powered by two nuclear reactors that can operate for more than 20 years without refueling
1. Expected to operate in the fleet for about 50 years
2. Carries over 80 combat aircraft
3. Three arresting cables can stop a 28-ton aircraft going 150 miles per hour in less than 400 feet
Size

1. Towers 20 stories above the waterline
2. 1092 feet long; nearly as long as the Empire State Building is tall
3. Flight deck covers 4.5 acres
4. 4 bronze propellers, each 21 feet across, weighing 66,200 pounds
5. 2 rudders, each 29 by 22 feet and weighing 50 tons
6. 4 high speed aircraft elevators, each over 4,000 square feet
Capacity
1. Home to about 6,000 Navy personnel
2 Carries enough food and supplies to operate for 90 days
3. 18,150 meals served daily

4. Distillation plants provide 400,000 gallons of fresh water from sea water daily, enough for 2000 homes
5. Nearly 30,000 l light fixtures and 1,325 miles of cable and wiring 1,400 telephones
6. 14,000 pillowcases and 28,000 sheets
7. Costs the Navy approximately $250,000 per day for pier side operation

8. Costs the Navy approximately $25 million per day for underway operations (Sailor's salaries included).

US Navy welcomes the USS Bill Clinton
Sunday July 2nd 2006 Vancouver, BC, Headed for Seattle, WA., the US Navy welcomed the latest member of its fleet today.
The USS William Jefferson Clinton (CVS1) set sail today from its home port of Vancouver, BC.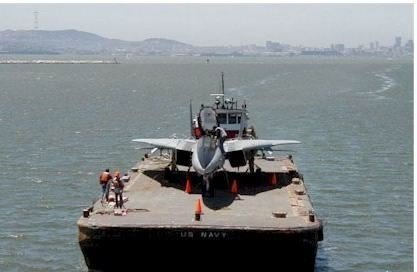 The ship is the first of its kind in the Navy and is a standing legacy to President Bill Clinton "for his foresight in military budget cuts" and his conduct while president.
The ship is constructed nearly entirely from recycled aluminum and is completely solar powered with a top speed of 5 knots.
It boasts an arsenal comprised of one (unarmed) F14 Tomcat or one (unarmed) F18 Hornet aircraft which although they cannot be launched or captured on the 100 foot flight deck form a very menacing presence.
As a standing order there are no firearms allowed on board.
The 20 person crew is completely diversified, including members of all races, creeds, sex, and sexual orientation.
This crew, like the crew aboard the USS Jimmy Carter, is specially trained to avoid conflicts and appease any and all enemies of the United States at all costs!
An onboard Type One DNC Universal Translator can send out messages of apology in any language to anyone who may find America offensive. The number of apologies are limitless and though some may sound hollow and disingenuous, the Navy advises all apologies will sound very sincere.
The ship's purpose is not defined so much as a unit of national defense, but instead in times of conflict, the USS Clinton has orders to seek refuge in Canada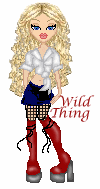 Wild Thing's comment.......
LMAO I love it.

....Thank you Lynn for sending this to me.
Posted by Wild Thing at March 25, 2008 02:45 AM
---
Comments
LOL!! Love the USS William Jefferson Clinton (CVS1)!!!
Posted by: yankeemom at March 25, 2008 08:41 AM
---
Anthing more than a 'Garbage Scow' would be too much of a tribute to the two Worst Presidents ever.
Posted by: Mark at March 25, 2008 08:53 AM
---
Love it! I sent it to my youngest. A sailor with HSC-8 "Eightballers" in San Diego. He spent a week on the Reagan last month. Thank You.
Posted by: Jim Warren at March 25, 2008 09:49 AM
---
The USS Billy Clinton. Stocks lots of penicillion to treat STDs from it's diverse crew's visits to Third World liberty ports.
Posted by: TomR at March 25, 2008 10:51 AM
---
Touché Lynn, thanks WT. The Democtrats ideal of national defense is deferring it all to the UN and the Hague and their sending U.S. conscripts to do the fighting.
Posted by: Jack at March 25, 2008 02:38 PM
---
Those ships are so big you don't even know you are at sea. I spent 6 months on the Independance, CVA-62, when before I was usually on a APA's or an LST(flat bottom ship) all Troop Transports and they rock and roll all over the place in a sea with maybe 10-15 foot swells, but a Carrier is different you damn near have to be in Hurricane to make that thing take a roll. The first time at sea on the Carrier I didn't realize it for about an hour, I thought we were still tied to the dock.
The Marine compartment, at least ours, was right below the Flight deck, and the first time they had Night-flight ops (about 3 AM) When the first Catapault went off, My god, I thought the whole damn ship had exploded. But other than that they are great ships. You can meet someone one day and practically never run into him again. The Mess decks are in operation 24/7, and you can eat anytime you want.
Manning the rails when coming into a port, is done with Personnel not on duty, but everyone has to be in the UD, whether you actually man the rails or not. But it is a real thrill, and you are so high off the water, it is an imprressive sight.
Posted by: Mark at March 25, 2008 04:39 PM
---
Yankeemom, hahaha glad you saw this.
Posted by: Wild Thing at March 25, 2008 06:17 PM
---
Mark, good one....."'Garbage Scow'. Yes for both Carter and Clinton.
Posted by: Wild Thing at March 25, 2008 06:18 PM
---
Jim I am so glad, good idea. That is wonderful that he was on the Reagan last month too. Thank you for sharing about your son. God bless him and keep him safe. And a big thank you to him too.
Posted by: Wild Thing at March 25, 2008 06:23 PM
---
Tom, LOL so true they better do that too.
Posted by: Wild Thing at March 25, 2008 06:24 PM
---
Jack yes, your right, and those Democrats can kiss my glutes too, I truly can't stand them.
Posted by: Wild Thing at March 25, 2008 06:26 PM
---
Mark, thank you so much for sharing,wow that is really something about the Catapault and where you were located.
Nick was on the USS Kula Gulf Carrier.
Posted by: Wild Thing at March 25, 2008 06:38 PM
---