« Mahdi Army Attacks Opposition and Iraq Leadership | Main | Muqtada al-Sadr Orders Iraq PM Out Of Basra »
March 27, 2008
The Bunker Notebook ~ News From In Country
This Category Bunker Notebook at Theodore's World,
will be about the things shared in emails from
our troops and other Americans that are
located in Iraq and Afghanistan.

Theodore's World is very aware of how
loose lips endanger our troops and other Americans
working in the hot zones, so at all times great care will be
taken in how much information is posted.

Some notes will be directly from the troops
and other notes from those such
as employees with Halliburton and others..
.

A note from my friend and employee with Haliburton in Baghdad:
" This has been a rough few days. I'm not in the Green Zone, but am near enough to hear the bombs that have fallen there constantly today. I was just outside and there are gunbattles going on in this part of town. I heard more than one. I hope the good guys are winning.

The coalition is standing down and letting Iraq handle this and Iraq wants to. This is a testament to how well the coalition has trained them. They would never have been able to do something like this a year ago.

I just think that letting Mookie live is going to have a real negative impact on Iraq in the future. - Wild Thing email back.

Oh, I've never favored that little creep taking one more breath. But we're not even sure he is alive right now. Some "spokesman" in Tehran is doing all of his talking right now. It's all very strange. The Mehdi Army is getting its marching orders from Iran, so it'll be interesting to see what they do.

It's just after midnight in Baghdad and unfortunately, just when I thought it had quieted down, I head a couple more mortars a few minutes ago.

Maliki has issued an ultimatum that the Mehdi-Scum has 72 hours to turn in their weapons. I'm in favor of the US forces dropping a few very loud messages off in Tehran, personally. Even terrorists have to rest and those cockroaches have been busy today.

This latest attack I feel will have a good ending. It just might be a bit rough getting there. "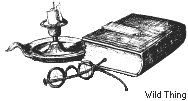 Posted by Wild Thing at March 27, 2008 12:45 AM
---
Comments
Screw the Green Zone! Make Iraq a RED ZONE!! After all, they declared JIHAD on US first and we're just infidels, eh?
Posted by: drstrangeloveb52isok at March 27, 2008 02:55 AM
---
The US needs to strike Iran.
Posted by: TomR at March 27, 2008 08:06 AM
---
My step nephew Larry (Navy Seabee, heavy equipment operator) left for Iraq on Tuesday.
My nephew David (or Boog) will be right smack dab in the middle of Baghdad as an Army mechanic with the 54th and his brother Jeff (I call him Jeffy)will be leaving soon from Fort Carson as a truck driver in Iraq. God, I worry. I worry for safe return of all soldiers and that we can end this war so our grandchildren and great grandchildren don't have to fix it later because our government couldn't put its act together.
Posted by: Lynn at March 27, 2008 11:26 AM
---
They are getting bold in Iran because they know Bush is leaving and that any one of the three Democrats running right now will make nice with them. Tom, you are so right, the candyassed indecisevness has left this mess.
Sorry Lynn, I know the tough job your nephews are facing,I share your worries. Sure it's convoys and the job sounds routine, they run the gauntlet exposed, what most folks don't realize is that equipment fails, you can bank on that. It is a lonely thing for a driver alone or with an assistant to be left behind in a no man's zone, guess who gets sent to retrieve or repair that vehicle, it sure isn't the entire 1st Cavalry, it's that mechanic. All we can do is support them and pray for their safe and expedient return. God bless Larry, David and Jeff and may they all be spared physical and mental anguish.
Posted by: Jack at March 27, 2008 02:04 PM
---
Thanks, Jack. I appreciate it.
Posted by: Lynn at March 27, 2008 02:37 PM
---
drstrangeloveb52isok, I get concerned for our troops a lot when things like this happen.
Posted by: Wild Thing at March 27, 2008 05:48 PM
---
Tom I agree, something has to be done with Iran.
Posted by: Wild Thing at March 27, 2008 05:51 PM
---
Lynn, lots of prayers for them and that this will be the last time and final time we have to fight this horrible enemy. Your nephews are right in Nick and my prayers every day.
Posted by: Wild Thing at March 27, 2008 05:59 PM
---
Jack yes they sure are getting bold and you're right about the reason too.
Posted by: Wild Thing at March 27, 2008 06:01 PM
---