« US Military Recruiting Station Attacks Nationwide And Also Some Gov. Buildings | Main | Army Recruiting Station Vandalized ~ Milwaukee »
March 20, 2008
Operation MySpace Brings Entertainment to Deployed Troops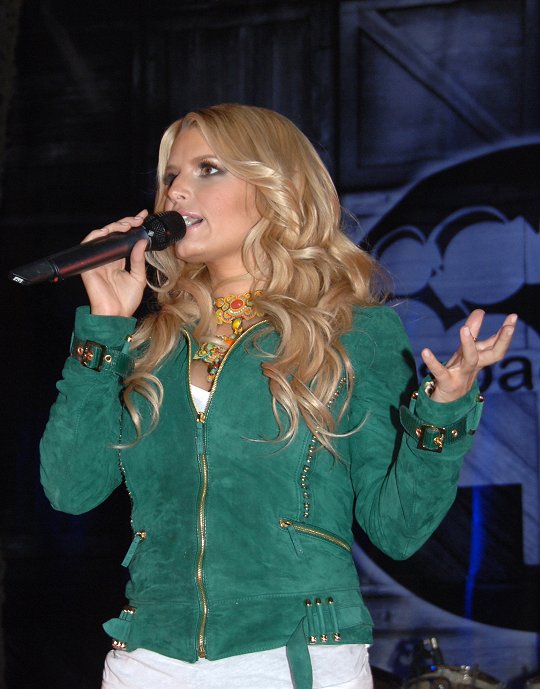 Jessica Simpson

WEBSITE FOR Operation MySpace to Support The Troops

Jessica's MYSpace
.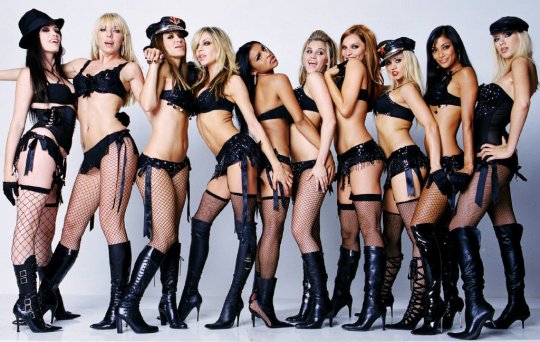 The Pussycat Dolls
.
Operation MySpace Brings Entertainment to Deployed Troops
By Pfc. Christopher Grammer
50th Public Affairs Detachment
KUWAIT
The show included performances by Disturbed, The Pussycat Dolls, Filter, DJ Z-Trip as well as Carlos Mencia and Metal Sanaz as the Masters of Ceremony.
"It took us about five months to set up," said Tom Anderson, president of myspace.com. "It's the biggest thing we've ever done."
The entertainers arrived two days before the concert to meet with troops and tour the post.
The members of the band Disturbed and Carlos Mencia toured the training village at Camp Buehring and experienced the capabilities of the training facilities for deployed troops first hand.
Following the tour the entertainers attended an autograph signing at the post exchange were troops lined up to meet the entertainers.
The purpose of the concert was to bring a little bit of home to the troops, boost morale and show the troops that America supports them, said Anderson.
"Seeing the celebrities out here showing that they do support us has lifted my spirits," said Spc. Kayla Guffin, a radar repair technician with 76th Brigade Combat Team. "I've been looking forward to this since I heard about it."
Troops deployed to Kuwait or awaiting deployment north to Iraq got to relax and take their minds off the stresses of deployed life during the more than five hour show that took a crew of more than 80 personnel to set up.
It's an honor to play for the troops and it's an honor to be here," said Richard Patrick, the vocalist for the band Filter.
Prior to the start of the concert, myspace.com personality Metal Sanaz interviewed servicemembers in the crowd to get their views on the upcoming show.
Comedian Carlos Mencia, the master of ceremonies started out the show by introducing DJ Z-Trip who plays more than 100 shows a year many of which are sold out. His eclectic tastes and non-conventional style draws a large fan base.
Following up after Z-Trip was the metal band Disturbed who played many of their hits including "Down with the Sickness," "Stupify" and "Liberate."
The Pussycat Dolls performed many of their hit songs for the troops and shared their support for the service members who are deployed in support of Operation Iraqi Freedom and Operation Enduring Freedom.
Adding to the mostly metal line-up was the band Filter who have been around since 1993. Sgt. Frank Cavanagh, the original bassist for the band was able to rejoin them and perform the song "Hey, Man, Nice Shot." Cavanagh will be deploying to Iraq in April for his first tour.
Topping off the motley line-up was a performance by Jessica Simpson. Simpson sang for the crowd despite health issues just prior to the concert.
Twice as many service members showed up for the concert as originally expected.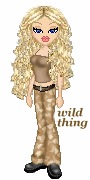 Wild Thing's comment........

Giggle, I love the last line of the article......
"Twice as many service members showed up for the concert as originally expected."
There is such a great feeling when a person goes to thank our troops in person, and the estimated number of service men and women that might be able to come to a concert or show is increased. It really makes a person even happier to know you can thank even more of our troops then were expected.
You can also go to their website promoting this and click on the various entertainers to go to see thier MySpace, hear their music etc.
I think this is a great idea. MySpace is fun and a great way to support the troops in a unique way. Just my little MySpace that I have I hear back from a lot of Vietnam Vets and other Vets as well as troops serving today.
I just found out about this and I see there will be a repeat of the show that has aired one time before. I have no idea how it is presented but I am sure the troops must have loved it and had a good time. And I am even more sure that those entertainers that went were touched by meeting and seeing the troops 10 fold to what they gave.
With so many protesting the war, protesting our troops and recruiting Stations, it feels good to be able to show you something on the positive side of people that care about our troops and the sacrifices they make daily.
God bless our Troops and keep them safe.

Posted by Wild Thing at March 20, 2008 02:48 AM
---
Comments
It is wonderful to see that some people still care about the troops. Even if they don't believe in the war, at least they're willing to stick their necks out and do what's right.
Posted by: Lynn at March 20, 2008 05:17 AM
---
Thanks MySpace and celebrities for supporting our troops. I have to give crazy Jessica Simpson credit for her desire to provide entertainment to our deployed military.
Posted by: TomR at March 20, 2008 11:39 AM
---
Hmmm... Jessica Simpson, er is Tony Romo there too.
And the Pussycats ... Wow must be quite a show.
Posted by: Mark at March 20, 2008 12:02 PM
---
Holy Moly!!!! Are Jessica and the Pussycats trying to give our guys heart attacks?!?!?!?! LOL
Maybe we should invite the Al Qaeda over and give them all heart attacks!!!
It is truly awesome that these people give of themselves to show their support of our troops. And if I'm not mistaken Chrissie, you did too!!!!!!!!!! And that is just one more reason we are all so PROUD OF YOU here at Theodore's World!!!!!!!! Thank you for all you do Chrissie!!!!!!!!!!!!!!!!!!
Posted by: John at March 20, 2008 12:51 PM
---
Lynn, yes, I am not sure how these various entertainers feel about the war. Maybe like Robin Williams but instead of doing what a jerk Sean Penn does Robin Williams goes often to visit the troops.
Posted by: Wild Thing at March 20, 2008 01:57 PM
---
Tom, hahaha yes she is crazy. Like you I give her credit too, I think this is a second visit for her to do this, not sure.
Posted by: Wild Thing at March 20, 2008 02:03 PM
---
Mark, LOL , good one, I lost count if she and Tony are still an item or not.
Posted by: Wild Thing at March 20, 2008 02:05 PM
---
John, LMAO oh my gosh that would be a riot.
I was thinking about how the prisoners at GITMO complained about the music our troops pipped in to the cells. hahahaa They were offended by it. Like torture to them. LMAO So yesss that would be a punishment for the Al Qaeda to go to one of these shows. How funny.
Posted by: Wild Thing at March 20, 2008 02:10 PM
---