« Demonstrators Face Off Outside Tacoma Mall ~ For The Troops Outnumber Hippies | Main | Wal-Mart Whores To Moslems Bucks »
March 16, 2008
Seattle Diners Have Sweet Surprise for Christopher Yanez a Machine-gunner and His Girlfriend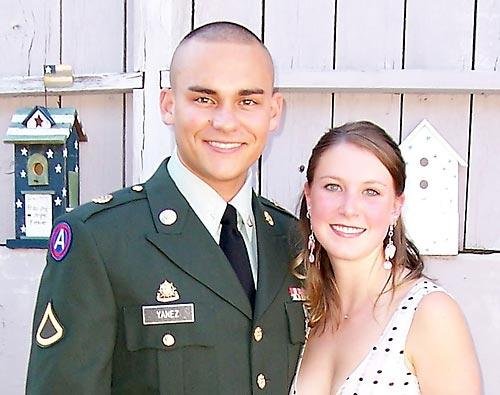 Diners have sweet surprise for soldier, girlfriend
When Chris Yanez wanted to take his girlfriend out for a special dinner to celebrate their one-year anniversary, he chose the venerable restaurant Canlis, perched high above Lake Union.
Yanez, a soldier returning from Iraq, knew the dinner would be pricey. What he didn't expect is that it would be free. And he also didn't expect that when he walked out, the place would be in tears.
Before going to dinner Wednesday night, Yanez, a reservist who spent a year in Iraq as a machine-gunner, put on his green dress Army uniform, the one he was proud to wear. With his girlfriend, Liz Coleman, on his arm, he walked into Canlis, where owner Mark Canlis found the couple a special table with a panoramic view of the lake and the city.
"I was a captain in the Air Force, so I have a soft spot there," Canlis said.
A few minutes later, a man at a nearby table — who wanted to remain anonymous — walked up to the restaurant owner. "I was noticing the young soldier and saw them looking at the menu," he told Canlis. "I know he was looking at prices and I know this is a special thing, so I would like to take care of part of their bill."
Then another family, the Greenbergs, said they, too, wanted to help pay for the meal. By the end of the night several patrons had, unknown to Yanez, offered to pay for the young couple's meal. With Canlis also sharing the costs, the $150 bill evaporated.
Yanez and Coleman were sharing a peach-cobbler dessert when Canlis walked up with a piece of molten chocolate lava cake.
"There's folks in this restaurant who don't think you should have to share a dessert," Canlis told the couple. "And they don't think you should pay the bill."
Coleman burst into in tears. Tana Greenberg, whose family helped pay the bill, said she, like several other patrons, was wiping her eyes.
"This brought out the patriotism in all of us," she said. "It was just the right thing to do. We're sending our kids over there and they're dying to uphold our beliefs. We just said this couple should not have to buy their meals. It was showing our belief in the uniform and what it stands for."
Yanez, 20, a student from Renton, said he was stunned by the gesture.
"I knew Canlis was expensive, but this is a one-of-a-kind restaurant and this was a special occasion," he said. "It was the greatest thing ever. It makes me feel like people appreciate the troops and they care about people in the community. I was in shock and my girlfriend started to cry. It was really emotional."
Canlis said his grandfather, who spent 39 years in the Marines, once told him that he should never let a soldier in uniform into his restaurant without being taken care of.
He said it's not the first time in recent months that returning troops have been honored at Canlis. Several months ago a man came in with his wife to treat her to a special dinner to make up for the two years he had spent in Iraq. The entire Canlis crew decided to pay the bill.
"That's what makes it fun for us," Canlis said, "being able to take care of people in a special way."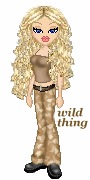 Wild Thing's comment........
I love stories like this sooooo much! People like this are why America has a chance to survive the left and the enemy within. God bless Christopher Yanez and his girlfrieind and all those that support our troops.
Posted by Wild Thing at March 16, 2008 02:50 AM
---
Comments
We know WHERE their wedding reception will be!
A 100% class act!!
Posted by: darthcrUSAderworldtour07 at March 16, 2008 06:28 AM
---
That was wonderful! Especially when you consider the NW to be more "liberal" and against the war.
Canlis sounds like a great place to eat. I'll recommend that to my family and friends who live in the area.
Posted by: Lynn at March 16, 2008 07:02 AM
---
I heard that when Jennifer Aniston sees a military person in a restaurant, she will pay for their bill.
Posted by: BobF at March 16, 2008 08:36 AM
---
My wife and I were having some Ice Cream one night
in our favorite hang out when this young girl
(looked like JR High School) with a very new baby
in here arms and right behind her was a very young
man in his BDS,I went to the counter and told the girl I would pay for what they had,she looked
shocked and said that's ok there family.I said fine and walked over to the young man and shook his hand and thanked him for his service.He turned
a little red so I said I ws ex Navy and thanks again and gave him a twenty and said do me a favor
I told him to get home for your family...I never miss a chance to thank a service man or woman for what they do...
Posted by: Tincan Sailor at March 16, 2008 11:59 AM
---
Great. This time around lots and lots of Americans respect the troops. If I lived in Seattle I would patronize Canlis.
Posted by: TomR at March 16, 2008 12:22 PM
---
Things like this restore my faith in the goodness of the American people.
Posted by: Rick at March 16, 2008 12:58 PM
---
Wonderful story, something I wouldn't expect from my neck of the woods. I know Christopher Yanez and Liz Coleman will never forget that honorable event, it happened to my wife and I on R&R in '69, we requested our bill and were delivered a paid in full slip, I never found out who and have never forgotten the event.
Posted by: Jack at March 16, 2008 03:05 PM
---
Wow. Need to remember that we can do little things for people. I would have been too quiet and mind my own buiness to do this. Thanks for the idea.
Posted by: Odin at March 16, 2008 10:31 PM
---
Darth, big ole smile. I bet they do go there like you said. haha
Posted by: Wild Thing at March 17, 2008 12:26 AM
---
Lynn that is a great idea.
Posted by: Wild Thing at March 17, 2008 12:27 AM
---
Bob she does? That is great I am glad to know that.
Posted by: Wild Thing at March 17, 2008 12:29 AM
---
Tincan Sailor, that is so neat, thank you for sharing about that.
Posted by: Wild Thing at March 17, 2008 12:30 AM
---
Tom me too. I love hearing about people that let the troops know they are grateful.
Posted by: Wild Thing at March 17, 2008 12:31 AM
---
Rick your right, that is the thing about this kind of story. It came from the heart and it does restore faith in mankind.
Posted by: Wild Thing at March 17, 2008 12:33 AM
---
Jack oh wow that is so neat. Thank you for sharing about what happened with you and your wife.
Posted by: Wild Thing at March 17, 2008 12:34 AM
---
Odin, thank you and yes it really does mean a lot and stays with both the giver and the person that has been treated and thanked for the rest of their lives.
Posted by: Wild Thing at March 17, 2008 12:36 AM
---
I work at the Prudhoe Bay oilfield in Alaska and live in Missouri. I buy a lot of plane tickets and sometimes get a 1st class upgrade. On one flight, there was a Marine in his dress uniform seated about midway back in the coach section. I had a 1st class seat. I couldn't, in good conscience, remain where I was. I coaxed him into trading seats with me. After the flight, he waited for me outside the jetway. He thanked me and said he was going to a funeral. I told him how grateful I was to be able to provide a small amount of comfort. God Bless our men and women in uniform. They represent the best of our society.
Posted by: jim warren at March 17, 2008 01:24 PM
---
jim warren, thank you so much for sharing about that. That was so touching and very special.
Posted by: Wild Thing at March 18, 2008 12:06 AM
---