« Islam Convert Seeks A Seat In Congress | Main | ~ Happy Birthday Darth ~ »
February 17, 2008
FBI Warns of Possible Hezbollah Revenge in U.S.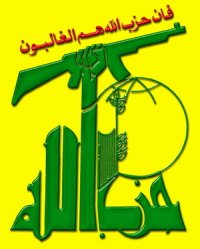 FBI Warns of Possible Hezbollah Revenge in U.S.
State and local law enforcement receive an intelligence bulletin to watch for retaliation by the Lebanese militia group, which has vowed to avenge the death of its leader.

The FBI and Department of Homeland Security sent a bulletin Friday to state and local law enforcement authorities advising them to watch for potential retaliatory strikes by Hezbollah, one day after the Lebanese militia group vowed to avenge the death of a top commander by attacking Israeli and Jewish targets around the world.
"While retaliation in the U.S. homeland is unlikely, Hezbollah has demonstrated a capability to respond outside the Middle East to similar events in the past," said the intelligence bulletin sent to about 18,000 state and local law enforcement officials late Friday afternoon.
The FBI also said it was intensifying its domestic intelligence-gathering efforts to identify any potential Hezbollah threats in the United States in the aftermath of Tuesday's car-bomb assassination of Imad Mughniyah in Syria.
On Wednesday, the FBI sent a confidential internal bulletin to its 101 Joint Terrorism Task Forces across the country warning of the possible domestic consequences of Mughniyah's killing. As part of that effort, FBI officials at headquarters told the bureau's field offices and multiagency task forces to increase monitoring and surveillance of suspected Hezbollah operatives and to conduct fresh interviews with sources and informants about the U.S.-designated terrorist group, according to two FBI officials.
U.S. authorities have long described Hezbollah as the "A-Team" of terrorism, with far more discipline than Al Qaeda, vast financing from the government of Iran, and a global network of sleeper operatives who could be called on to launch an attack at any time. Various federal investigations and prosecutions have uncovered dozens of Hezbollah fundraisers and supporters in the United States, but few people are believed to be actual "bomb throwers," according to a senior FBI counter-terrorism official who focuses on Hezbollah.
"My understanding has always been that Hezbollah would never strike in the United States unless they believed that we participated in an operation against them," said Bob Pertuso, a former FBI special agent assigned to the Detroit Joint Terrorism Task Force from 2000 to 2004 who specialized in Hezbollah investigations. "So if they believed we assisted in the operation against Mughniyah, I would say they would strike in the United States."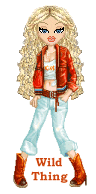 Wild Thing's comment........
Well, this would be the best time to slip something through ( I pray they don't) what with the Liberals in Congress opting to walk out on the Republicans in order to allow the FISA laws to lapse while they're on vacation. The Libs have dropped our guard. Hey, what's a few thousand Americans dead when there's political power to be won?
If an attack happens the libs will say it never would have taken place if it weren't for Bush's policies.
Posted by Wild Thing at February 17, 2008 01:48 AM
---
Comments
The moslems don't need to attack us. They are infiltrating sucessfully and we are lulled to complacency. If they attack us that will just wake us up.
Posted by: TomR at February 17, 2008 06:02 AM
---
I wouldn't put it past them to try something stupid like that, but you never know.
Why do they always think we had something to do with it? Only because we're on the hook to defend Israel?
Posted by: Lynn at February 17, 2008 06:43 AM
---
Amen Tom
Just look at the brain dead who are following Obama, or that so called 'Libertarian' dingleberry. Ooooom Ooooom!!!
Posted by: Jack at February 17, 2008 12:24 PM
---
Posted by: Wild Thing at February 17, 2008 06:31 PM
---
Lynn, not sure, they are here in the USA so if they wanted to do something it would be very easy for them. Yes probably a lot of their hate for us is our friendship with Israel. They better get used to it because hopefully that will never change.
Posted by: Wild Thing at February 17, 2008 06:33 PM
---
Jack they sure are brain dead and I was reading where some idiots have been faining when he speaks. Not sure if it is a set up for the media or for real, but it sure is stupid.
Posted by: Wild Thing at February 17, 2008 06:34 PM
---
Opeartion Vigil Annie Get Your Gun? If they want the WRATH OF EAGLES...pissed off eagles... then they will see how our country was founded and settled! Article II of the Constitution - A well regulated Militia, being necessary to the security
of a free state, the right of the people to keep and bear Arms, shall not be infringed. - Charles Bronson Death Wish 2008! Make My Day 2009!!
Posted by: darthcrUSAderworldtour07 at February 17, 2008 11:58 PM
---
Darth..LMAO I love this.
"Opeartion Vigil Annie Get Your Gun"
Posted by: Wild Thing at February 18, 2008 03:03 AM
---