« IDF Israel Female Soldiers | Main | Some Facts About Israel »
January 03, 2008
Tribute To Patriot Guard Riders

Before Patriot Guard Riders was formed it was hard to get people to meet a moron named Phelps who likes to protest the funerals of our fallen warriors and block him visually so the family would not have to endure. Then PGR was formed the rest is hsitory.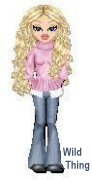 Wild Thing's comment........
Thank you PGR for all you do. I sure do appreciate PGR! The end of the clip says it all, "Thanks from those of us who can't be there!" Way cool.

Posted by Wild Thing at January 3, 2008 02:44 AM
---
Comments
These guys and gals are the best. What an idea that a guy in Oklahoma had. I am on the mailing list of the local(N Texas chapter) and they average almost a ride a day, sometimes as many as three in one day. The organizing for these rides is sometimes quite complicated, but they get it done. The families of the fallen soldiers or veterans are provided with safe escort and a service for their loved one of dignity and honor.
Posted by: TomR at January 3, 2008 06:00 AM
---
Yes these Patriot Guard Riders are the best people, how I yearn for the Phelps Lawyers to receive the Madalyn Murray O'Hair reward, if only one of their own would wobble.
Posted by: Jack at January 3, 2008 02:02 PM
---
Anyone who protests the funerals of fallen heros is a traitor and deserves the prescribed punishment for traitors. This goes for their supporters and enablers.
Thank you PGR for all that you do.
Posted by: Les at January 3, 2008 08:47 PM
---
Tom that is amazing, they really do a lot. I am so glad they also have support cars for those of us that don't have motorcycle but want to go sometimes when we can.
Thank you.
Posted by: Wild Thing at January 4, 2008 12:33 AM
---
Jack that would be great they are so horrible, that church is such farce.
Posted by: Wild Thing at January 4, 2008 12:34 AM
---
Les that is exactly what those Phelps people are traitors.
Posted by: Wild Thing at January 4, 2008 12:34 AM
---