« Military Funnies | Main | Bill Clinton ~ I have a Dream~ OOPS! ~ LOL »
January 22, 2008
Superbowl Threat Assessment After Stolen Equipment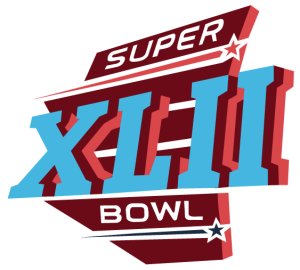 Thefts of Official Credentials, Uniforms Could Facilitate Super Bowl Attack
Homeland Security Today ...for complete article
WASHINGTON, DC.
JANUARY 21, 2008
Security for Super Bowl XLII, to be played at the University of Phoenix Stadium Feb. 3, is being described as "unprecedented," and will include both covert and overt measures like ATF bomb-sniffing dogs trained to ferret out liquid explosives.
But the federal government's terrorism threat assessment of the upcoming game between the New England Patriots and New York Giants outlines concerns about stolen official law enforcement credentials, uniforms, weapons, and other equipment that could be used to "infiltrate" the stadium complex to carry out an attack.
"High-profile" events like this, which the Arizona Counterterrorism Information Center said is expected to draw over half-a-million visitors, "make [them] a desirable target for domestic or international terrorists," the Department of Homeland Security (DHS) threat assessment says.
While the assessment makes clear that the Intelligence Community "has not identified a credible terrorist threat to Super Bowl XLII and its related events," one of the three "key findings" of the nine-page threat assessment, a copy of which was obtained by HSToday.us, is that "the threats of greatest concern" during events like this "include individuals impersonating law enforcement and other security personnel and insiders to facilitate attacks."
further down in artricle..........
"It is important to remember that terrorists are trained to blend in and assimilate to their surroundings," the Arizona Counterterrorism Information Center said in a Jan. 8 "terrorism awareness" bulletin.

Consequently, "illicit use of such credentials to gain access to the grounds of the Super Bowl or to associated events may be difficult to detect," the assessment says.

The Super Bowl threat assessment points out that during a NASCAR race in Talladega, Alabama in May 2005, "an individual using a hat and jacket bearing the FBI insignia impersonated an FBI special agent to gain access to areas of the track. He was not questioned by security personnel or staff and was able to move freely within restricted areas."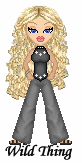 Wild Thing's comment........
What I don't get is why if this has happened before they are so lax about guarding these things in the future. Obviously this is one way for terrorists to do something horrible and precautions should be taken seriously.
Posted by Wild Thing at January 22, 2008 12:45 AM
---
Comments
The reality of it is that no matter how vigilant that we may be, a few well trained, financed, and dedicated terrorists can and will do great harm to the country as long as the wacko left and MSM convince the public that George Bush and the United States are the real bad guys.
What better way to economically damage the country and make everyone feel vulnerable then Super Bowl XLII?
Posted by: Les at January 22, 2008 05:21 PM
---
Les good point, your right, it can be 100% a sure thing of protection. Nothing is really.

Posted by: Wild Thing at January 23, 2008 12:27 AM
---
When JFK got assassinated in Dealey Plaza on 11-22-63, there were phony FBI and Dallas PD officers in that area as well. There are TOO MANY media credentials issued during big time sporting events - period. Thank GOD our USAF base flight lines had authorization badges and military id cards that were needed for access... and we could CHALLENGE anybody in doubt... and we did!
Posted by: darthcrUSAderworldtour07 at January 24, 2008 01:14 AM
---