« President Nicolas Sarkozy Told Leave Girlfriend Home | Main | Bush Chastises Iran On Gulf Intercept »
January 08, 2008
Carville & Begala To Join Clinton Campaign ~ Good Ole Smear Days?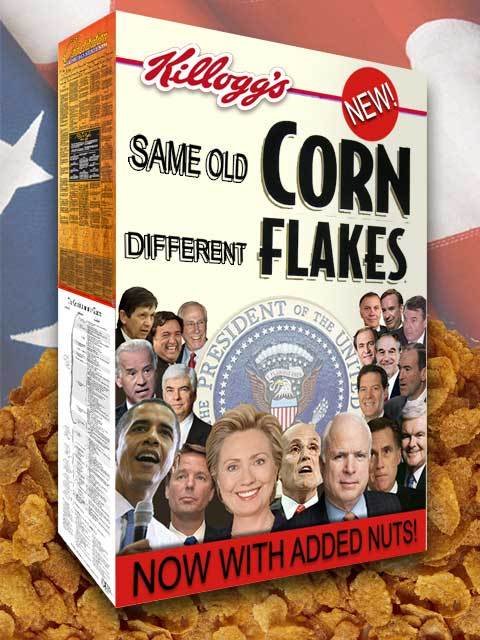 Back to the Future: Carville & Begala to join Clinton campaign
by Major Garrett
MANCHESTER, N.H.
It's back to the future at Hillary Clinton's campaign as some of the top advisers to former President Clinton are set to join to Hillary's faltering campaign as early as tomorrow.
Senior Clinton sources tell Fox that Hillary intends to bring in as top day-to-day advisers James Carville and Paul Begala. The campaign could also add other strategists from Clinton's presidential years, but Carville and Begala are the biggest names and are set to join the campaign after a post-New Hampshire strategy meeting tomorrow.
Carville and Begala will serve as top strategists on politics and communication and likely overshadow the current role of Mark Penn, Hillary's senior strategist, and Patty Solis Doyle, Hillary's current campaign manager.
Top sources tell Fox Hillary won't fire anyone but will merely seek to "enlarge" her pool of advisers.One Democratic described it as "addition by subtraction." The subtraction won't come in the form of lost jobs, but lost influence, meaning Carville and Begala's strategic advise will now carry greater weight than that of the original team that devised a strategy that has led to a defeat in the Iowa caucuses and a likely defeat in tonight's New Hampshire primary.

UPDATE:
MSNBC
From NBC's Andrea Mitchell
Tuesday, January 08, 2008 3:29 PM by Mark Murray
There are clearly changes coming but...
Contrary to a Fox News report, James Carville tells me he has no role in the Clinton campaign. He will continue talking to his friends in the campaign, but: "Reports that I will have a role are ludicrous."
"My role in the campaign is the same as its been all along -- I'm a Clinton supporter, sympathizer. I talk to people in the campaign all along"
His advice all along has been to "put her out there" -- and let Hillary be Hillary.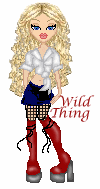 Wild Thing's comment........
Carville and Begala, bwaaaaaaaaaaaaaaaaaaaaaaaaa
The Clinton smear machine isn't going to work this time. See, with Obama he gets to play the race card every time the Clinton attack machine kicks into gear. Hussein Obama is attracting major momentum and money and locking up an increasing amount of the balck vote and the anyone but Hillary vote so the same old dirty tricks won't fly.
UPDATE ON MY ABOVE COMMENT......
LOL well typical of the left.....MAKE UP YOUR MINDS YOU GUYS! I hate making a post and then they change their minds of the informtion. sheesh democrats! lol

....Thank you Mark for the graphic.
Posted by Wild Thing at January 8, 2008 02:08 PM
---
Comments
I suppose they can change the team all they want, but she's still going to be the same old Hillary that no one likes. We've had to listen to her for 15 years, one strategy session can't change that.
Posted by: Jonn Lilyea at January 8, 2008 03:24 PM
---
Her fake whining about how much she has planned for our country, God help us, with any of her ideas. I was really hoping Obame would pull it off and hillary would be a fading star way out in the distance and dimming fast. But not tonite.
So this will just prolong the agony even farther.
The thing obama has going for him is his excitement, and a positive message. Where Clownton's is all about negative and gloom and doom, unless they are elected. And now Hillary is the victim in the press, I can't believe anyone with the brain the size of a gnat would ever believe that one.
Posted by: Mark at January 8, 2008 10:35 PM
---
The world has to be laughing at the most powerful country in the world with it's absurd presidential election process and pitiful cast of characters.
Posted by: Les at January 9, 2008 12:20 AM
---
Jonn Lilyea,yes, that monotone voice just crates my nerves and then the screaching like someone standing in the square in Russia yelling how great communisim is and join up. lol That is what I think of when I hear her.
Posted by: Wild Thing at January 9, 2008 12:35 AM
---
Mark your right, I don't get how people can stand the doom and gloom she brings in her speeches.
Posted by: Wild Thing at January 9, 2008 12:38 AM
---
Les I bet they are, and the real down and dirty stuff hs yet to really get going. augh
Posted by: Wild Thing at January 9, 2008 12:39 AM
---