« Who is Juan Hernandez? | Main | The Hero Bear Who Went To War »
January 27, 2008
Outback's ' bloomin onion' Favorite Of Troops
Smells of secret sauces and spices filled the inside of the dining facility as employees from Outback Steakhouse prepared Bloomin' Onions, calamari, and pasta. Outside, the scent of sizzling steaks rose from the grill and wafted throughout the base.
A task force of 22 employees from Outback Steakhouse and its sister company Carrabba's Italian Grill fed the troops of Al Asad during Feeding Freedom Five.
To complete their mission they had to reach one goal: give the service members the best meal of their deployment.
"We came to show our support and it's a way for us to say thank you from Carrabba's and Outback," said Josh Upton, a national food technician for Carrabba's Italian Grill and the team leader for the operation. "One of our philosophies is to give for the sake of giving, not to get something back."
Outback Steakhouse began arranging Feeding Freedom Five in November of 2006. The tours, which are semi-annual, are designed to feed deployed service members throughout the Middle East, feeding troops in Afghanistan, Kuwait, Salerno and Iraq.
According to Shanda Breedlove, a service technician at Outback Steakhouse in Atlanta, Ga., the point of the tour was to bring service members a taste of home and give them a good meal.
"It's been very exciting, it's nice to see their faces, they really appreciate this and it's not enough thanks for what they do for us," said Breedlove. "It's very simple, but I'm glad it means a lot to them."
To achieve the same freshness and food quality as a steakhouse from home, the company donated all of the food. The rib eye steaks, potatoes, onions, and calamari we're flown over to provide the highest degree of freshness and satisfaction for the troops.
In order to produce a meal for approximately 13,000 service members and contractors on Al Asad, the Outback employees took a lesson from the troops; they learned to adapt and overcome.
The biggest challenge the Outback employees faced was making sure everything came together including preparation time and ingredients, added Matt Bregner, a food quality control technician for Outback restaurants in the Penn. region.
The team spent the night before the dinner preparing the Bloomin' Onions, Bloomin' Onion sauce and potatoes at all three base dining facilities. They cut the fresh onions with a special press and then made the Bloomin' Onion sauce by mixing secret ingredients. Finally, they rinsed the potatoes in salt and butter before baking them.
"Preparation wise, it takes about eight hours for this many people," said Upton. "We cook the steaks non-stop from 10:00 a.m. until 6:00 p.m. to get them all done. We have 14,000 steaks. The last feeding we had, we served fillets and every Marine came up for two steaks and a potato."
The Outback employees had mixed predictions on what the troops would like the most, but they had it cornered to either the Bloomin' Onion or the steak. The votes weren't quite unanimous among the service members, but the two most popular menu items were the Bloomin' Onion and the rib eye steak.
"The bloomin onion was the best part of the meal," commented Lance Cpl. Jeff Harris, a data network specialist with Marine Medium Helicopter Squadron 163.
After reflecting on the meal with a full belly, service members found they appreciated more than just the steak.
"The steak is juicy, it's tender and it's not overcooked," said Lance Cpl. Arthur Watson, a Marine Aviation Logistics Squadron 29 avionics technician. "It reminds me of back home and this shows us that there are actually people out there who care."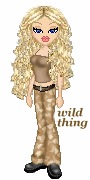 Wild Thing's comment........
I absolutely love when business's do things for the troops. It sets them above the others in so many ways. And our soldiers appreciate it so much.
Posted by Wild Thing at January 27, 2008 04:40 AM
---
Comments
Great graphic WT. I guess that's the one that kept you up last night. Seeing that is better than waking up at Camp Lejeune and the JVILLE radio station is playing the Marine Hymn loudly, followed by Anchors Away, of course.
Semper Fi,
Posted by: Steve at January 27, 2008 05:34 AM
---
Well the 'Outback Steakhouse' just got a new customer, me. This deserves national attention, their effort goes beyond, just doing a good job. This is a 5 star performance.
Posted by: Mark at January 27, 2008 07:33 AM
---
This is so nice to hear about.
Those boys and girls really deserved a great meal! Outback and Carrabbas are both great restaurants with really great food and they took it upon themselves to give our troopers a little taste of home.
Thank you Outback and Carrabbas!
Posted by: Lynn at January 27, 2008 07:47 AM
---
Now I am glad that Outback is one of my usual haunts. I know those troops enjoyed the steaks and Bloomin' Onions and steaks.
Posted by: TomR at January 27, 2008 08:12 AM
---
Same here as a new customer in 2008! Gunny Dad Vader (1st, 2nd and 6th USMC Divisions in WW II and Korea)would say that Outback Steakhouse is a VICTORY GARDEN OF LOVE! OOH RAH = YUM YUM...
Posted by: darthcrUSAderworldtour07 at January 28, 2008 12:03 AM
---
Some people make change happen and others just bitch, moan, complain, and at campaign time talk about change but never actually accomplish anything. It is obvious when you see people like those from Outback Steakhouse and Carrabba's Italian Grill who decide to do something like "give the service members the best meal of their deployment" and actually make change happen for 13,000 service members. No small task and a welcome big change from the normal daily food routine.
On the other hand, we have the Defeatocrats on their biennial election cycle of promises (aka lies) to the voters that they will change the way they do business, but never actual change their tax and spend ways. Same problems decade after decade with no change.
Outback and Carrabba's are the real supporters of the troops and true patriots themselves.
Posted by: Les at January 28, 2008 12:11 AM
---
Steve thank you so much. Yes that is the one I was working on when the site was down for awhile. hahha
Posted by: Wild Thing at January 28, 2008 01:27 AM
---
Mark, I agree, we have only been a couple of times, but now we will try to go more often.
Posted by: Wild Thing at January 28, 2008 01:28 AM
---
Lynn, I agree, I also wish there was even a list of places they do things for the troops so we could know about it. That would be great.
Posted by: Wild Thing at January 28, 2008 01:30 AM
---
Tom that is wonderful. The food is always good every time we have been there.
Posted by: Wild Thing at January 28, 2008 01:31 AM
---
Darth, I like that.....a victory gaerden of love. That is so neat.
Posted by: Wild Thing at January 28, 2008 01:33 AM
---
Les, don't you just love all the change they want to bring us. I am getting to hate that word hahahaha
Posted by: Wild Thing at January 28, 2008 01:36 AM
---